June 5
David Blaine
128 E. Forsyth St., Jacksonville, Fla. 32202

In his new stage tour, magician and endurance artist David Blaine will push his limits as he
attempts new feats for the first time. An experiment in and of itself, no two shows will
be the same. There's no telling what he will do live on stage!

June 6
Art for Two
829 Riverside Ave., Jacksonville, Fla. 32204
http://www.cummermuseum.org/event/art-two-museum-visit-post-cards.
You and your little one can make art and enjoy the gallery/garden visits on
the second Saturday of each month. Students in the class learn about design elements by creating a large-sized post card of their favorite thing to do at a museum. Open to all children ages three through five.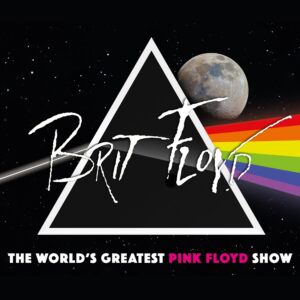 June 17
Brit Floyd
128 E Forsyth St., Jacksonville, Fla. 32202
http://floridatheatre.com/
Brit Floyd, the world's greatest Pink Floyd tribute show returns for a very special 45th Anniversary retrospective of Pink Floyd's iconic 1973 album, The Dark Side of the Moon. Faithfully recreating the scale and pomp of the final 1994 Division Bell tour. The show is complete with a light show, lasers, inflatables and theatrics.

June 11-15
Camp Broadway
FSCJ Nathan H. Wilson Center for the Arts
FSCJartistSeries.org
The 18th Annual Camp Broadway introduces young people to the world of life on-stage and behind the scenes. Classes include training in acting, scene study, improvisation, music theory, solo singing, ensemble singing, movement and dance. Triplethreat
workshops give one-on-one instruction in singing, dancing and acting.

June 23
NOT IN MY HOUSE
Florida Theatre.com
FloridaTheatre.com
The stage play, Not In My House, comes with suspense, twists and much drama. What we as people may do in the streets, we cannot bring into our house. This production features B-Slade (formerly known as Tonex), Michael Wayne Thomas, Darryl Edwards II, Melissa Case, Jennifer Weeks, Teresa Smith, Lolita Flagg and a host of others.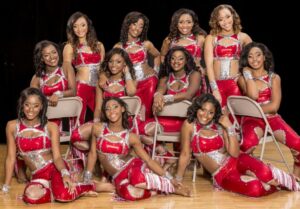 June 28
BRING IT! Live Tour 2018
128 E Forsyth St., Jacksonville, Fla. 32202
mylifetime.com
Miss D and her Dancing Dolls, the stars of Lifetime's hit series Bring It! return with their all-new stage show Bring It! LIVE 2018. Miss D and her Dancing Dolls bring the reality television world of hip-hop competition to life with hotter-than-ever, never-before-seen performances on deck for the 2018 tour.