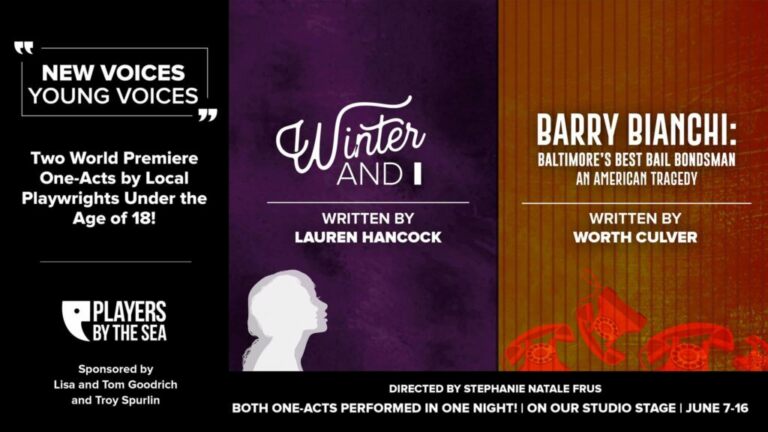 Impressive is the best way to describe the latest offering at Players by the Sea.
New Voices: Young Voices is in production through June 16 and features two new one-act plays written by local playwrights under age 18.
Players' New Voices program, which was created by Bradley Akers in 2016, is a play development program. For the past three years, five local writers have had their work selected, workshopped, developed and produced. Playwrights Lauren Hancock and Worth Culver are the latest. They each worked with mentors who guided the yearlong process, resulting in a fully mounted production at the Jacksonville Beach community theater.
Although the stories are completely different, Hancock's and Culver's plays are staged together, separated by an intermission. During the development process, Hancock and Culver worked with Dramaturg Kelby Siddons, one of the first New Voices recipients, who helped them advance their stories into scripts. Stephanie Natale Frus skillfully directed both works.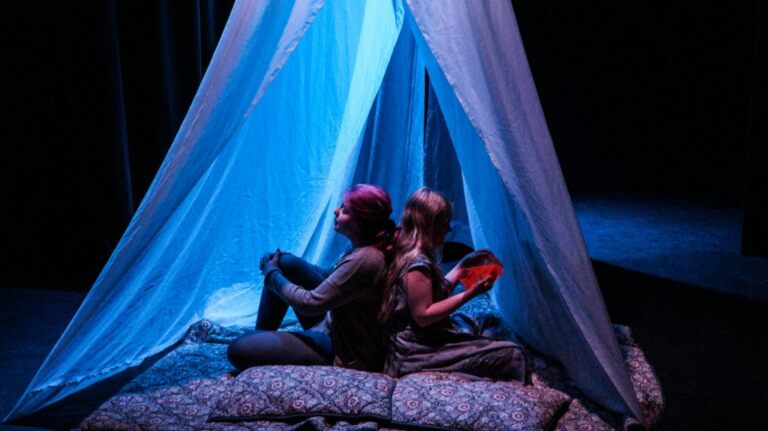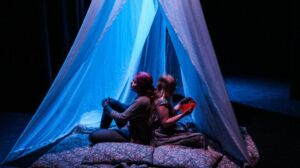 Hancock's Winter and I is a moving exploration of the relationship between an anxious, brilliant teen, Elinor, and her companion, Winter. Fueled by intellect, will, and whims, Winter alternately challenges and soothes Eli as she navigates others' expectations. Catherine Tetzlaff and Abigail Douglas are believable as Elinor and Winter, and the story moves and flows under Frus' direction. Brooklyn Murply and Reuben Oliva provide essential support.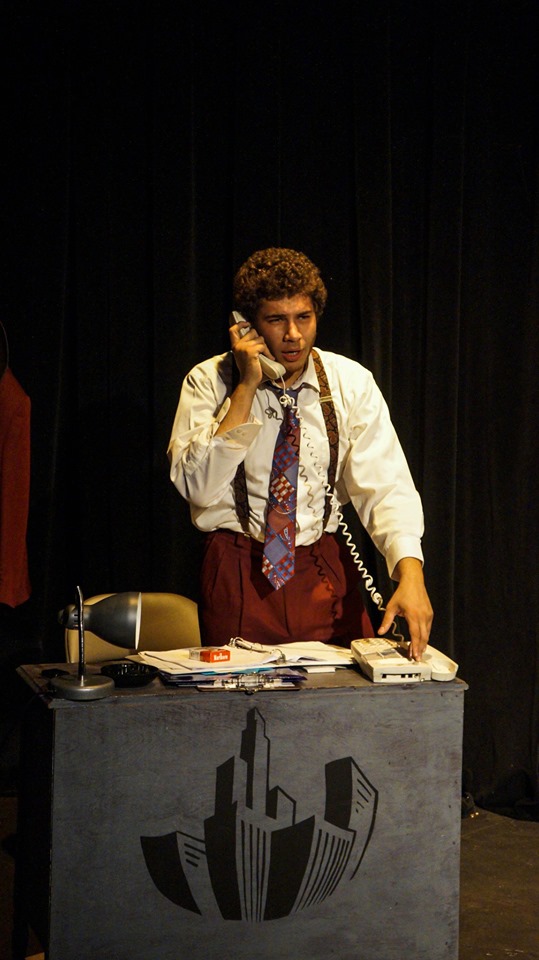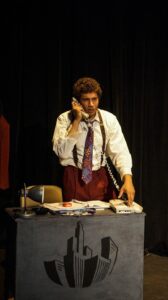 Culver's Barry Bianchi: Baltimore's Best Bail Bondsman, An American Tragedy is an entertaining and fast- moving show with rapid-fire dialogue and physical humor. The play is set in Bianchi office, and the out-of-control action is hilarious and at times bordering on the absurd. Kerry Burke McCloud expertly plays the title character, and the show features a talented cast that includes Liz Gibson, John Sabino, Rachel Thompson, Gayle Featheringill, Christopher Humphries and Reuben Oliva.
Frus also served as scenic designer and Amy Hancock is the costume designer. The creative team includes stage manager Peggy McGuinness, production manager and lighting designer Jereme Raickett, sound designer Chinua Richardson. Jamie Getman and Sanaa Chambers are the run crew.
Opening night audiences enjoyed a talkback with Siddons, Hancock, Culver and Frus, offering insight into their creative process and vision.
New Voices: Young Voices is an enjoyable and inspiring experience. Kudos to Players for offering this outstanding program. Don't miss this opportunity to support local, emerging artists.
Performances continue June 13, 14, 15, and 16 in Players' studio theater. For tickets, call the Box Office at 904.249.0289 or visit http://www.playersbythesea.org.