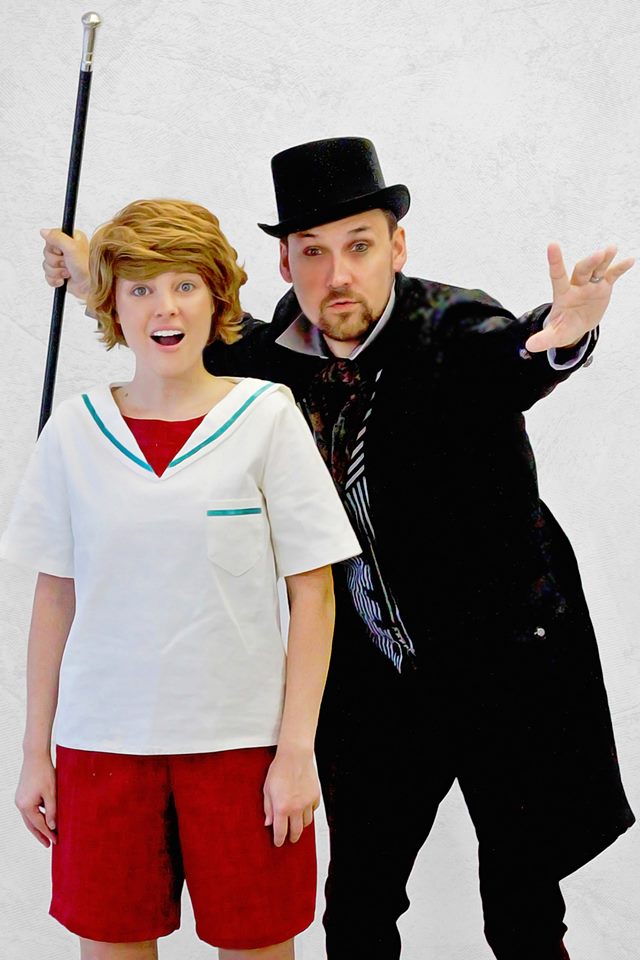 ABET kicked off its 27th season and opened its new theater in dazzling style with Roald Dahl's James and the Giant Peach.
The production, which runs through Sept. 30, is the hottest ticket in town and all performances are sold out. Along with a name change and a move to a new theater home, the All Beaches Experimental Theatre, formerly the Atlantic Beach Experimental Theatre, has a bright future ahead.
Based on the novel by Roald Dahl, the musical was written by Timothy Allen McDonald and features songs by Benj Pasek and Justin Paul, the Oscar- and Tony Award-winning songwriting team behind Dear Evan Hansen.
ABET's production is brilliantly directed by Lee Hamby, capturing the story's magical energy, excitement and sweetness that appeals to children and adults alike. The production features a talented cast along with the musical direction of Ben Beck, energetic choreography by Niki Stokes and fabulous costumes by Amy Hancock.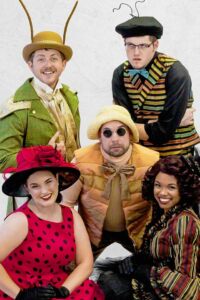 The story revolves around James Henry Trotter. The little boy's parents have been killed by a runaway rhinoceros and he has been sent to live with two cruel aunts. As the story unfolds, he finds himself traveling overseas in a giant peach accompanied by an assortment of insects. The story comes to life with the support of a projection screen and a variety of props.
Brian Niece is the Ladahlord, a charismatic combination of narrator, emcee and magic man. Shauna Clark expertly plays James, capturing the boy's childlike wonder. The evil aunts, Spiker and Sponge, played by Erin Barnes and Leanne Gullo, are delightfully despicable. The insects, Sade Crosby as Spider, Jacob Pickering as Grasshopper, Christine Phillips as Ladybug, Michael Yarick as Centipede and Gary Baker as a very funny Earthworm, have big personalities and bring the heart of the story to life. The spirited ensemble includes Kenggy Bravo, Karen Coughlin, Amanda Jackson, Rhodie Jackson, Bryan Martins, Jack Niemczyk and Kimberly Cooper York.
The assistant director and stage manager is Jennifer O'Brien. The production team includes set design by Lee Hamby, scenic artists Jenn Peek and Frak Sanabria, and light and sound design by Bryan Frank.
All performances of Roald Dahl's James and the Giant Peach are sold out, but contact ABET if you would like to be added to a waitlist.
Call 904.249.7177 or visit http://www.abettheatre.com. ABET is located at 544 Atlantic Blvd. in Neptune Beach.