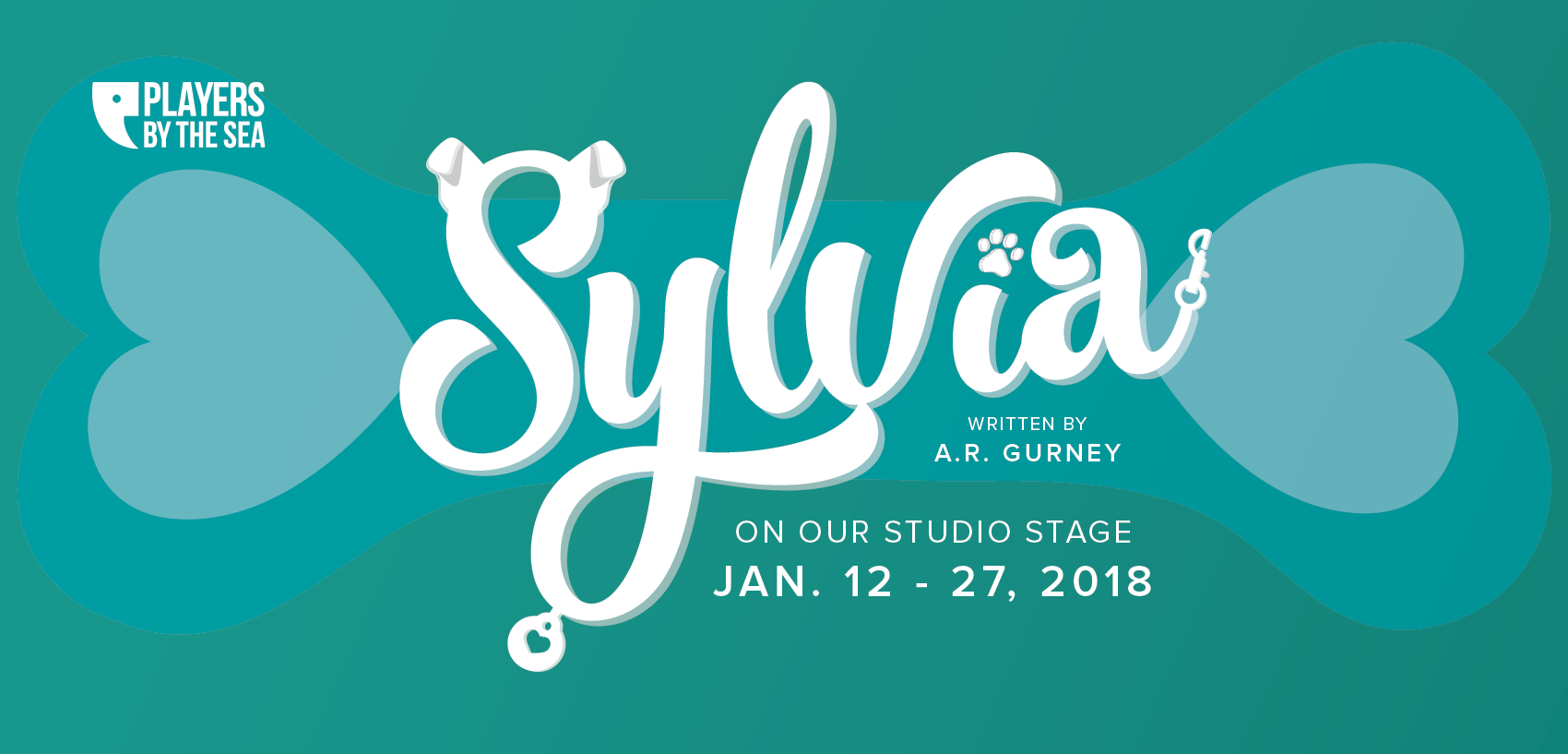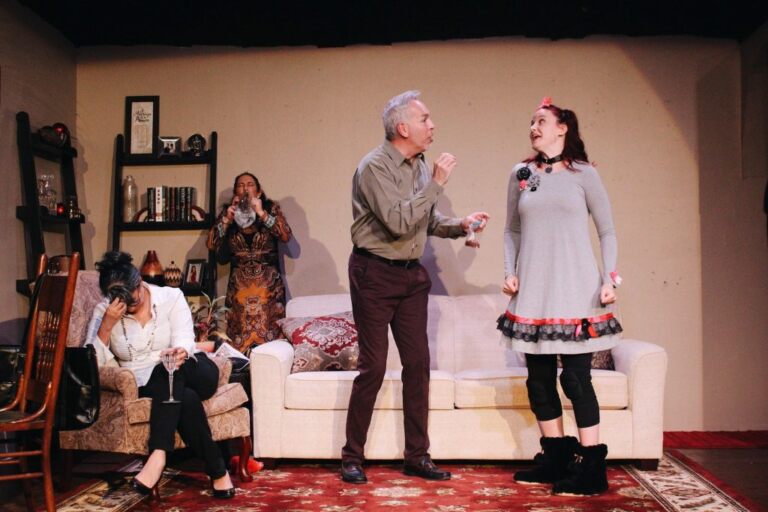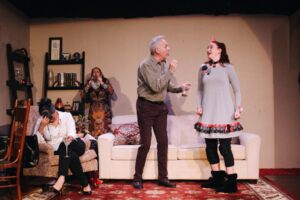 The romantic comedy, Sylvia, is in production at Players by the Sea through Jan. 27. The show is dog-gone funny and shouldn't be missed.
Written by A.R. Gurney, Sylvia is a story about relationships and commitment. The story revolves around Greg, a middle-aged New Yorker who is bored with his life and his job. He comes across a stray dog, named Sylvia, in Central Park and it is love at first sight. Greg brings Sylvia home, which does not please his wife, Kate. The couple is not prepared for the bone of contention that develops and threatens their marriage.
Players' production is under the capable direction of Ramona Ramdeen, who assembled a very talented cast to bring this humorous and thoughtful comedy to life with plenty of heart.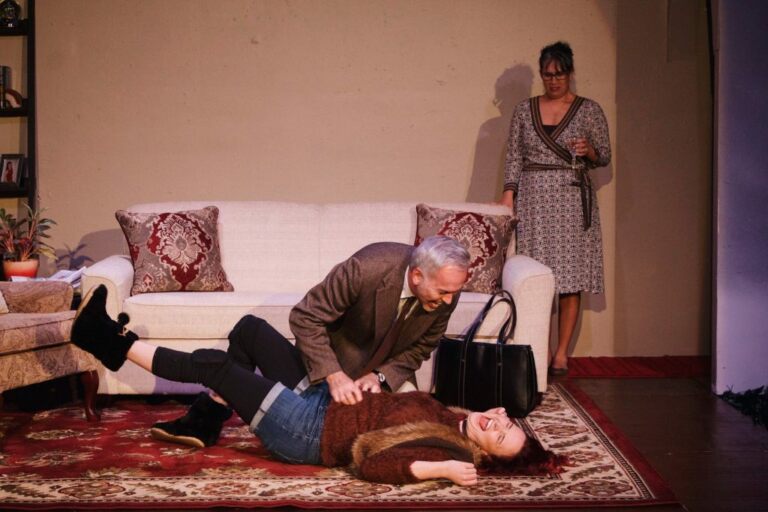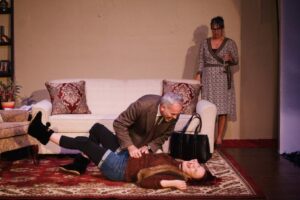 Katie Johnston presents an endearing and entertaining performance as the frisky, high-energy canine who wants Greg's affection. Johnston leaps on stage with boundless energy and captures many familiar mannerisms that dog owners and dog lovers will recognize. Blake Michael Osner is convincing as Greg, who has been swept off his feet by a dog, as is Kelley Stam, who plays the role of Kate, the wife who has no patience for this new addition to their family.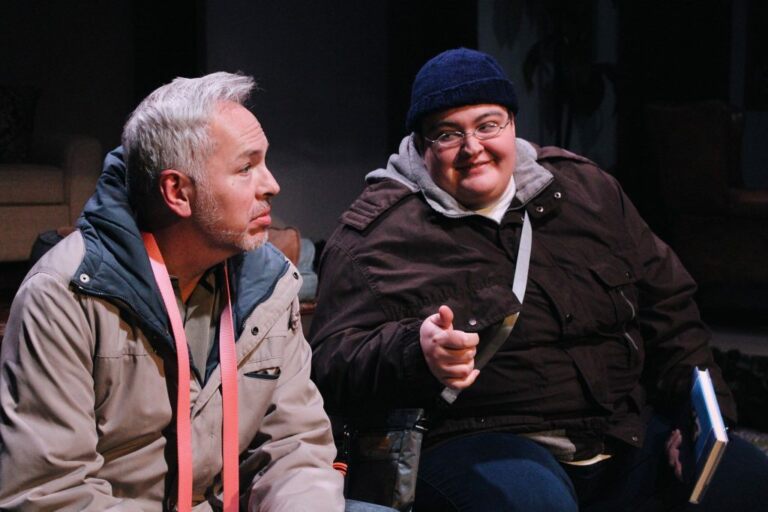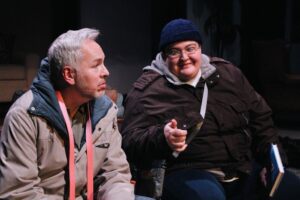 Amy Tillotson delivers a hilarious performance as Phyllis, one of Kate's sophisticated friends. Chelsea Black, who plays the roles of Tom, a dog owner Greg meets in the park, and Leslie, a marriage counselor, provides solid support.
The set is an exquisite New York apartment with areas that transform into Central Park, a doctor's office and an airport waiting area. The production manager and lighting designer is Jereme Raickett and the scenic designer is Allen Morton, who along with David Andrew Flynn did a marvelous job dressing the set.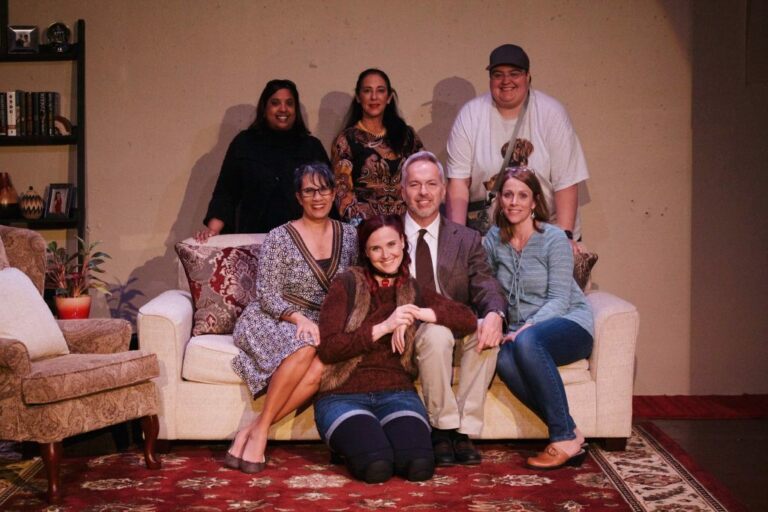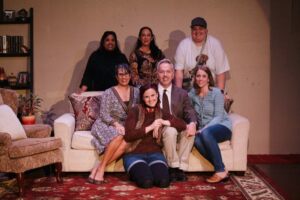 Amy Hancock worked closely with Ramdeen as assistant director, and also serves as stage manager and costume designer. The cast's attire presents an authentic look with creative details for Sylvia's costumes. The assistant stage manager is Lauren Hancock.
Other members of the creative team include sound designer Nate Cimmino and production assistants Hunter Steinke, Caroline Guiler, Frankie Rady and Erin Cook.
Performances continue through Jan. 27. Curtain is at 8 p.m. Thursday through Saturday, and 2 p.m. on Sunday. General admission tickets are $23, $20 for seniors, students and military. Thursday night is student night with half price tickets at the door.
For reservations or more information, call (904) 249-0289 or visit http://www.playersbythesea.org.
Photography by Mario Noto