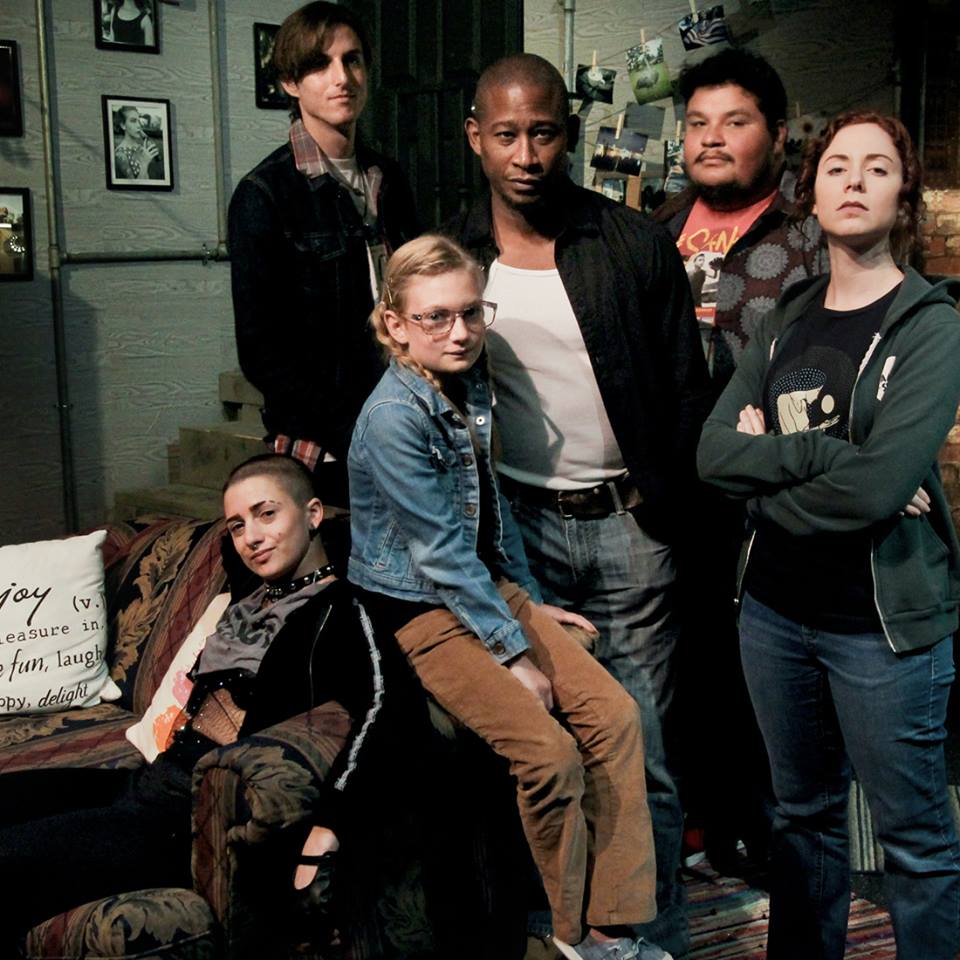 All Beaches Experimental Theatre is presenting the thriller, Wait Until Dark. Don't miss this tense and gripping drama, which is in production through Nov. 11.
Written by Frederick Knott, who also wrote Dial M for Murder, Wait Until Dark was first performed on Broadway in 1966. This masterfully constructed play was released a year later as a movie starring Audrey Hepburn and Alan Arkin. Wait Until Dark was pioneering in its depiction of a strong-willed female protagonist
Set in 1990s Greenwich Village, Wait Until Dark moves from one suspenseful moment to another. The apartment dweller, Susy Hendrix, is blind and unwittingly becomes the target of three manipulative cons who are on a search for a very special doll. When Suzy discovers her life is at stake, she must use all her wits to fend off the villains to survive the night.
ABET's production is expertly directed by Franklin Ritch, who allows the tension to build as the story moves forward. Ritch also designed the set, a meticulously detailed basement apartment, and assembled a very talented cast. Jenna Bourne delivers a compelling performance in the role of Suzy Hendrix. David Girard is charismatic in his portrayal of the con man, Mike Talman. Juan Ocharan is believable as the con man, Sgt. Carlino. Milan Alley gives a chilling performance as the sinister Harry Roat, Jr. Tatum Matthews as the young upstairs neighbor, Gloria, and Kyle Reeves, as Suzy's husband, Sam, deliver wonderful support. Ramona Ramdeen and Gregory Hughes also support as police officers.
The production team did an exceptional job of creating an immersive experience with the use of practical lighting, making you feel as though you are peering into a real basement apartment. Additionally, multiple sections of the second act take place in complete darkness. Kudos to Light and Sound Designer Bryan Frank for creating an environment that fed the tense atmosphere. Bryce Cofield provided special stage effects and Laura Young provided props. Ramona Ramdeen is the stage manager, Maureen Johnson is the assistance stage manager and Hunter Steinke served as stagehand.
Performances continue Nov. 2, 3, 4, 9, 10, 11. Curtain is at 8 p.m. on Friday and Saturday, and 2 p.m. on Sunday.
Tickets are $24 adults, $12 under 18 online; $25 adults, $15 under 18 at the door. The house opens 30 minutes before curtain. For tickets, click here.
ABET is located at 544 Atlantic Blvd., Neptune Beach. Call (904) 249-7177 or visit the website.