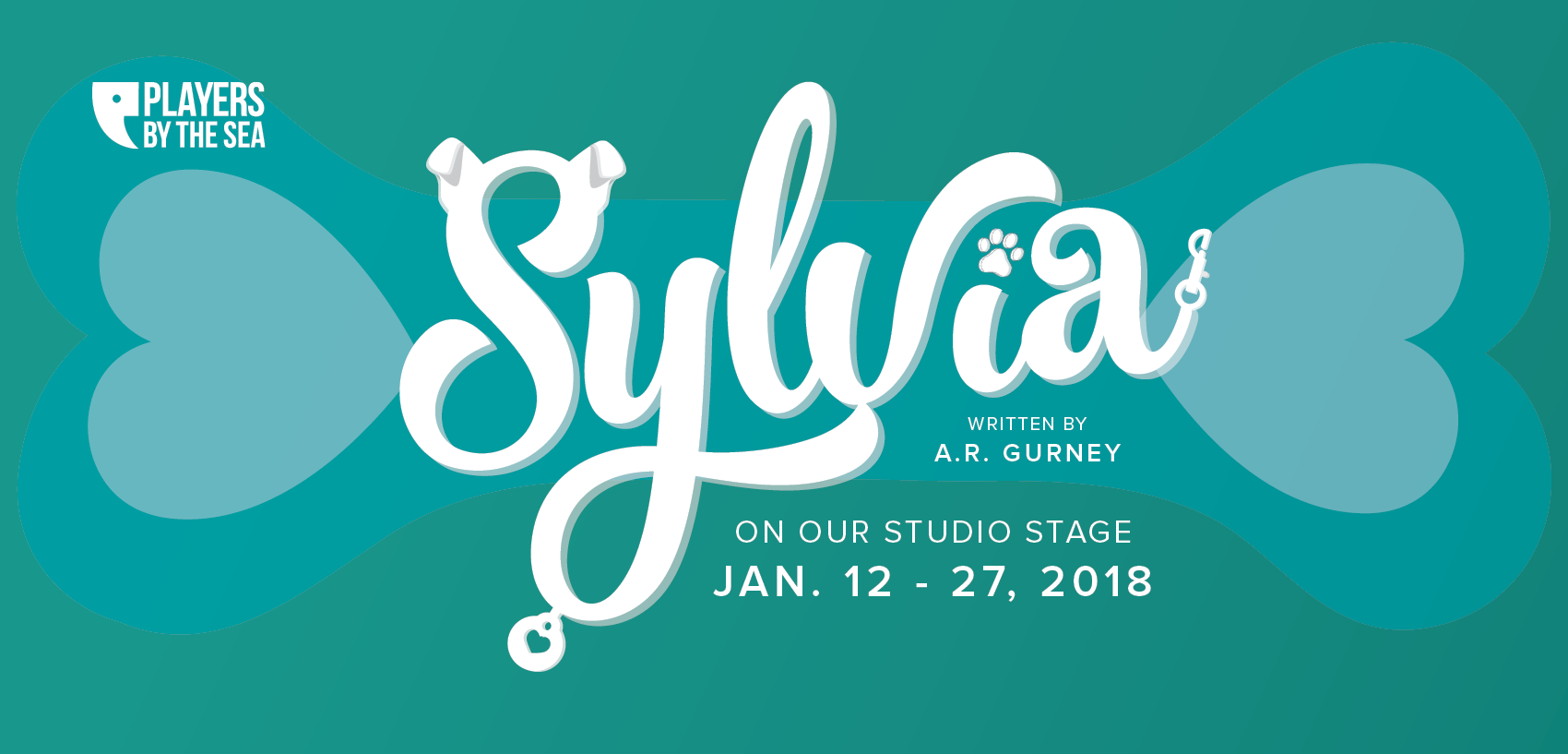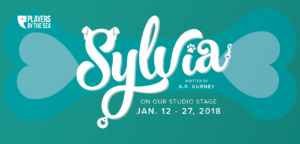 A romantic comedy about a man and his dog that offers a very human tale about relationships and commitment is Players by the Sea's next production, Sylvia. The production opens on the Jacksonville Beach community theater's studio stage on Friday, Jan. 12, and runs through Jan. 27.
Players production of Sylvia is directed by Ramona Ramdeen with assistant direction by Amy Hancock, who is also serving as stage manager and costume designer. Sylvia offers a look into issues that everyone wrestles with — relationships, love, jealousy and growing older. "Everyone of us has been in every single one of these positions," Ramdeen said.
Written by A.R. Gurney, the play revolves around Greg, a middle-aged New Yorker who is bored with his life and his job. He comes across a stray dog (Sylvia played by Katie Johnston) in Central Park and becomes rejuvenated.
"It's a romantic comedy with a twist," said Blake Michael Osner, who plays the role of Greg, talking about the love triangle that develops between Sylvia and his wife, Kate. He brings the dog home, and Sylvia becomes a bone of contention between Greg and Kate, played by Kelley Stam. "Relationships are very much a part of this story," Stam said.
Animal lovers and animal owners may see themselves or their pets in Sylvia. "It's a very endearing story," said Johnston, who has been preparing for the demands of playing a frisky high energy canine that talks. "During the rehearsal process, I've had to think about and explore what dogs do and embody that for this role."
The story is both charming and witty. Throughout the rehearsal process, the cast has been working hard to showcase the heart of the story.
"We want it to be funny and we want it to be endearing, too," said Chelsea Black, who plays the roles of Tom and Leslie.
"Sylvia showcases excellent writing," said Amy Tillotson, who plays the role of Phyllis. "The story is well suited for Players' smaller studio stage."
The cast has been working bringing the story's comedy to life while keeping the tone believable and real. "There is incredible comedic talent in this cast," Ramdeen added.
Sylvia opens Friday, Jan. 12, and performances continue through Jan. 27. Curtain is at 8 p.m. Thursday through Saturday, and 2 p.m. on Sunday. General admission tickets are $23, $20 for seniors, students and military. Thursday night is student night with half price tickets at the door.