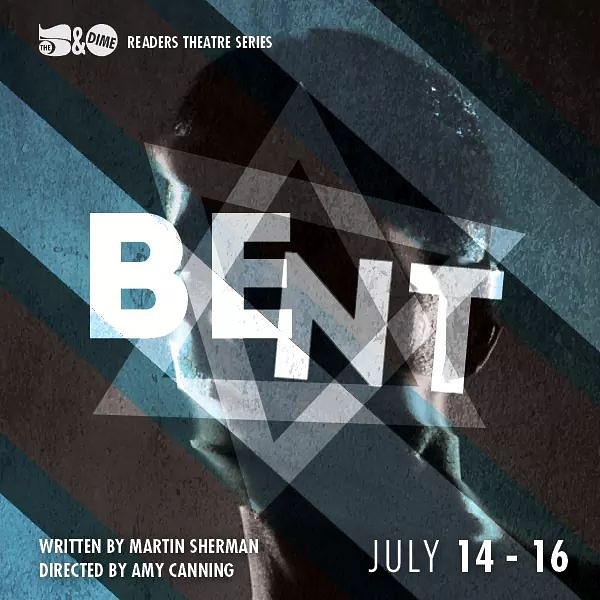 The 5 & Dime will present a reading of Martin Sherman's Bent, July 14-16, at The 5 & Dime Theatre.
Bent is a groundbreaking play about The Holocaust as seen through the eyes of a gay man in Weimar Germany, starting on The Night of The Long Knives. Bent shows the audience the experience of "The Other" in Nazi Germany, against the backdrop of a budding romance in the bleak horrors of the work camps.
Performances are offered July 14, 15 and 16. Curtain is at 8 p.m. on Friday and Saturday, and 2 p.m. on Sunday. Tickets are $10 and may be purchased in advance online at https://www.eventbrite.com/e/bent-readers-theatre-series-tickets-35634225929.