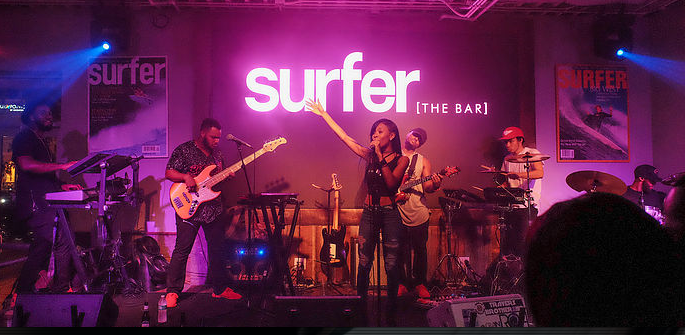 What do you get when you take classic rock and mix it with modern soul? You get Jacksonville's own New Rock Soul. This five-piece band, formed by bass player Paul Jackson Live, has impressive guitar shreds you can't help but air guitar jam to, a killer bass line, keys that will take you to funky town, drums that never miss a beat and vocals that will. Blow. Your. Mind.
This past year, lead singer, nineteen-year-old JaTarra hired Paul Jackson Live's band to back her up for what they thought would be "just another gig".  JaTarra's voice is comparable to Tina Turner, Christina Aguilera, and Beyoncé. The notes she climbs to will send shivers down your spine. After that first performance together, it was no question the group was sold on naming JaTarra as their lead singer, thus giving birth to the new band: New Rock Soul.
New Rock Soul's arrangements of your favorite top hits (such as "Dangerous" by Ariana Grande and "You Shook Me All Night Long" by AC/DC) mixed with JaTarra's killer vocal abilities creates a wicked energy on stage. This band's uniquely talented musicians add a little Latin spice, funky feels and jazzy vibes to every gig. The chemistry of this band on stage adds charm and gets the crowd dancing like you've never seen before!
Don't miss out on seeing them this month at Lynch's Irish Pub December 8 and 30 and at Surfer the Bar in Jacksonville Beach on December 23. Find out more at NewRockSoul.com.