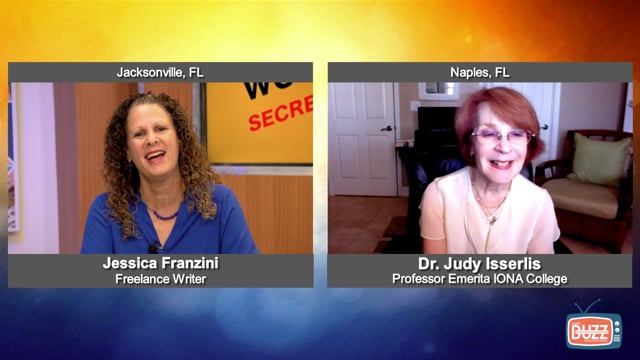 Each week on "Women Leaders: Secrets to Success", our host, Jessica Franzini, talks to women from around the country who are taking names and breaking glass. This week, Jessica spoke to Dr. Judy Isserlis, Professor Emerita from IONA College.
What do you feel are your key personal factors for your success?: I try to listen openly and I don't get into personal squabbles.
What is the biggest mistake you would tell your younger self to avoid?: Don't feel yourself short. I think you can learn on the job – so a lack of experience can be overcome by motivation and perceived confidence. I wish I had known very early that I should "act as if."
Do you have a mentor and do you feel it is important to have one?: I did have a mentor at my school, but she wanted me to agree with her on all issues. I think it would be better to have a lot of mentors for different functions.
Is there a book you can recommend that would be valuable to read for a woman starting out in business?: None in particular. But I have heard stories recently of immigrants who came to this country without speaking English and with no connections whatsoever – and became successful businesswomen. Any story like that will inspire you.