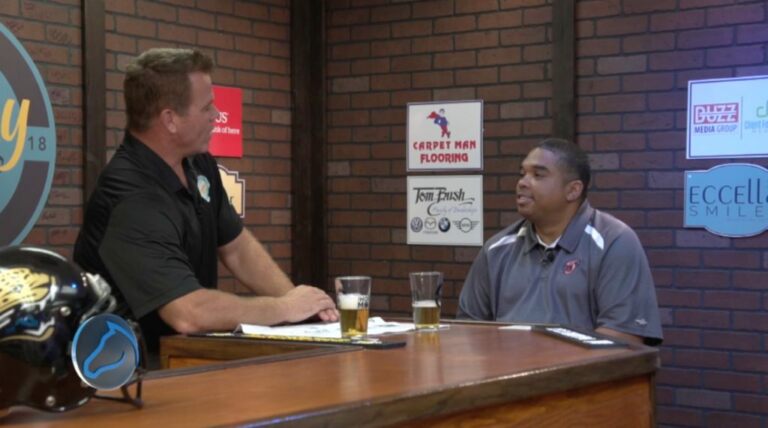 Each week on Up Close and Personal,Tom McManus interviews interesting people in Jacksonville. This week Tom spoke to Harold Craw, the general manager of the Jacksonville Jumbo Shrimp.
The Jacksonville Jumbo Shrimp offer affordable family fun at the Baseball Grounds of Jacksonville. Their inaugural season in 2017 garnered the Southern League's Don Mincher Organization of the Year, Promotional Trophy, and Jimmy Bragan Executive of the Year, won by General Manager Harold Craw. In 2018, Sports Business Journal named the Jumbo Shrimp as a finalist for "Sports Breakthrough of the Year" in the annual Sports Business Awards. The Double-A Southern League affiliate of the Miami Marlins, the Jumbo Shrimp play 70 home games from April to September (Labor Day Weekend). New ownership's investment over the last three years has added and improved fan areas at the ballpark, which now hosts several events outside of games, including a movie night series and annual craft beer festival. To experience the excitement with the terrific value of ticket and group options, call the Jumbo Shrimp at (904) 358-2846. Visit http://www.jaxshrimp.com for more information.
The Horse's Mouth with Tom McManus is a unique and cool talk show that has not been done before in Jacksonville. It's titled, The Horse's Mouth for Tom McManus and his guests that he will interview will be giving opinions and facts that come straight from the source. No gossip, no third party hearsay, no BS filled agendas or having to toe the company line, just straight truth from the horse's mouth.