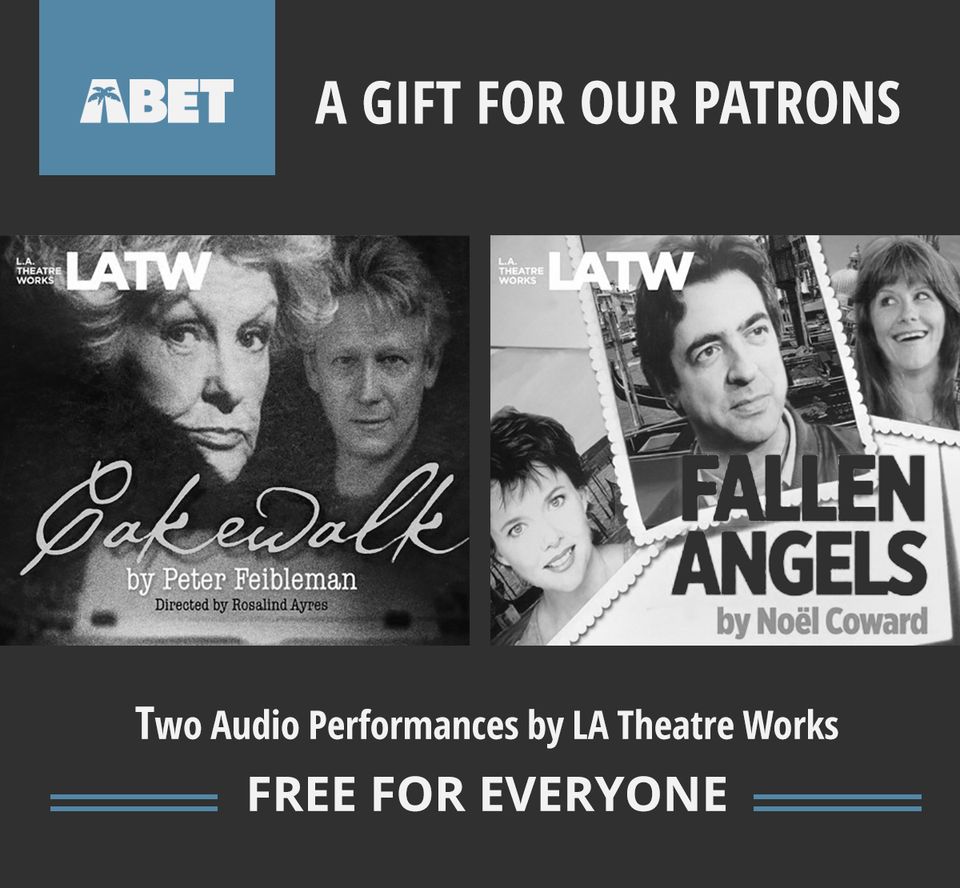 While All Beaches Experimental Theatre has not reopened its space yet, ABET has received permission from LA Theatre Works to make two of its audio performances available for free.
LA Theatre Works is the nation's leading producer of radio-theatre style performances, recorded in front of live audiences, and starring award-winning actors of stage, television, and film.

These recordings are FREE FOR EVERYONE but ABET hopes you'll consider making a donation to help cover its ongoing monthly expenses while the theatre remains dark.
Visit the website http://www.ABETtheatre.com for more info and links to both performances.
If you're able to do so, please consider making a donation while you're there. There are options to make a one-time donation or a small monthly contribution for the duration of the closure. For the cost of one Starbucks visit per month, you can help keep ABET going and ready to quickly move forward with its next production as soon as it is safe to do so.