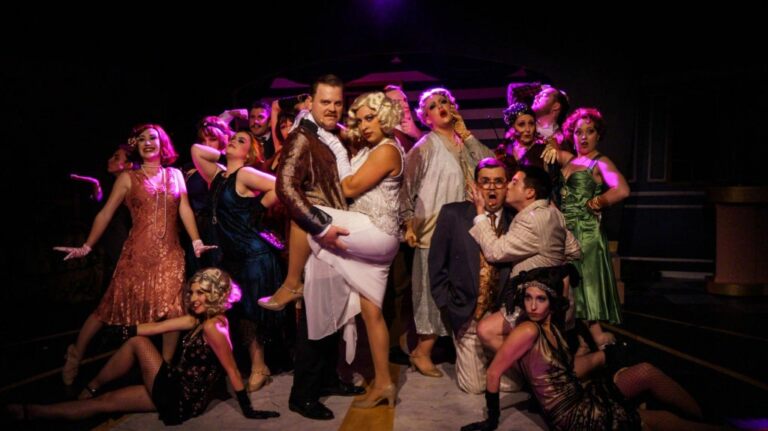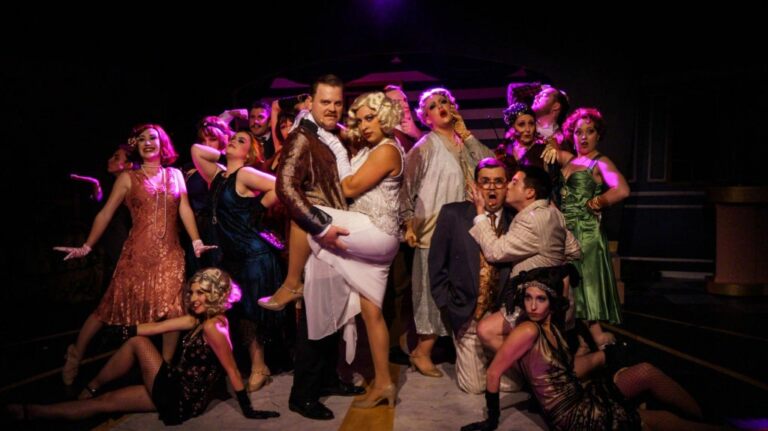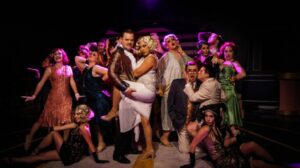 Andrew Lippa's Wild Party is in production at Players by the Sea through May 18. This show is one wild, fast, exciting, and talented party that you don't want to miss.
Set in the 1920s, most of the action takes place during a very wild party hosted by vaudeville performers Queenie and Burrs and featuring many colorful guests. The musical, based on Joseph Moncure March's 1928 narrative poem of the same name, earned an array of industry accolades including Drama Desk, Outer Critics Circle and Obie awards.
Players' production is under the brilliant leadership of co-directors Lee Hamby and Niki Stokes. They assembled a talented and energetic cast and envisioned the elements to bring this wildly entertaining story to life. Stokes' dynamic choreography is dazzling and the vocals under the musical direction of Cathy Dooley are superb.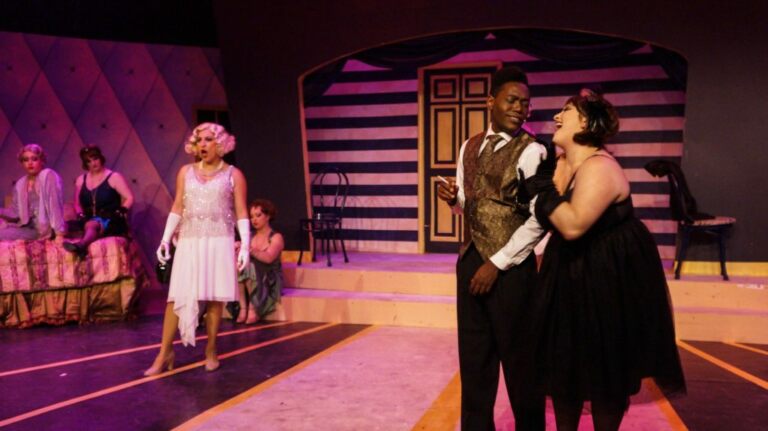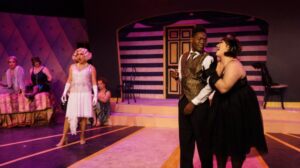 The four leads of the show are outstanding. As the vaudeville performers, Raquel Lopez Clory is captivating as Queenie and Josh Waller as Burrs captures his character's violent arrogance as well as his sadness. Both Clory and Burrs are very impressive vocally. Ilana Gould is a delight as the playful Kate, and Theodore Canty's smooth portrayal as Black made it easy to see why Queenie would leave Burrs for him. Dawn Veree also delivers a memorable performance as Madelaine True.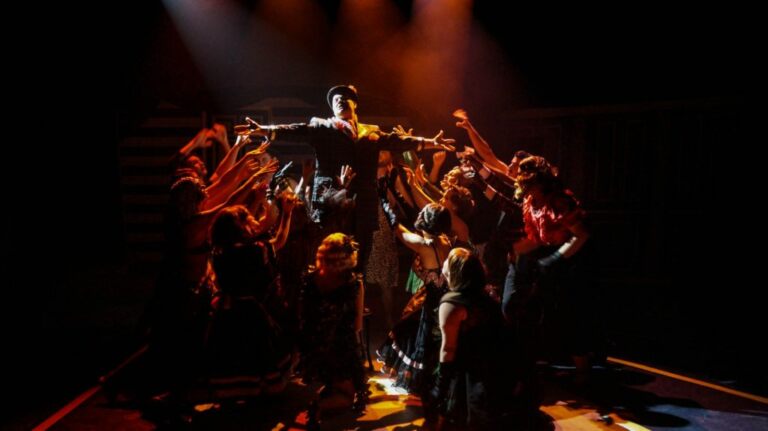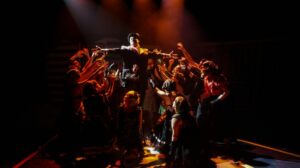 The talent in the cast runs deep. The entire cast is often onstage or in the house to keep the party going. It's very inspiring how each performer remains in character throughout the show. The cast features Chris Berry, Joanna Yeakel, Caitlin Charrier, Rachel Ihasz, Brandon Kraut, Kimberly Cooper York, Jordan Stinson, Jacob Pickering, Cole Marshall, Jack Niemczyk, Samantha Wicklund, Christian Savin, Summergrace Grable and Kate McManus.
The band is terrific and features Erin Barnes, Andrew Phoenix, Josh Johnian, Austin Routten, Austin Sparks and Baldwin Ruffino.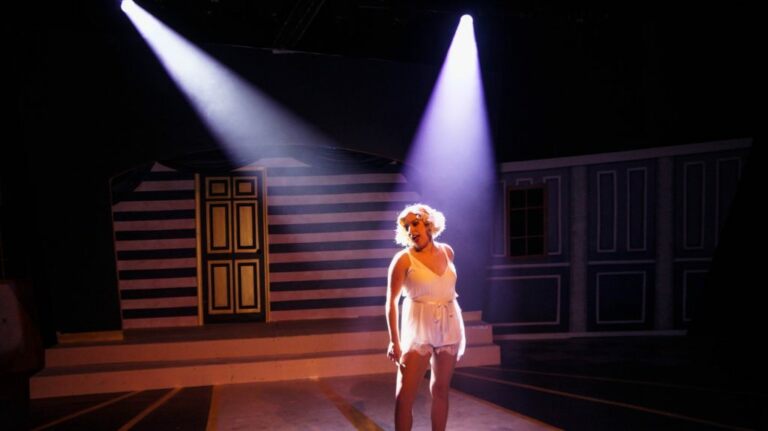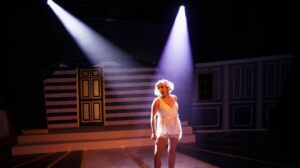 The costume design by Amy Hancock is magnificent and Daniel Dungan's lighting design is exceptional. The creative team also includes scenic designer Ian Black, production manager Jereme Raickett, stage manager Jackie Jantzen, scenic charge artist Katie Dawson, scenic construction Baron Tetzlaff, and fight choreographer Caitlin Charrier
Performances continue May 2, 3, 4, 5, 9, 10, 11, 16, 17, and 18. Curtain is 8 p.m. Thursday through Saturday, and at 2 p.m. on Sunday. General admission tickets are $28, $25 for seniors, students and military. Thursday Nights are Student Nights. Tickets are $14 at the door with valid student I.D. Andrew Lippa's Wild Party contains adult situations and language, and is intended for mature audiences.
For those looking to be a part of the wild party, Players is offering a special pre-show event, Club Manifest, on Friday and Saturday nights from 7 to 8 p.m. Tickets are $50 and include a reserved seat to Andrew Lippa's Wild Party as well as entry to the Speakeasy, spirits tasting, food and an interactive speakeasy show. Speakeasy guests are encouraged to dress in 1920s attire. For tickets or more information, call 904.249.0289 or visit http://www.playersbythesea.org.
Photography by Bradley Akers