Madison Micucci from
School of Rock, The Musical Interview
BUZZ host Brittany Shaw chats with School of Rock Cast member Madison Micucci, who is playing Patty DiMarco in School of Rock, The Musical. School of Rock is on it's first National Tour, making its way to Jacksonville's Times Union Center on April 16th-20th.
     Tune into the Podcast below to hear BUZZ TV Host Brittany getting the inside scoop from cast member Madison and her perspective of playing the role of Patty in Andrew Lloyd Webber's School of Rock, The Musical!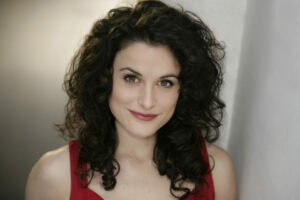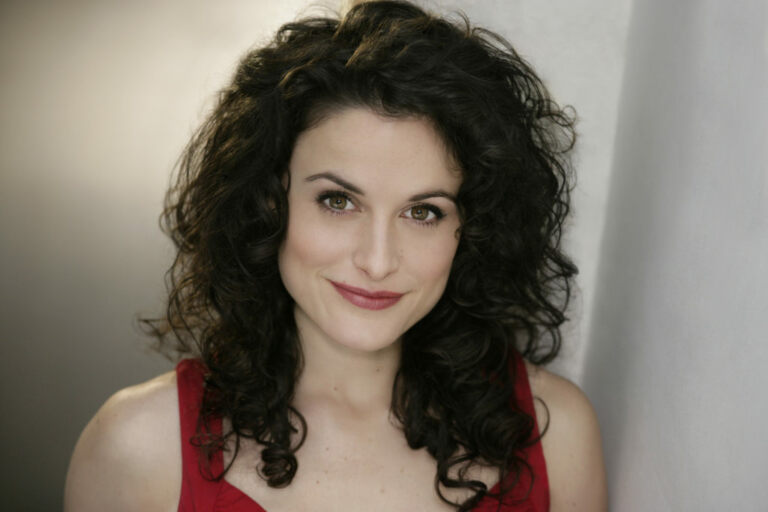 Q/A Interview with Madison Micucci:
Shaw: "How did your broadway career get started?"
Micucci: "My first broadway debut started in 2017, but I have been performing regionally and through education since I was a kid. So I started Theatre when I was probably 9 or 10."
Shaw: For those who may not know can you describe Patty for us?
Micucci: "Patty is sorta the character everyone loves to hate. She's very type A. She's the antagonist of the show, but she's honestly the only one that has any sense. What she wants is simple and she is very logical, all she wants is this lazy guy to get out of her apartment so her and her boyfriend can live their lives. She doesn't want to have to deal with a lazy Roomate who isn't paying rent."
Shaw: How is this character like you? Different?
Micucci: "I think we are similar in the fact that she is very ambitious, she knows what she wants and she's working very hard to get it. And I also relate to patty in the sense that she is very clean and organized and she wants her home to be tidy."
Shaw: What's the biggest challenge about taking on this role?
Micucci: Understanding Patty's role and the content pf what she says and does is very minimal so you have to pack in a lot in a little time. In a tiny scene with not much dialogue and making her not seem one demential with out making her look like a witchy women.
Shaw: Without giving anything away, what's your favorite line of dialogue?
Micucci: "This one's easy, I'm obsessed with the fact that I get to burst through the school door and point directly at Dewey and shout, HE'S AN IMPOSTER!"
Shaw: So this is School of rocks first National Tour, Have you traveled Nationally in the past?
Micucci:  "No not for a tour, I've traveled regionally in the past for shows but, its a really cool opportunity."
Shaw: Where all does the tour go?
Micucci: "Toronto, Iowa, Miami, San Antonia, Tennessee, Washington, Ohio, Oregon, California, we really go all over"
Shaw: How is this production bringing something new to this story? — (Is there any new twists or additions Webber added in to the Musical?)
Micucci: "It's very closely aligns with the original, all of the characters are the same I think the songs add a new aspect it still has the Jack Black humor but I think something new is the music featuring 14 new songs from Andrew Lloyd Webber."
Shaw: Do you have a favorite Character in the show?
Micucci:"It's funny because characters change depending on who's playing them, so I feel like I get excited to see who's playing what role and then it makes me think differently about that role or character in a new way."
Shaw: What has been your favorite part of the tour thus far?
Micucci: "Knowing that we are making someone's week or day because they have made a huge effort to get tickets and come out to the show and its really rewarding knowing they enjoyed the show. It's nice to be able to go to new places I might never go again and be able to have had connected with them in that way."
__________________________________________________
Fans can expect a guaranteed great time with this show! Based on the hit film, this hilarious new musical follows Dewey Finn, a wannabe rock star posing as a substitute teacher who turns a class of straight-A students into a guitar-shredding, bass-slapping, mind-blowing rock band. This high-octane smash features 14 new songs from ANDREW LLOYD WEBBER, all the original songs from the movie and musical theater's first-ever kids rock band playing their instruments live on stage. Vanity Fair raves, "FISTS OF ALL AGES SHALL BE PUMPING!" Presented by Fscj Artist Series.
Andrew Lloyd Webber's School of Rock is coming to the
Times-Union Center – Moran Theater on April 16 – 20, 2019.