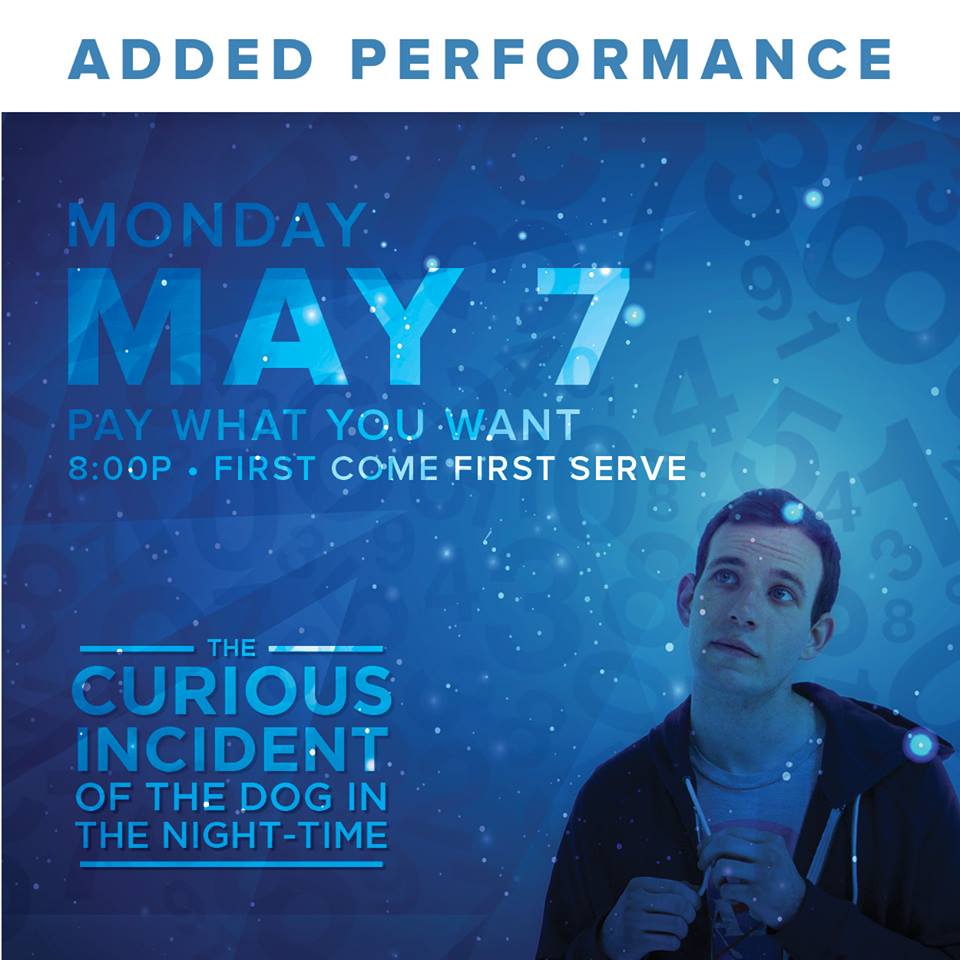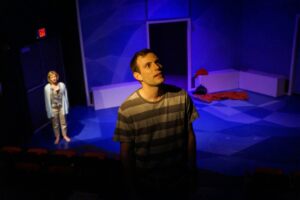 The Curious Incident of the Dog in the Night-Time is one of the hottest tickets in Northeast Florida. The show's entire run has sold out except for an additional Pay What You Want Performance on Monday, May 7.
It's easy to understand why this show is so popular. The Curious Incident of the Dog in the Night-Time is an award-winning play, adapted by Simon Stephens from a best-selling novel by Mark Haddon of the same name, fresh off of a successful Broadway run. Players presented its Northeast Florida premiere.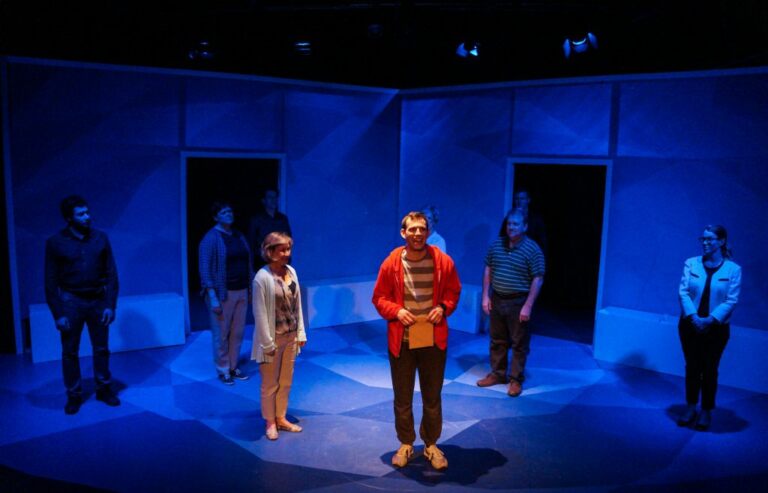 The story is about Christopher, a 15-year-old on the autism spectrum turned detective. He is out to find the person who killed his neighbor's dog. As he interviews neighbors, he begins to uncover secrets about the people around him. Christopher's discoveries fill him with emotion and anxiety that is difficult to process.
In addition to its compelling story, The Curious Incident of the Dog in the Night-Time features very creative staging techniques, using technical elements to reflect Christopher's thoughts and actions and demonstrate how those living on the spectrum experience life.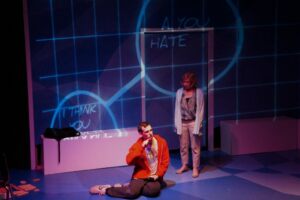 Players' production is under the direction of Bradley Akers, who demonstrates brilliant vision to tell an authentic story that is both engaging and moving. Akers, who is also the creative team's scenic and lighting designer, uses light, sound and projections to reflect and convey Christopher's thoughts and actions.
Talent runs deep in The Curious Incident of the Dog in the Night-Time's cast. Leading the production is Drew L. Brown, who delivers an impressive performance as Christopher that is genuine and demonstrates both physical and emotional finesse.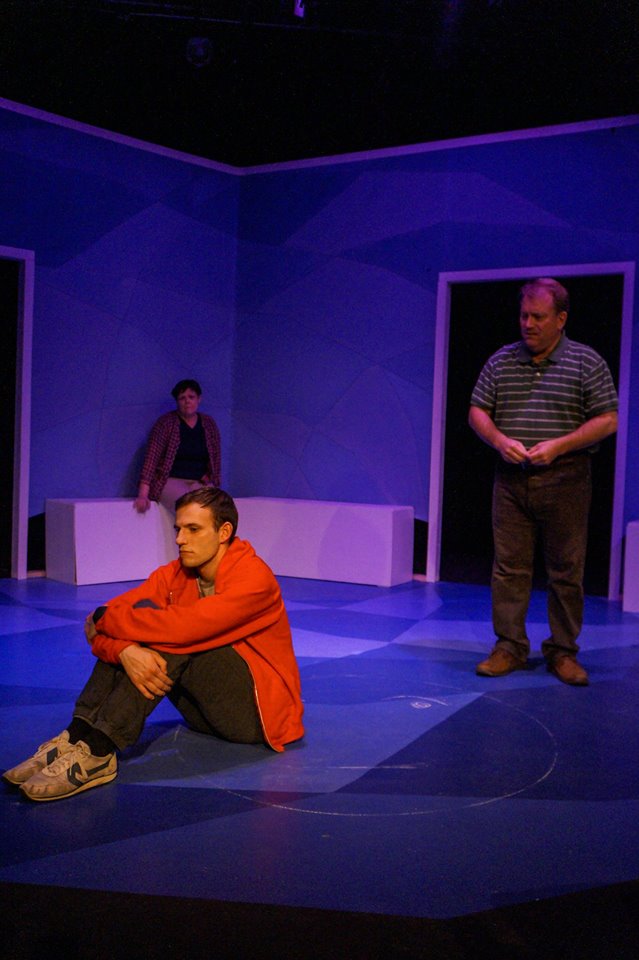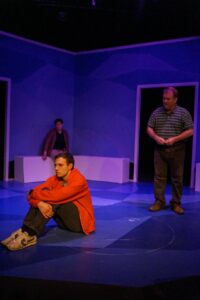 Gloria Ware and Everette Street present compelling, heartfelt performances as Christopher's parents, and Cecilia Cristol is convincing as Siobhan, Christopher's teacher. The outstanding ensemble also includes Amy Hancock, Joseph Stearman, Kerry Burke-McCloud, Neal Thorburn, Lauren Hancock and Peggy McGuinness.
The creative team includes stage manager Ramona Ramdeen, production manager Jereme Raickett, technical director and sound designer Nate Cimmino, scenic charge artist Katie Dawson and projection designer Brian Oakley. The costume designers are Amy Hancock and Caroline Guiler with properties by Claire Cimino.
Bravo to Players by the Sea for bringing this play to Northeast Florida. If you don't have reservations, plan to attend the Pay What You Want show on Monday, May 7. Curtain is at 8 p.m. Front doors will open at 7 p.m., doors for seating will open at 7:30 p.m. Seating is first come, first served, so the best advice is arrive early.
For more information, visit playersbythesea.org or call 904.249.0289.