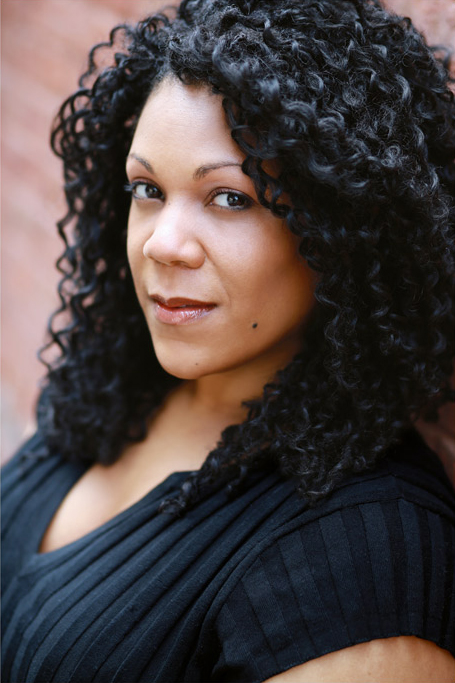 By Emily Scott
Jennifer Fouché comes to Jacksonville this May in the musical, Chicago, playing Mama Morton.
Fouché hails from Detroit, MI., where her mother was involved in the arts. She began singing at age three and knew immediately this was her calling. As a child, she spent a great deal of time backstage at the Hillberry Theatre on Wayne State University's campus, while her mother earned a Bachelor of Fine Arts. But though Fouché was around actors for the majority of her childhood, but never expected she'd one day become an actress herself.
Fouché began her career as a recording artist, singing every genre but jazz. However, at aged twenty, with no experience, she won a gig with a jazz combo, thanks to a surprise audition arranged by her mother.  Fouché's mother heard the combo needed a singer, assured them she had just the girl, handed Jennifer a handful of famous jazz singers CDs, saying "learn these." After studying the vocals and style, Fouché auditioned with the song "Good Morning Heartache," by Billie Holiday.  She was hired and sang with them for that whole summer in Alaska.
Not long after joining the Jazz group, Fouché was contacted by Johnny Trudell, a Motown trumpeter, and asked to audition for his orchestra. The "audition" featured Fouché singing with the 15-person orchestra at a wedding reception. Around that time, she received her first record deal and toured overseas.
Fouché had long dreamed of performing in Broadway-style shows. She auditioned for the touring cast of The Lion King the Musical. Though she was not cast, she received such positive feedback she knew her passion was leading her in the right direction. Her first role in theatre was in "A Tribute to Motown" as Martha Reeves, of Martha Reeves and the Vandellas. During the first few words of her monologue, she realized wanted to go to school and study acting/theater. Following a undergraduate degree in journalism from Michigan State University, she graduated from The American Academy of Dramatic Arts in 2008. More than just an actor, now Fouché was a "double threat" –  an actor who sings.  (A triple threat is an actor who sings and dances!)
Fouché's most recent role is Matron "Mama" Morton in Chicago The Musical, currently touring in the United States. As her first Broadway tour and the first new "Mama" on tour in many years, she considers this role as a bucket list item.
You can see her live onstage May 17-20, at the Times Union Center. Tickets can be purchased at fscjartistSeries.org
Jennifer Fouché has been seen in Crown Heights(2017), Jessica Jones (2015) and Quantico (2015). She has been married to Eric Fouché since June 9, 2001. To learn more about her, visit JenniferFouché.com