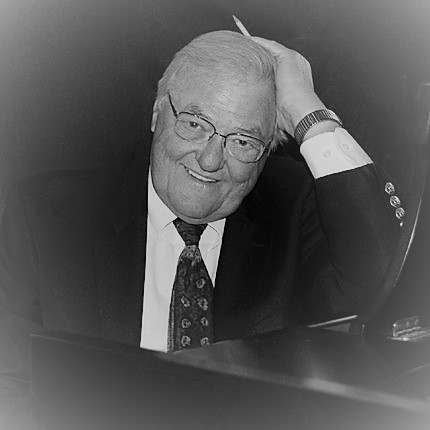 Ray Lewis Presents: A Listening Room Concert in the Mudville Grille Music Room
Tuesday, January 28, 2020
The John Thomas Group: NOTATIONS FROM THE GREAT AMERICAN SONGBOOK
"On the Sunny Side of the Street", "A Fine Romance", "Willow Weep for Me", "Whose Afraid of the Big, Bad Wolf", what do these world famous tunes have in common? They were all penned by the women of Tin Pan Alley. On Tuesday, January 28th, 7-8:30 p.m., the John Thomas Group will play and pay tribute with an entertaining and informative concert of these lesser known contributors to the Great American Songbook history. Joining John Thomas (keyboard) on the stage of the Mudville Grille Music Room in St Nicholas will be Bill Prince (horns), Jay Messick (drums), and John Pellegrino (bass).
John Thomas, pianist, has enjoyed 50+ years of doing what he enjoys and enjoying what he does, vocation and avocation. His avocation as jazz pianist began during high school in Wilmington, NC. Thanks to his acceptance in the U.S. Navy School of Music in DC, he toured Europe and the U.S. with big bands and jazz combos. John has shared the stage with such notables as The Ralph Marterie Band, Dizzy Gillespie, Buddy DeFranco, Boots Randolph, Russell George, and Teddy Washington. The John Thomas Group, single, combo, trio or full band, is a well-known fixture along the Eastern seaboard, from Washington DC to Miami since the early 60s. His talents have been shared with the Mayport/Jacksonville Jazz Festival, jammed with national and international jazz artists at the North Carolina Jazz Festival, and "sits in" at the world famous Heidi's Jazz Club in Cocoa Beach, FL. The 2018 Jacksonville Jazz Piano Competition requested his expertise for a third time as a member of the selection committee for the finalists. He has also served as one of the three judges for the final competition of this internationally recognized pianist event. In the music community his peers refer to John as "the musician's musician", "the vocalist's musician", and "best timekeeper". One accolade he's most proud of came from The Tonight Show with Johnny Carson pianist Ross Tompkins who always requested to see John Thomas play "…because he's the best." And, yes, the face does look familiar thanks to his 50+ years vocation in broadcasting, starting in Wilmington, NC in radio and TV to Savannah, GA, locally as reporter and anchor at WJXT TV-4 Jacksonville for 18 years and 14 years for Florida Public Broadcasting noted for Florida Crossroads and Today in the Florida Legislature and 5 years as consultant/on-air moderator for WJCT Channel 7. Born in the NC mountains near Spruce Pine and having spent his youth in Wilmington, his USN band duties aboard the USS Saratoga brought him to NS Mayport and the beaches of NE Florida where he calls Neptune Beach home.
Concert tickets are $10 per person; food and beverages will be available for purchase during this 7:00 to 8:30 p.m. event. Doors open at 6:00 p.m. for preconcert seating and drink purchases. Walkups welcome with reservations recommended and requested to ensure adequate restaurant staffing. To purchase tickets or more information for this Ray Lewis Presentation
text 904-635-4167or email [email protected] or website:
https://www.raylewispresents.com/