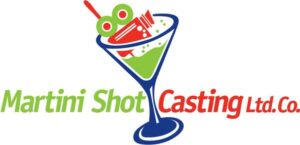 Business Name: Martini Shot Casting
First Name: Rita
Last Name: Manyette
Website: http://www.martinishotcasting.com
Address: P.O. Box 23263
City: Jacksonville
State: FL
Zip: 32241
About Us : Martini Shot Casting is a full service casting in Jacksonville Florida and delivering to the entire country. Audition taping for actors needing to self submit for projects all over are also offered by private appointment only.