This article was originally posted in The Huffington Post.
We are bombarded with negative news about the issues facing veterans when exiting service. The statistics are frightening, twenty-two veterans committing suicide a day is not a good sign. I believe veterans have an unfair advantage that many civilians don't possess. Veterans are trained by the most powerful organizations in the world on perseverance, dedication, strategic planning and execution. A military service member travels the world leaving their family behind for months at a time to work for low pay and equipped with limited resources.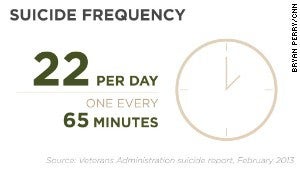 CNN reports, every day 22 veterans take their own lives. That's a suicide every 65 minutes. As shocking as the number is, it may actually be higher.
The military has clear guidelines for promotions and any variation from those guidelines is a dereliction of duty on the part of the command. Military service members understand the complexities of working with a team of people they may not get along with to execute a mission. I can write for hours about the training and expertise veterans have and how it can help business owners in today's marketplace. "Veterans know how to keep their poise under pressure. We have shown bravery in the most daunting situations one can face, that's why we are perfect for entrepreneurship," stated Iraq Veteran Isaac Belden, founder of 12B Capital & 12B Gives.
Every decision made in the military is a matter of life or death, and every mistake can result in the loss of a life. Your objective is to protect the life of the warriors around you and complete the mission. Imagine a person like this in business, a person that will sacrifice his own well-being for the advancement of the mission. As veterans, we notice when we work for civilian employers that military character is often discouraged. When I managed a restaurant my director would state constantly that I needed to loosen up and that I was too serious. My seriousness was mistaken for anger, many of my employees complained that I was too serious. As a war veteran, I look for ways I can improve processes. I was trained by the military to work hard and not sit around and gossip about people, my mission is to increase revenue, streamline processes and ensure my customers are satisfied. There is no room for late employees, disrespectful employees, or non-productive employees. Veterans are encouraged to lose their military morals when working in the civilian sector.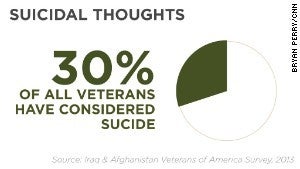 Veterans should consider starting their own businesses. I am a veteran that started his own business, my vice president is a retired Navy veteran and my closest personal advisor is a retired Lieutenant Colonel. We must encourage more veterans to run their own businesses, with all the training and leadership skills we possess we have an unfair advantage in the marketplace.