In just a short time since release Gregory Grant's Small Steps For Doing Big Business: Small Business Guide, the book has been celebrated for the knowledge and expertise that he makes available through his book. Already making a massive impact in a highly niche market; Grant's compelling vision outlined in his new book will continually change the way we all work and look at company profitability.
Grant's article titled 3 Reasons Why You Must Have A Business Plan was referenced in Forbes Magazine and led him to write his breakout book. "Writing business plans and branding strategies for highly profitable companies has always compelled me to want to write a book that helps the everyday entrepreneur. Small companies usually fail due to small problems; this book aims to combat these business busting issues," stated Grant. Here is an excerpt from Grant's Forbes referenced article, "Creating a business plan is one of the most important things you can do for your business. Whether you plan on keeping it small or want to become the next Amazon, laying out a solid business plan early is critical, as it is the foundation for everything."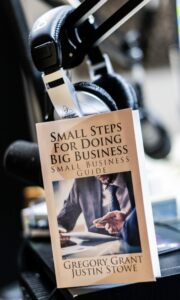 Keeping his content relatable and digestible was an ongoing concern as Grant wrote each chapter. "My goal was to write a book that the multi-million dollar company could find value from but still have the relatability that a new startup could discover value in as well," stated Grant. Grant was selected for the second consecutive year on the City of Jacksonville's Expert Business Panel at Florida State College at Jacksonville on June 22, 2018. "Being the only second-year panelist is an honor. With over 30,000 live streamers to my speech and close to 200 at the event last year the magnitude of the City's decision is not taken lightly, humbly stated Grant in a recent interview. Grant has had a busy year being featured in MSNBC, Huffington Post, an expert business contributor on Buzz TV, and many other accolades it no reason he decided it was time to write a book.
Here is background context on Grant's accomplishments and many accolades: Gregory Grant is currently an innovative franchisee in the 28.6 billion-dollar (2017 Auto Rental News) vehicle leasing industry. His business holdings in this billion-dollar market consist of MG Auto Leasing Inc. and DBA MG Truck Leasing. As an Avis Rental and Budget Truck agency owner, his direct responsibility is the management of over 2 million dollars of rotating assets for the third largest rental vehicle company in the auto leasing industry, Avis-Budget Group. He secured, negotiated, and managed contracts with Fortune 500 companies such as Haskell Construction, Bank of America, Rayonier, Army Corps of Engineer, and many others due to his strategically executed leadership directives created by his organization. Grant's company MG Auto Leasing, the contracted agency owner, contributes over 1.3 million dollars in annual revenue to Avis-Budget Group's operating P&L.
Earlier in his distinguished career, Grant completed the Quartermaster Military Occupational Specialty course at Fort Lee, Virginia graduating as a Petroleum Supply Specialist. Grant specialized in the supervision of receiving, storing, dispensing, issuing, and shipping of bulk or packaged petroleum, oil, and lubricants for the United States Army. He managed an Army equipment portfolio of 3 million dollars consisting of heavy wheeled trucks; light wheeled vehicles, bulk fuel, petroleum supplies, and ammunition.  Grant also completed the Hazardous Material training course during his military tenure which qualified him to transport military ammunition according to U.S. regulations. Due to Grant's selfless service and team contributions, he received two Army Achievement Medals, three General coins, and several military certificates. Accepting a leadership position associated with Jiffy Lube International, the leading provider of automotive preventive maintenance, Grant was the project expert (franchisee manager) that facilitated revenue growth, team development, and asset management totaling 1.5 million dollars. He received 4 "Manager of the Month Awards" and several certificates of achievement for his commitment to excellence at his Jiffy Lube facility. Under the managerial guidance of Grant, his facility location received the distinct award for becoming one of the preeminent growth locations in the United States.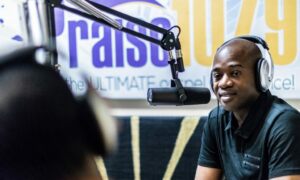 Tackling the 51-billion-dollar cleaning industry, Grant served as the General Operations Manager for the Certified Restoration Drycleaning Network, the textile experts, in Florida. He successfully led a team of 50 to exceed 5 million dollars in revenue and production. Grant's vast management expertise is attributed to his knowledge gained as a graduate specializing in Facility Operations, and Management, at the Dry-cleaning and Laundry Institute in Laurel, Maryland. Utilizing his cleaning knowledge coupled with his military experience, Grant purchased a profitable commercial office cleaning company. Grant's company manages over 40 accounts and continues to expand under his leadership. As a third-generation tile and flooring contracting expert, Grant completed contracts for the top real estate builders nationally such as the 12-billion-dollar company Lennar Homes, Hallmark Homes, and Overstreet & Associates totaling 1.5 million dollars in completed contracts during his contracting tenure.
Grant's formal education consists of a Bachelor of Science in Business Management and a Masters in Business Administration. He is an expert radio contributor and has his articles have been referenced in Forbes Magazine among other global publications. His nonprofit company "The Grant Foundation" has fed thousands of veterans at the VA Hospital in Jacksonville, Florida monthly. He provides free business strategy consultations in partnership with City of Jacksonville's Military Affairs Office to veterans statewide.