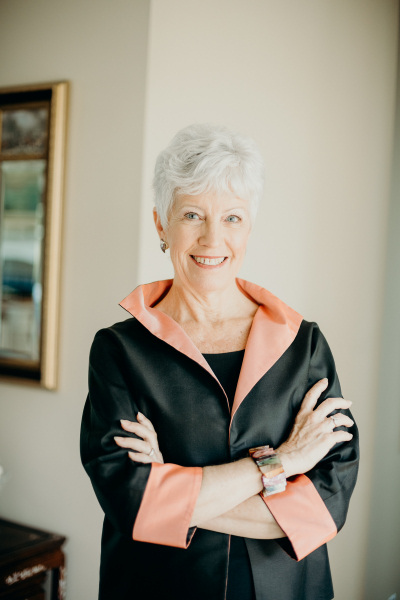 Want more LOVE in your work life?  You've got to give it before you get it.  With Valentine's Day just around the corner, learn to share the love NOW by joining author and leadership expert Deb Boelkes for her "Leadership Uncorked" series Thursday evenings in January at The Book Loft.
 Amelia Island, Florida – January 10, 2020 – We typically don't think of love and business as existing in the same universe. But with Valentine's Day almost here, Deb Boelkes wants to change that mindset. According to her, not only does love belong in the business world, it must be in your place of business if you want to keep your best employees happy and in love with their jobs for the long haul. Infusing love into all you do at work is especially important in the tight labor market we have now.
Join Deb Boelkes, author of The WOW Factor Workplace: How to Create a Best Place to Work Culture, for her two upcoming straight from the heart one-hour leadership mini-workshops at The Book Loft on 214 Centre Street, Fernandina Beach.  "It could be easier than you think to create a heartfelt organization, but unless you get started now, you may never get there," says Boelkes. "I encourage every aspiring Best Place to Work leader to join us this coming Thursday."
Here's what you'll learn at Leadership Uncorked:
January 16 (5 – 6 PM): How to Create a Workplace that Keeps the Best and Brightest People Loyal
January 23 (5 – 6 PM): How to Make the Most of a Workplace Crisis and Succeed Against All Odds
Cost of the two-session Leadership Uncorked series is only $45. The price of admission includes wine & cheese and Deb Boelkes' newest book, The WOW Factor Workplace: How to Create a Best Place to Work Culture.
To reserve your seat: Call The Book Loft today at 904-261-8991.  Seating is strictly limited.
About the Author:
Deb Boelkes is not just a role model heartfelt leader; she's the ultimate authority on creating best places to work, with 25+ years in Fortune 150 high tech firms, leading superstar business develop and professional services teams. As an entrepreneur, she has accelerated advancement for women to senior leadership. Deb has delighted and inspired over 1,000 audiences across North America.   
About the Book:
The WOW Factor Workplace: How to Create a Best Place to Work Culture (Business World Rising, December 2019, ISBN: 978-1-7340761-0-3, $19.95) is available from The Book Loft and major online booksellers.
For more information, please visit http://www.DebBoelkes.com.