Affiliates of Wealth Watchers, Inc. has worked tirelessly for years to promote financial literacy and growth throughout Jacksonville.
The organization was founded back in December 2001 by a group of bankers.  Carrie Davis serves as president and CEO. She has obtained a degree in business management and has over 20 years of experience in community development, including construction.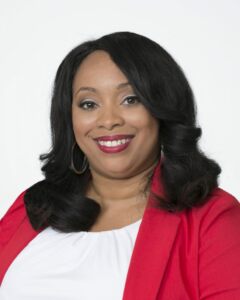 Davis believes it is pertinent for everyone to have basic knowledge of wealth and finance. She sees financial literacy as a path to leading fulfilling lives.
"We know that everybody, regardless of income status, needs to understand the basics of financial literacy.  Everyone needs to build wealth and understand how to accumulate assets," Davis said.
Wealth Watchers offers financial boot camp and other programs surrounding topics of budgeting, saving and investing; all while building properties for low to moderate income families to rent.
Funding is also available to those who would like to purchase their own homes. Davis sees homeownership as a huge step in the right direction.
"We know at Wealth Watchers, especially in low to moderate income communities, the way to build assets is through homeownership. We want to make sure that homeownership is done right," Davis said.
One of the things we talk about in terms of building health and finance is saving.
Davis feels it is rewarding to be in a position where she can do her part to help the city flourish with assistance of Wealth Watchers.
She believes the organization has been a pillar in surrounding communities; on a mission to gentrify and enhance.
"During the foreclosure crisis, Jacksonville was impacted significantly. There were a lot of vacant homes and vacant lots that were not being kept up," Davis said. "Not only did we clean them up, we put back quality, affordable rentals."
Wealth Watchers continue to build and support with plans to have its services offered be ever-growing.
"I want to ensure we have a strategic direction as an organization. I`m accountable to the community," Davis said.
Those who would like more information on programs offered, donating or volunteering can call 904-265-4736 or visit the website at http://www.wealthwatchersfl.com.