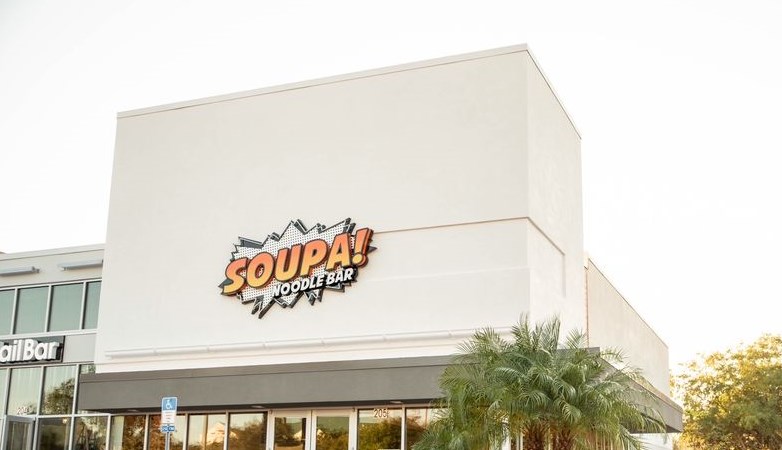 If your a fan of Dragon Ball Z and anime Soupa Saiyan is your spot, I know nothing of the Dragon Ball franchise but am captured by the style often characterized by colorful graphics, vibrant characters, and fantastical themes. And this restaurant is a feast for the eyes.

                                                       Goku


A few fun facts if you are a first-timer. The restaurant is cashless. Step up, read the menu posted on the wall, step over to the kiosk, select your items, insert a credit card, grab your seat number (on the receipt) and take a seat. The staff will bring the food.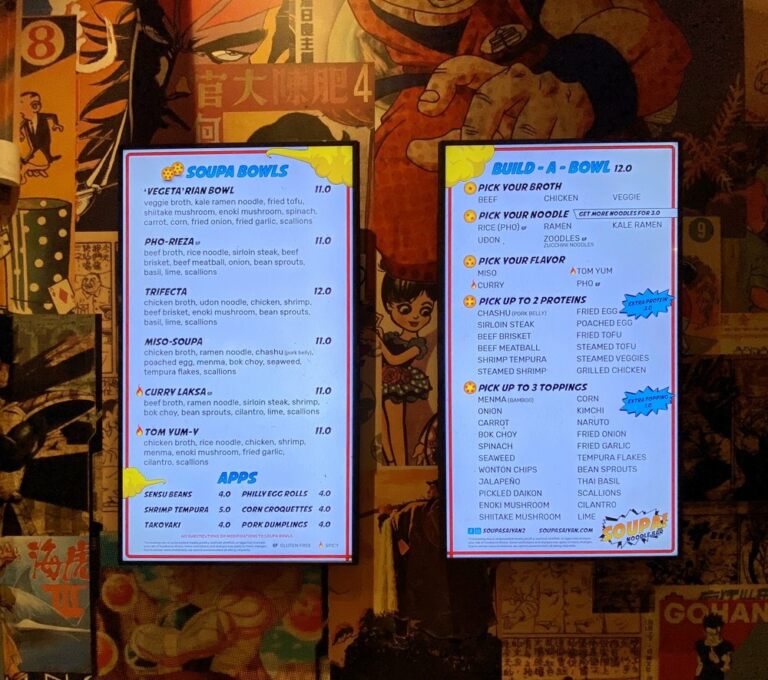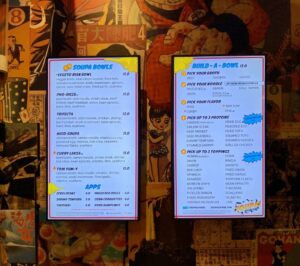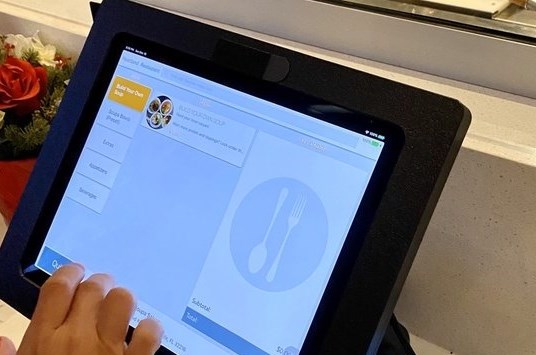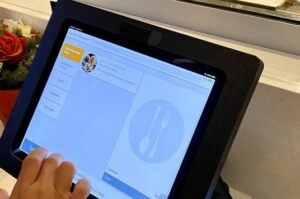 Starting at the appetizer level, we chose the Pan-fried Pork Dumplings, Corn Croquettes, and Takoyaki, a Japanese octopus appetizer.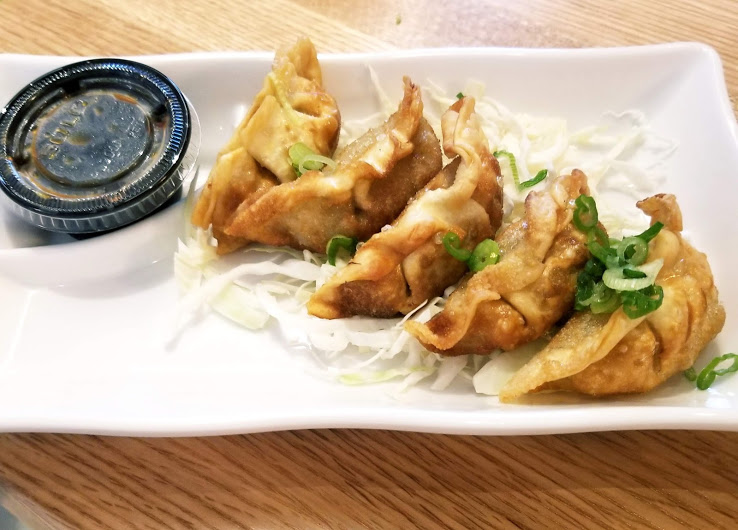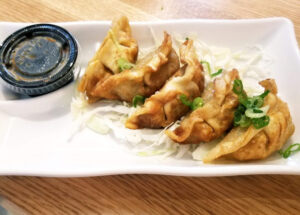 The Dumplings overcooked — hard outside, dry and tasteless stuffing.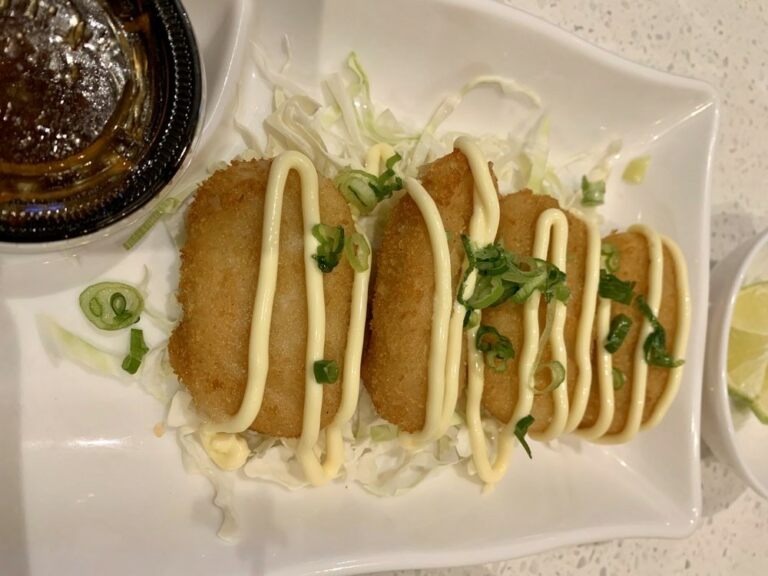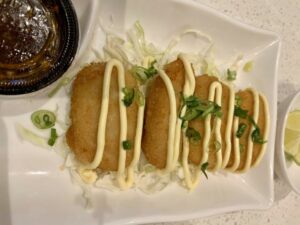 Corn Fritters, made with Tempura batter, and corn, and one of our favorite bites.  Not so much here at Soupa Saiyan. Think of biting into a deep-fried fritter of warm white glue, the amount of corn was an afterthought.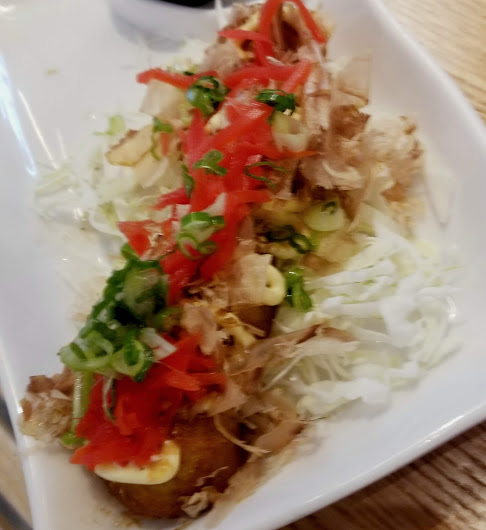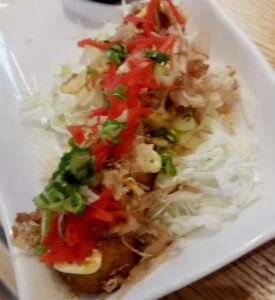 The winner of our appetizer choices Takoyaki another one of our favorites.  Octopus, sweet and fresh, and one of the best examples we have tasted.
Our soup experience made up for the less than tasty appetizers. First up "Vegeta" Rian Bowl. A deep flavored vegetarian broth, kale noodles, fried tofu, enoki mushrooms, shitake mushrooms, spinach, carrots, corn, fried onions, garlic, and scallions. The ramen was a full-flavored dish and a perfect option for the vegetable lover.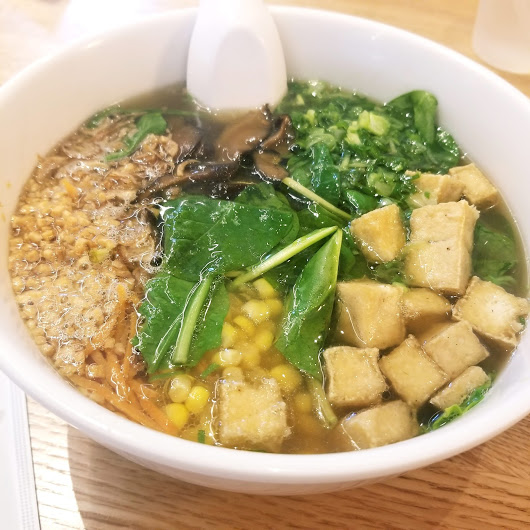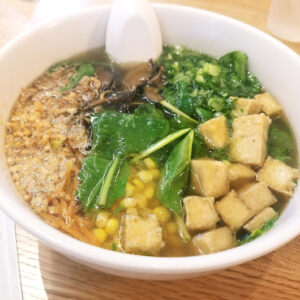 If you are a spice lover, let us recommend the Curry Laska. Beef broth, ramen noodles, shrimp, sirloin steak, bok choy, bean sprouts, cilantro, and scallions. It is all about the soup with this bowl.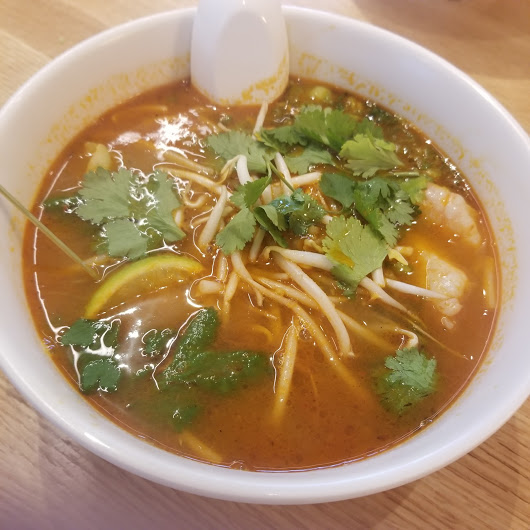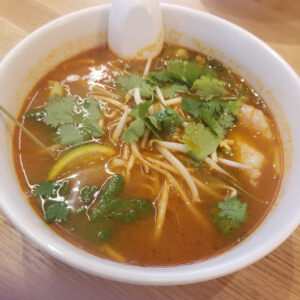 We can't recommend the two appetizers named here but agree that both of the bowl shown here is an excellent reason to visit.