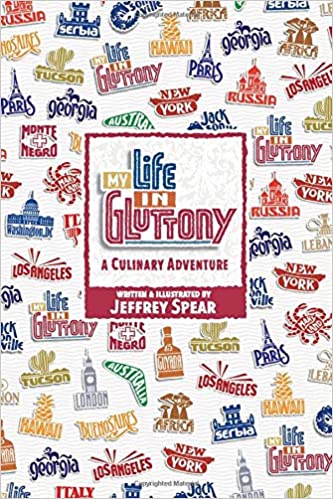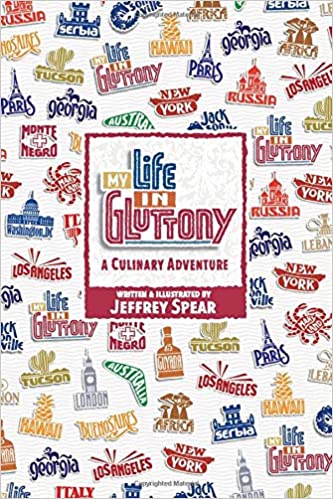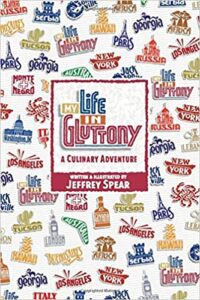 Well, this has certainly been a strange and challenging time for many of us.  As a food writer, with the country on lockdown and all social adventures no longer available, what is one to do? Well, I started cooking at home; yep, those who know me are still scratching their heads. My skills are robust, but my recipe library not so much. Thus I was off to Amazon to see how they could help. It was as if the universe knew just what I needed. A journey and culinary adventure that resonated with travel and food, a considerable part of my interests. My Life in Gluttony: A Culinary Adventure.

As I flipped through the places visited by the author Jeffery Spear, I found myself reliving memories and recalled sampling some of the same regional favorites, remembered the kindness of the people, and the beauty of each town or country.
At the end of each chapter are several recipes unique to that area with simple to understand directions that would be suitable for even a novice cook. The majority of ingredients are available at your local supermarket, and anything that may not be can easily be found online or in any of the ethnic shops that populate our towns.
I encourage you to click on the link above and take a look. If you have been craving the flavors of your best-remembered travel spot or are just excited about something new on the dinner table, this is a book you will use over and over.