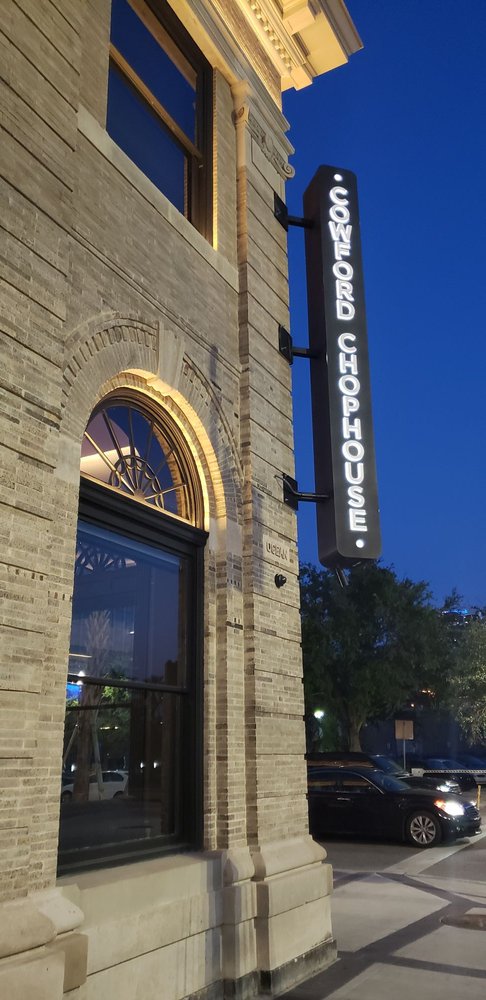 With an eye to better serve the business community Cowford Chophouse has announced its new catering service that will be available Monday through Friday. With an already robust lunch service owner Jacques Klemph, stated it was always in the plan to offer catering to the surrounding area. Fueled by the client feedback, they will provide high-quality lunch options for meetings, training programs, and corporate events.
Menu highlights include classic lunch favorites like the BLT, Cowford hot dog, and the turkey sandwich. Platters include Caesar or house salad with grilled chicken, half and whole sandwiches, fresh fruit, assorted cookies, and assorted meats and cheeses with toasted lavash. Side options include farro salad and roasted seasonal vegetables.
All orders will be served on disposable platters with serving utensils, plates, utensils, and napkins. A 12-person minimum order applies to all menus. Delivery is available within a 20-mile radius of the restaurant for a fee, which varies by location. Customers may also arrange to pick up orders at the Cowford Chophouse. A downloadable order form, available at http://cowfordchophouse.com/catering/  provides an easy way for corporate clients to plan their menu. Completed forms can be emailed to http://cowfordchophouse.com/catering/ orders may also be placed over the phone by calling 904-862-6464. Lunch catering orders must be placed at least 72 hours in advance.