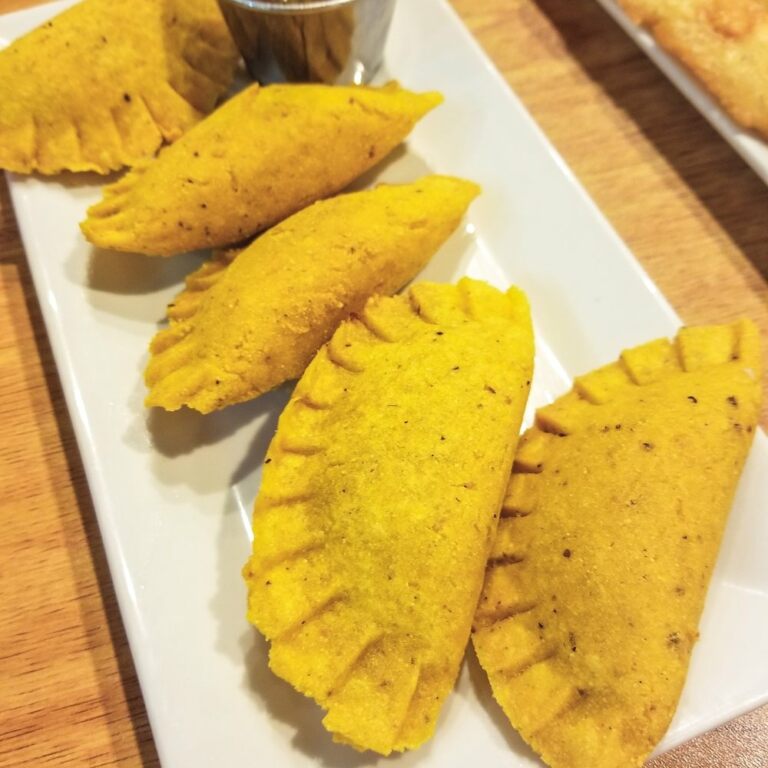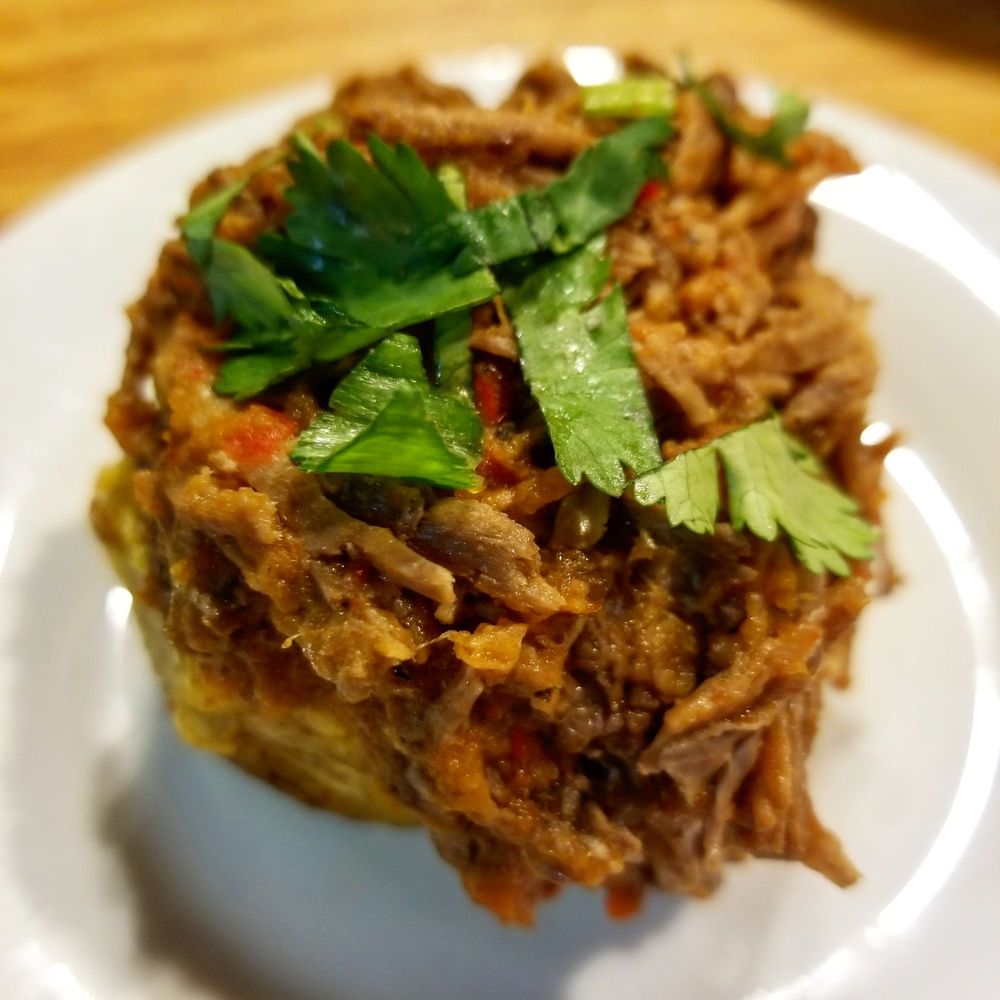 Little place but big flavor! We got the chance to try the Empanada Factory the other night and they were busy with tables and to go orders. Our waiter however busy was friendly and helpful.  We started with sharing a plate of the tostones rellenos which were green plantain cups filled with shredded pork and criollo sauce. These had a nice crunch and the savory pork was tender and moist.  We also sampled the fried yucca served with a chilled cheese sauce and the Empanada Colombianas. The empanadas were filled with tasty beef and a semi spicy dipping sauce similar to a salsa but more liquidy. We enjoyed these and need to come back to try the Argentina empanadas next.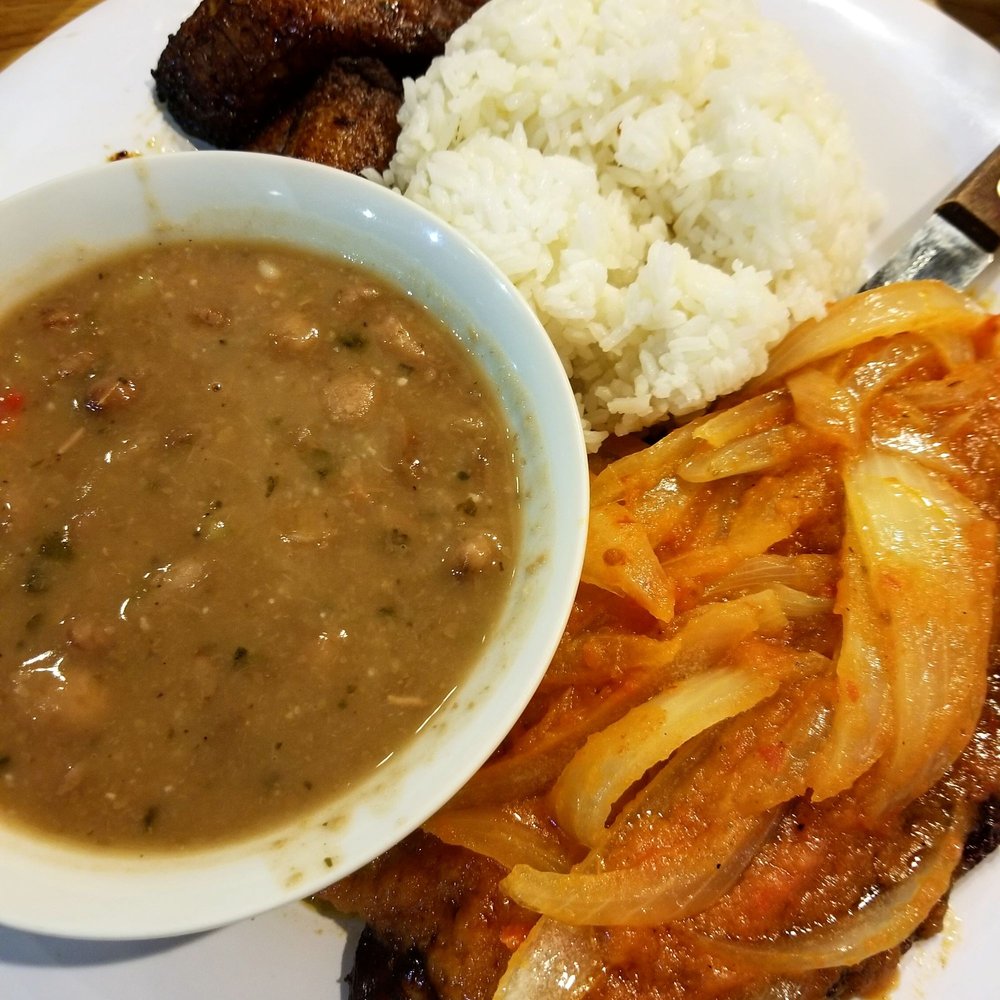 Now on the the main course, which we asked for recommendations from our server and was happy to point in the direction of the steak dishes. Boy was he on point! I went with the Criollo Sauce steak which was amazing.  The sauce was so flavorful and topped with sautéed onions and served with rice and two side choices. The steak was perfectly cooked and very tender. Every bite was fantastic. My fellow dinner companion went with the Churrasco Steak which was topped with one of the tastiest Chimichurri sauce I have have had.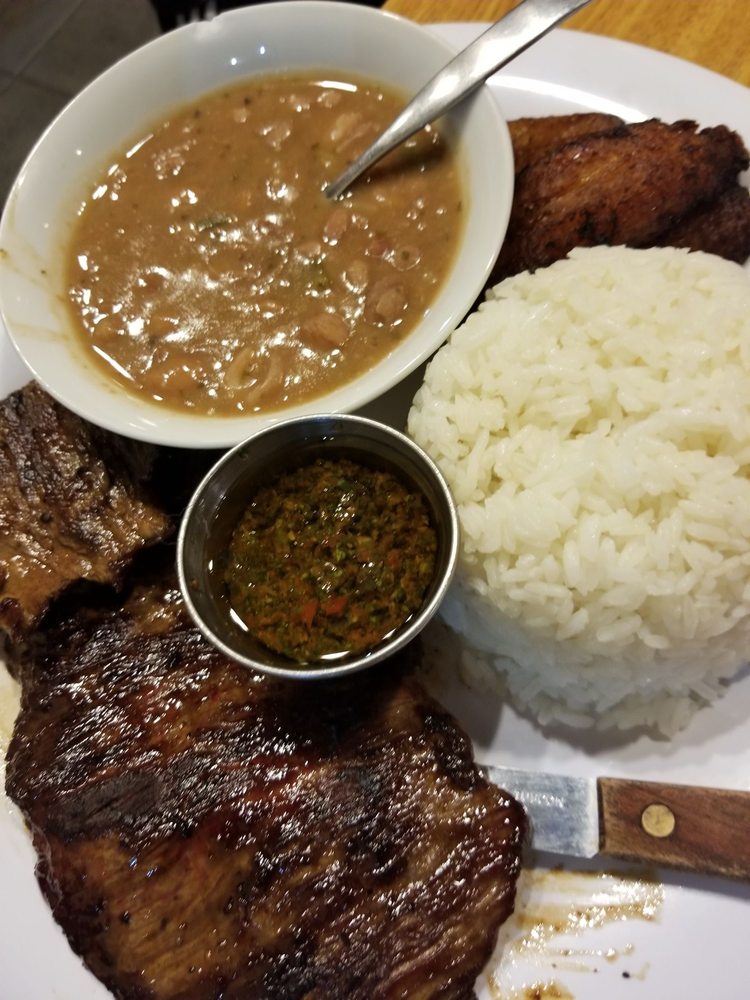 I will definitely have to make another trip with my family so they too can try all the great options and maybe next time I'll leave room for dessert.