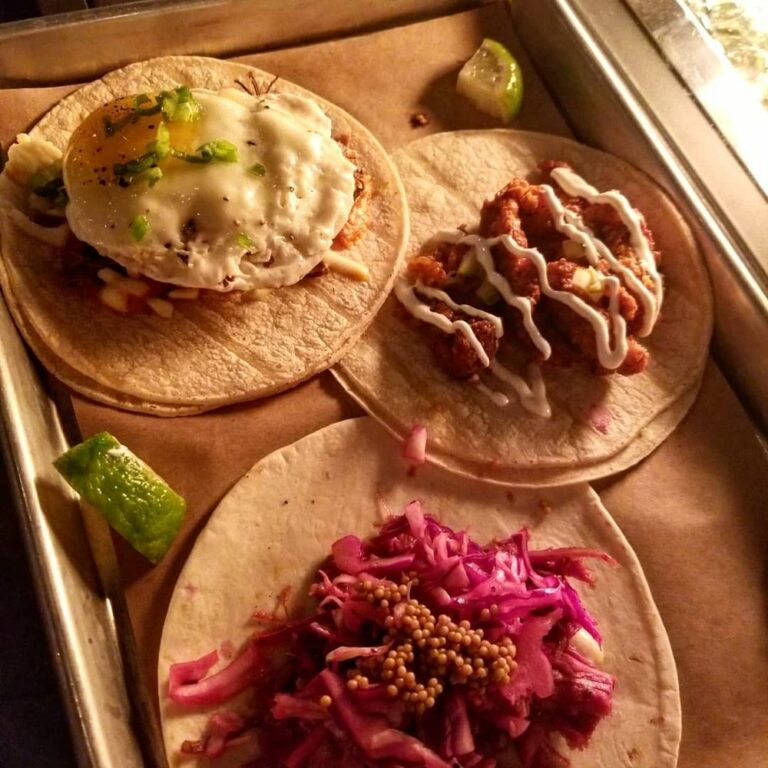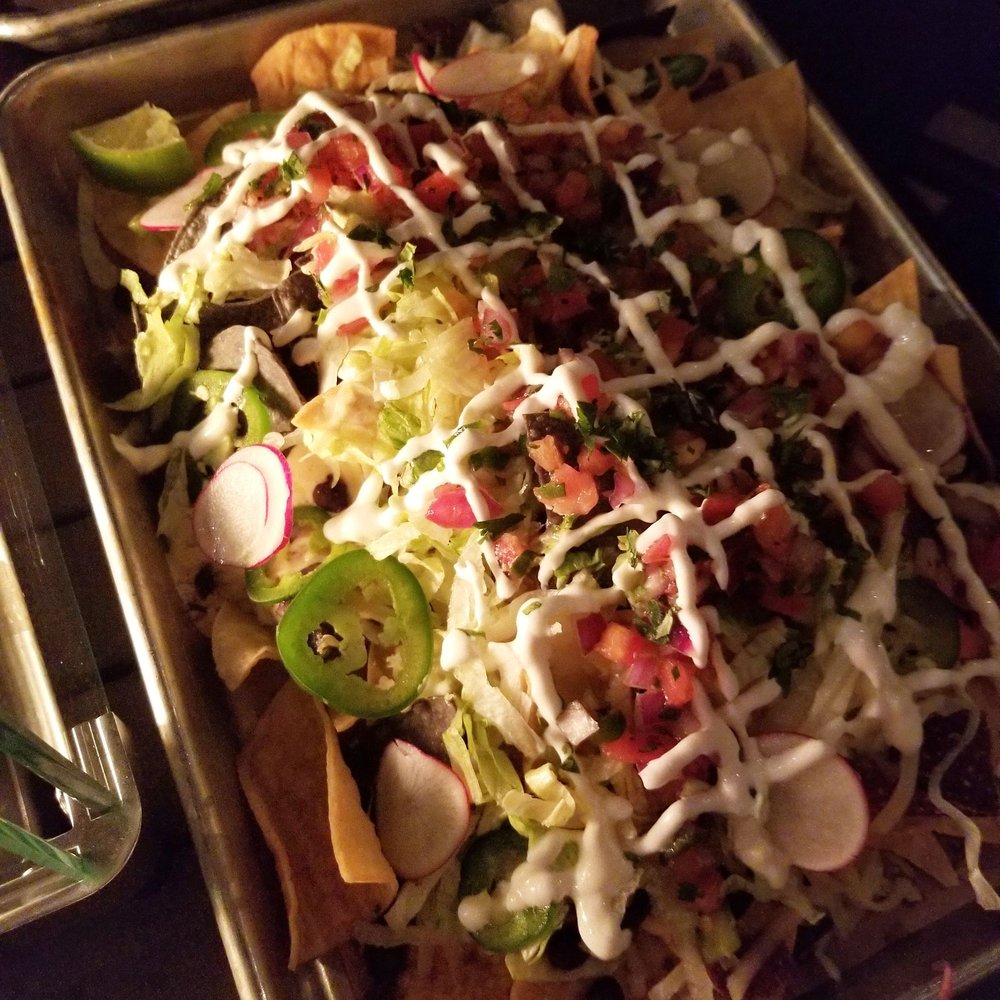 I have to say I am digging the new taco place in Murray Hill. We had the chance to it check out on one cool evening this past week. It was perfect since Murray's offers outside seating with gas fire heaters. So the weather was perfect to enjoy our tacos fireside.
So I'm first all I love that the taco menu had many veggie as well and meat options. I cant wait to make my way through the menu.
This trip I went all the brisket, corned beef and Nashville chicken tacos. I loved the brisket taco with the over easy egg on top. The flavors of the brisket, egg and ranchero sauce is the perfect combo.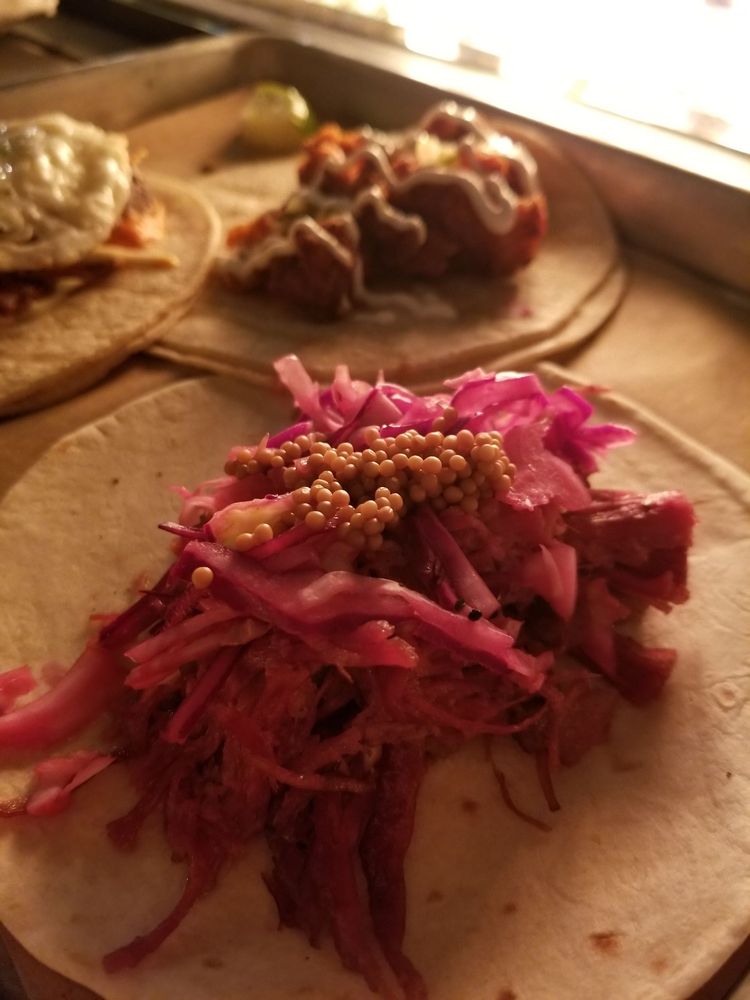 I wasn't as big of fan of Nashville. It was spicy which I liked but out of the three that was my least favorite maybe I just needed more of the lime crema to balance out the flavors.
And the corned beef taco was a fun inventive take and I cant wait to bring my husband to try.
Now let's talk nachos. These aren't your typical sports bar nachos. These are legit and flavor packed. The combo of Queso, lime crema with fresh jalapenos, black beans and fresh veggies made eat chip super satisfying.