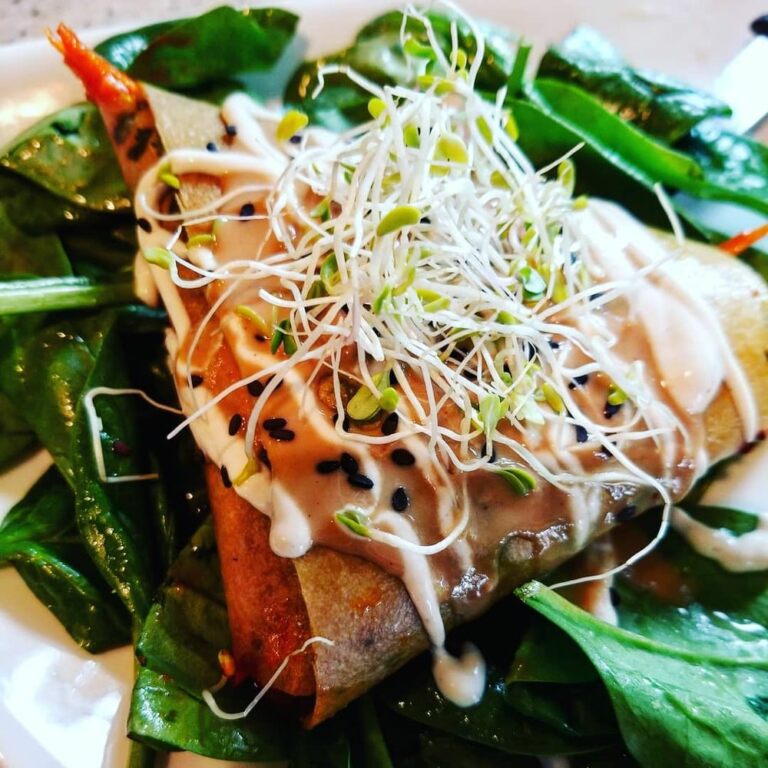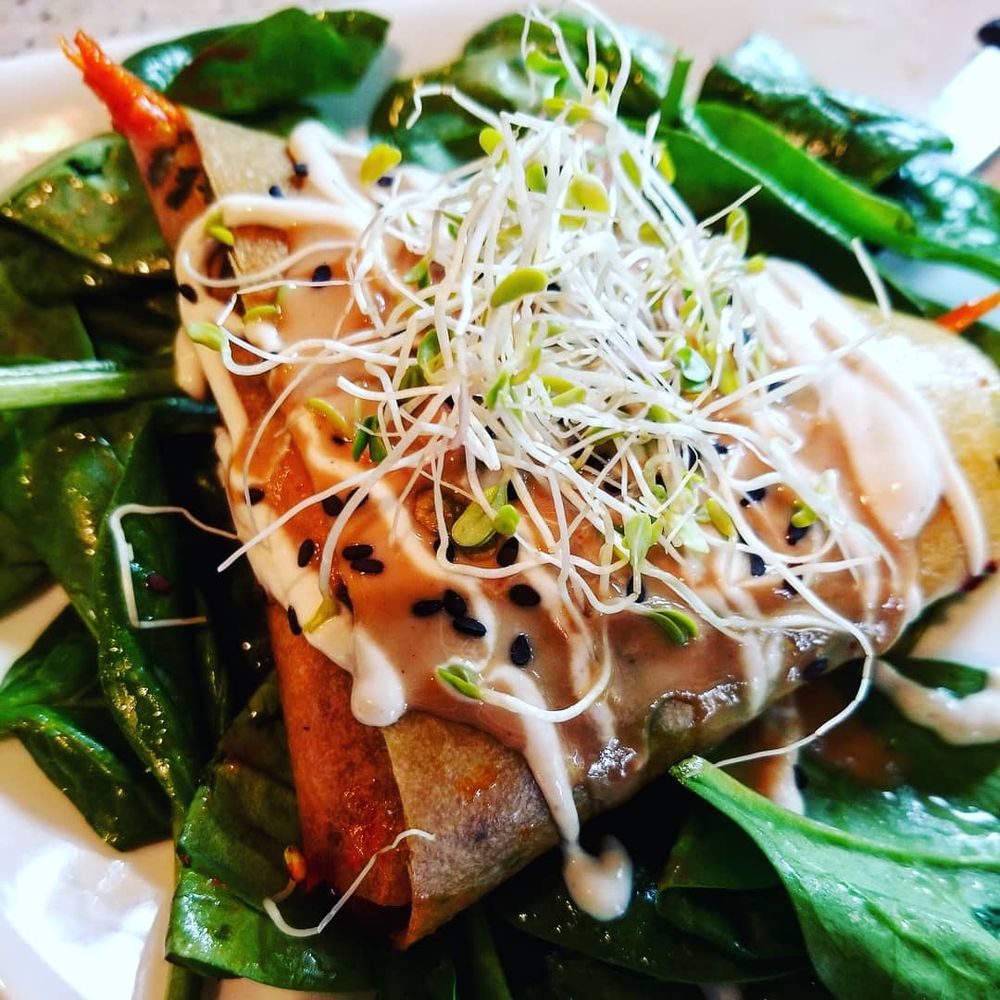 Good vegan and raw place. Its actually one of the only places I know in the area to offer a selection of raw entrees. I'm not vegan but I enjoy all good so always game for a vegan food. We started with the samosa which was fantastic! The coconut mango wrapper stuffed with curried carrots and peas was a great combo.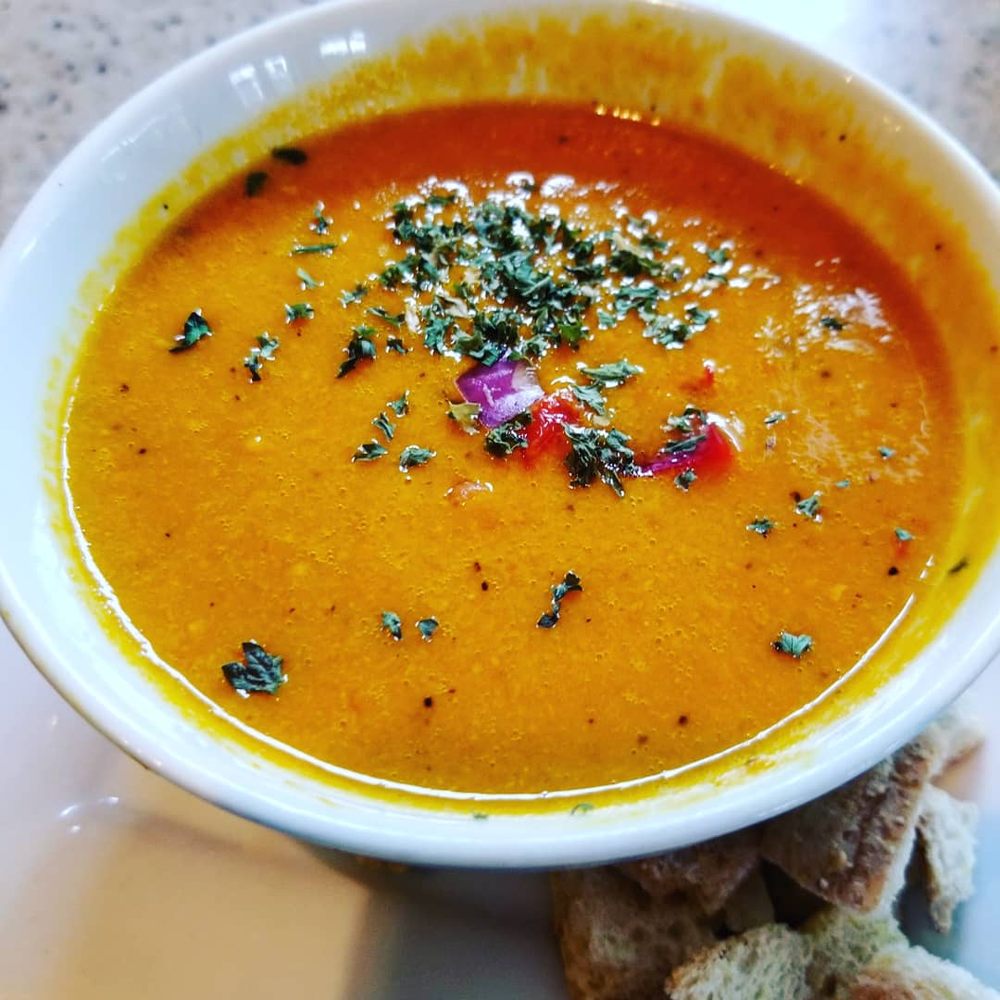 I also tried the soup of the day which was a carrot ginger. I personally would have like a touch more ginger to balance out the sweetness of the carrots. But it had nice texture and flavor overall.
Then of course being a truffle lover I went for the White Truffle Pesto Pasta. It was one of the raw options which was comprised of zucchini noodles, a light truffle pesto sauce and fresh onions and red peppers. And topped with a pine nut parmesan and served with a house salad. The sauce was very light but flavorful.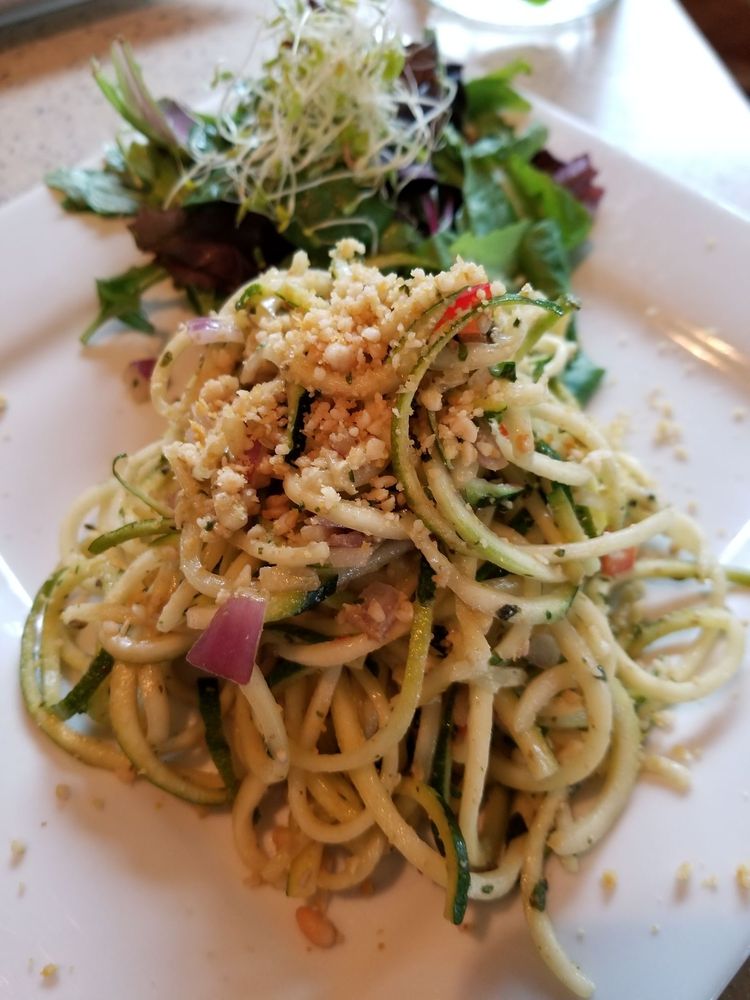 And for dessert me and my lunch companion shared the pecan apple crisp. It was a tasty way to end our meal with the crunch of the nuts, the softness of the apples and the creaminess of the vegan ice cream.