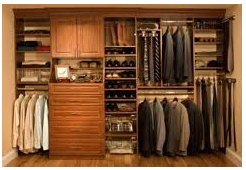 Most men have a closet full of clothing and nothing to wear.  Why?  Because they purchase spontaneously and out of context, with no overall plan or design in mind.  J.T. Vinson Clothiers maximizes the benefit of fine clothing because:
1) Everything is purchased in organized and coordinated groups, and
2) Purchases are made according to a pre-determined delivery schedule.
J.T. Vinson Clothiers offers the greatest value for wardrobe dollars invested, and a free consultation service second to none. The shops maintain strict quality control in their manufacturing facilities and J.T. Vinson offers a satisfaction guarantee.  If you are not completely satisfied with the fit of your custom garment, they can will alter, or remake it at no additional charge.