Daily's Place hosted a concert that included Styx, REO Speedwagon, and Don Felder, lead guitarist from 70s band "The Eagles". Each band can, at a point in time, lay claim to being the most popular rock band in the world.
Styx was the first band to release four consecutive Triple-Platinum albums. "The Grand Illusion" (1977), "Pieces of Eight" (1979), and "Paradise Theatre" (1981) all sold 3 million units each.
REO Speedwagon sold millions of albums. Over 40 million to be exact.  With 13 top 40 hits, including the number ones "Keep On Loving You" and "Can't Fight This Feeling". REO Speedwagon remains a very popular live act.
Styx and REO Speedwagon are as advertised. Some of the best bands from the 80s, playing some of the biggest hits in music.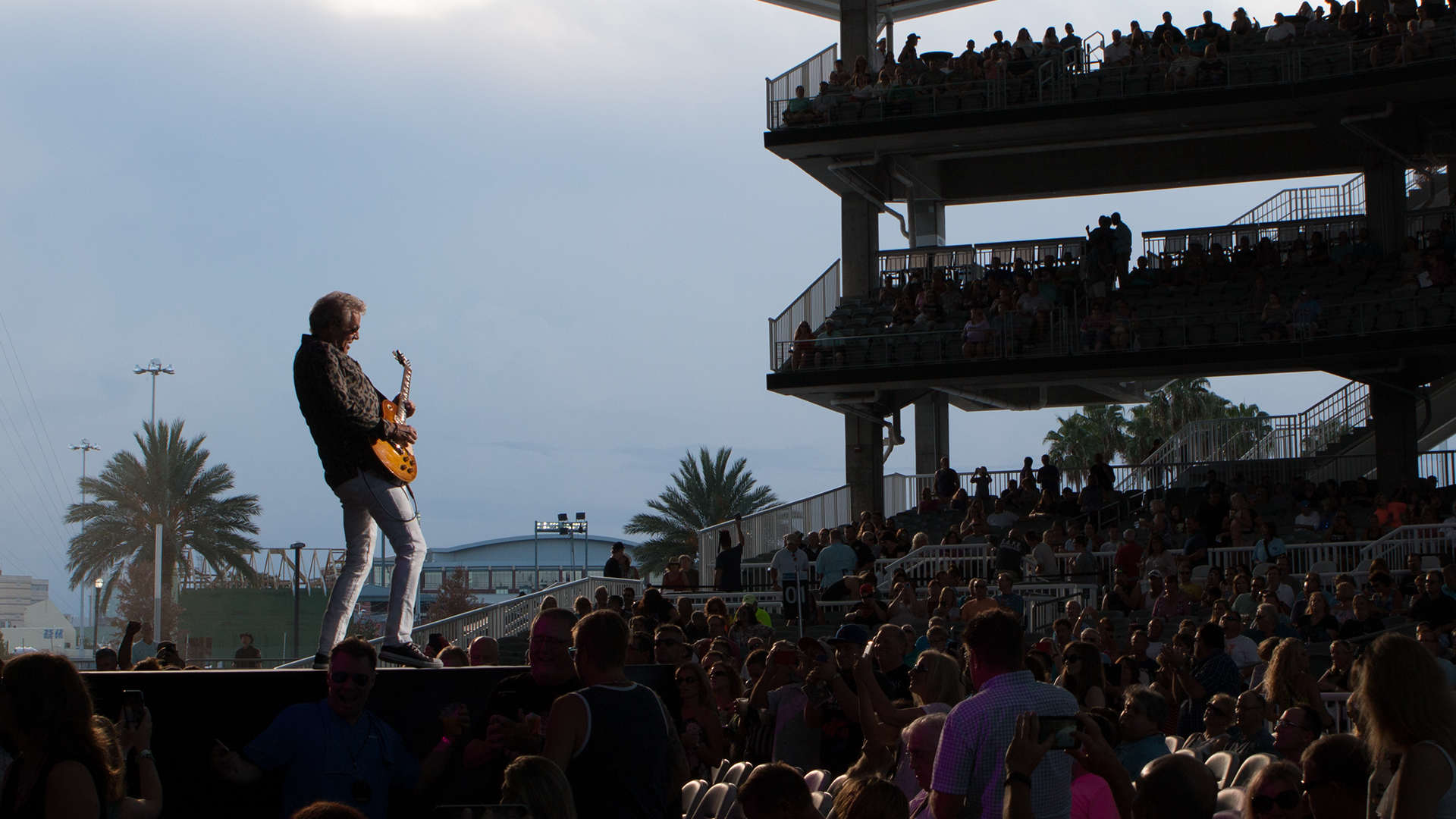 Don Felder, who name might not jump out to younger crowd, was the lead guitarist for The Eagles". "Hotel California", "One of These Nights" and "The Long Run" ring a bell?
This concert tour is highly recommended. If you are a fan of 80s rock, this is one concert you don't want to miss.