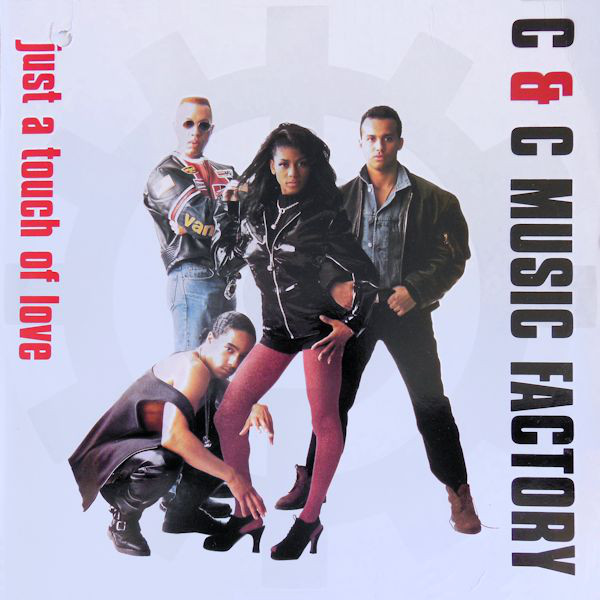 Before forming C+C Music Factory, Robert Clivillés and David Cole released a single, featuring later C+C Music Factory rapper Freedom Williams, called "Get Dumb! (Free Your Body)" as The Crew. The song features a clip of Boyd Jarvis' 1983 song "The Music Got Me". It was sampled without Jarvis' permission, which resulted in a lawsuit against Cole and Clivillés.
In 1989, Clivillés and Cole hired the artists Zelma Davis, Martha Wash and Freedom Williams to vocalize all the tracks for Gonna Make You Sweat, the group's first album.
All four singles from their debut album reached number one on the Billboard Dance/Club Play chart. All four were crossover Pop and R&B hits. The first single, "Gonna Make You Sweat (Everybody Dance Now)," reached number one on the Billboard Hot 100 and R&B Singles chart. The album contained two more top five singles; "Here We Go (Let's Rock & Roll)" reached number three on Billboard's Hot 100 chart, and "Things That Make You Go Hmmm" reached number four.
In 1992, they had another number one Dance/Club play hit with the song "Keep It Comin (Dance Till You Can't Dance No More);" with emcee Q-Unique and lead and background vocalist Deborah Cooper, recorded for the soundtrack and opening cheerleading routine from the movie Buffy the Vampire Slayer.
You can see the band play live on Saturday, June 16 at the St. Augustine Amphitheater
https://www.bandsintown.com/e/1006927432-cc-music-factory-at-st-augustine-amphitheatre?came_from=257