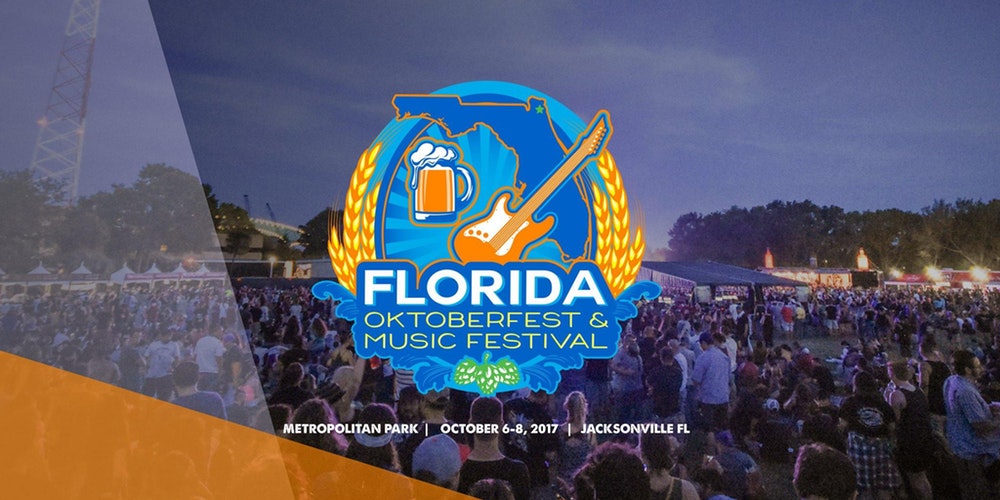 Florida Oktoberfest and Music Festival
October 6-8 at Metropolitan Park
Florida Oktoberfest and Music Festival will bring national acts to Jacksonville's Metropolitan Park stage this fall. For three days the park will be packed full of live music, beer tasting, and games and crafts for all ages. There will also be a 100 ft. Ferris wheel and German themed food trucks.
The festival lineup includes a blend of rock, alternative and country music acts. Some of the headliners include Citizen Cope, Neon Trees, The Expendables, and Dustin Lynch.
"The Florida Oktoberfest & Music Festival will generate a lot of excitement and showcase Jacksonville as a destination for entertainment," said President of 904 Happy Hour Charles Wagoner. "Events like this have a major impact on tourism and the local economy."
A three day general admission pass starts at $60.00. Single day admission passes are also available. The festival is rain or shine; kids 12 and under are free to attend.

An Evening with The Avett Brothers
October 21 at St. Augustine Amphitheater
Americana group The Avett Brothers will return to Northeast Florida for an evening performance at the St. Augustine Amphitheater. A blend of bluegrass, folk, indie and ragtime music, the group has both experimented and evolved throughout their 17 year career. Their sound is unique because they use a variety of instruments such as the kazoo, cello, tambourine and banjo.
The band is made up of two brothers, Scott Avett and Seth Avett, who hail from Mount Pleasant, North Carolina and perform lead vocals, banjo and guitar. Other members include Bob Crawford and Joe Kwon, and touring members Mike Marsh and Tania Elizabeth.
The Avett Brothers have worked alongside renowned music producer Rick Rubin. They have also been nominated for 3 Grammy Awards, including two in 2017 following the release of their newest album True Sadness.
Some tracks to get you caught up on their 17 year career include "Ain't No Man", "I and Love And You" and "Kind of in Love".