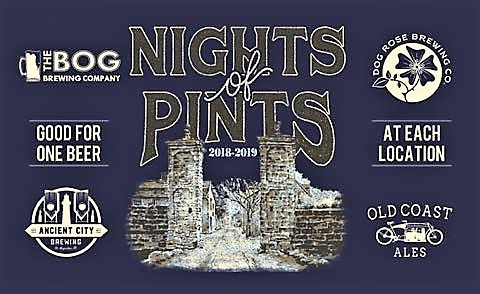 Twinkling lights and local beers! St. Augustine's four breweries once again host the popular "Nights of Pints," beginning Friday, November 16. The event coincides with the city's annual Nights of Lights holiday display. Participation in Nights of Pints is easy and fun: just purchase your official Nights of Pints event shirt (cost: $30) at any of the four St. Augustine breweries, and get your passport punchcard good for a beer at each brewery. Walk around, gaze at the lights, and be ready for a beer! Start your holiday season with Nights of Pints launch parties at each brewery at 7pm on Friday night. This year, the breweries collaborated with each other to brew special event beers. One collaboration brew will be available at each:
Bog Brewing: Russian Imperial Stout, brewed with Ancient City Brewing;
Old Coast Ales: Belgian Dubbel, brewed with Dog Rose Brewing;
Ancient City Downtown Taproom: Belgian Dubbel Christmas Abbey Ale brewed with Old Coast Ales; and
Dog Rose Brewing: unidentified collaboration with Bog Brewing (as of press time).
Yes, if you want each of the four collaboration beers, you must go to each brewery! The breweries will also offer their own house beers.
This year, the Nights of Pints also has a charitable component, as the event benefits Keepers of the Coast, a local organization dedicated to preserving the coastal areas. Organizers agreed on the "importance of protecting the natural beauty we get to live in here in Florida," said Steve Mendoza, owner and head brewer at Bog Brewing, which drove the decision to partner with the group. Keepers of the Coast will be onsite at each brewery's individual launch party on Friday night, November 16.
Last year's inaugural Nights of Pints turned out to be a concept that proved highly successful.  "We thought it was a neat idea, but we were a little surprised by the overall response, not only from our locals but, visiting craft beer drinkers," explained Steve. "Almost as soon as it was over, we had people asking whether we were going to do it again."
This year, "there has already been a lot of excitement" about Nights of Pints, added Matt Hooker, co-owner of Old Coast Ales, as the breweries have seen people wearing last year's shirts in anticipation of Nights of Pints Year Two. That excitement doesn't stop with the beer geeks, either. Old Coast Ales brewed its first commercial Belgian Dubbel for the event. To say that OCA is "looking forward" to tapping the new brew for the public is an understatement, as Matt tried to contain his enthusiasm.
When asked what the breweries learned from last year, Bog Brewing's Mendoza pointed out "the most interesting thing we all noticed was how appreciative [everyone] was that each brewery could work together to make a fun event." He added, "there is so much communication, planning and hard work that goes into making this event work; it was great to see customers enjoy it."
The event shirt sports a new design in 2018. That, too, was a collaborative effort, as the breweries discussed making the shirt with "images that are iconic to St. Augustine," explained Steve. Bog Brewing co-owner John France designed the shirt graphics, with assistance from Chris Clark at Skinny Lizard T-Shirt Printers. The brewers intend to change the t-shirt design each year, said Steve. (Sounds like Nights of Pints will be back in 2019!)
Although the Nights of Pints begins on Friday night, November 16, with launch parties at each brewery at 7pm, the city's official Nights of Lights –now in its 25th year — gets underway with Light-Up Nite on Saturday, November 17, with a performance by Showtime USA at the front of the Lightner Museum at 4pm. Beginning at 5:30pm on Saturday, the All Star Orchestra brings its swing and big band sounds to the gazebo at the Plaza de la Constitucion. The countdown begins and the lights switch on at 6:30pm. This year, the spectacle of lights will stay on through Sunday, February 3, 2019.
Put on your Santa hat, get your Nights of Pints shirt, and get set to ooh-and-ahh your way around downtown St. Augustine. Lighten up! It's Nights of Pints and Nights of Lights!
The breweries: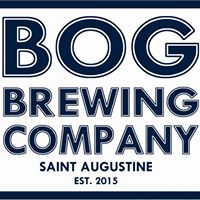 Bog Brewing Company, 218 West King Street, is located just to the west of downtown St. Augustine across US 1. The neighborhood-style tap room offers inside seating and an outdoor picnic area.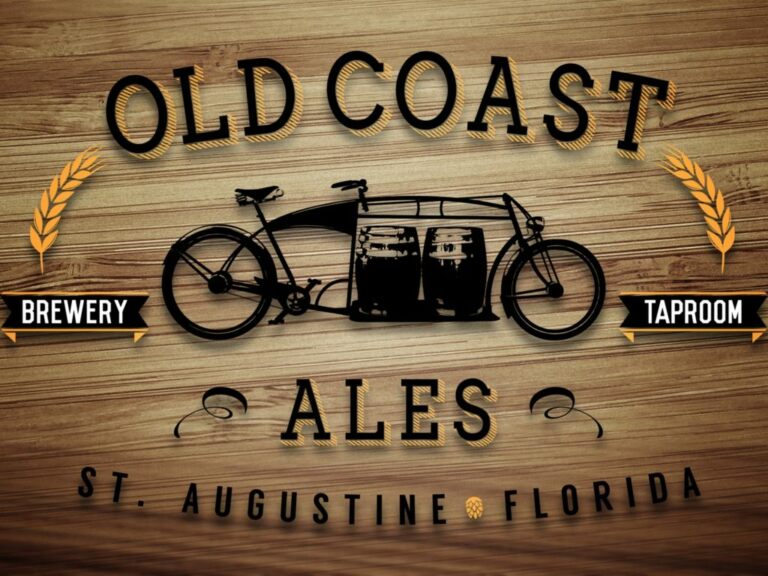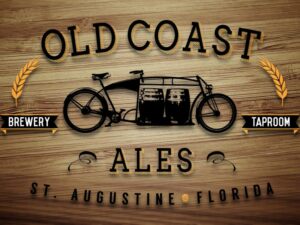 Old Coast Ales is located over the Bridge of Lions, at 300 Anastasia Blvd. The tap room features an outdoor patio overlooking "The Boulevard," with a bar and activities inside.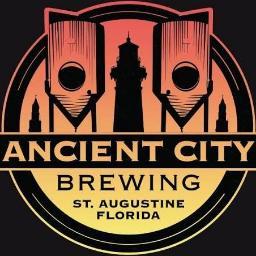 Ancient City Brewing has two locations, a downtown tap room at 18 Cathedral Place, across from the Plaza, and a production brewhouse and tap room on Agricultural Center Drive, west of I-95.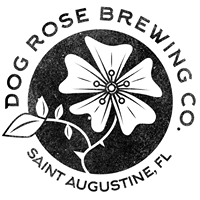 Dog Rose Brewing, 77 Bridge St., is located in the Lincolnville neighborhood, just off the downtown and behind the Lightner Museum. It recently celebrated its First Anniversary in October. The large, open venue offers dartboards and shuffleboard tables.  The Nights of Pints launch party at Dog Rose Brewing on November 16 includes music by Paco Lipps, and Funkadelic Food Truck on site.
See you around Nights of Pints and Nights of Lights!
Cheers! Happy Holidays!
Linda Johnson, Certified Cicerone®
(adapted from original publication on http://www.brewnymph.com)
Graphic provided by St. Augustine Breweries
Linda Johnson is a BUZZ Contributing Writer (beer!) and founder of the beer and travel website, BrewNymph.com, covering all things Florida beer from news to events. She is the first female Level 2 Certified Cicerone® in the Jax area (since 2015), one of seven in the metro area, and the only Level 2-certified independent beer writer in the state.