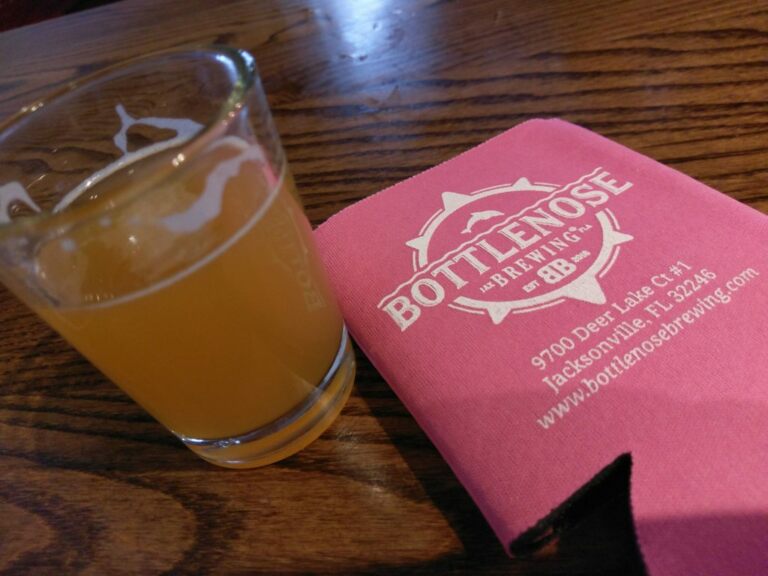 Hey, Jacksonville! It's time for the Draft, and, yes, that means draft beer, too! Take a look at some of these craft beer events happening around town this weekend. This draft board is loaded with top prospects. You're on the clock:
Thursday, Round 1: New tappings at Veterans United Craft Brewery, Engine 15 Brewing, Green Room Brewing, Main & Six Brewing, Bold City Downtown, Amelia Island Brewing/The Amelia Tavern. Hyperion Brewing holds an Asian-themed Beer Dinner tonight. Draft Day watch party specials at Wicked Barley Brewing, Brewz Atlantic Beach, and Crooked Rooster Brewery in Macclenny. It's also the monthly Dawgz for Dogs charity nite at Brewz N Dawgz in St. Augustine. Brewz Bartram Park holds a Belgium beer night to benefit Make-A-Wish. If you're looking for those hard-to-find beers KBS or Dogfish Head 120, Tap Garden at V Pizza Mandarin has 'em tonite. Bearded Buffalo Riverside hosts Dining Out for Life.
Friday, Rounds 2-3: If you didn't get tickets to Welcome to Rockville, there's plenty of things going on: Brewery Night with JDub's Brewing at Really Good Beer Stop. The Bold City Brigade hosts a Draft Party at Main & Six Brewing. Hyperion Brewing hosts Jasmyn & Strides for Pride Benefit. Another new tapping at Bold City Downtown: Sake/Beer Hybrid on Nitro.
Saturday's Rounds: Some quality draft selections right here: Join Bottlenose Brewing for its one-year anniversary party, with a roster-full of new beer tappings. Wicked Barley launches its new mead aged in Manifest Distilling rye barrels. Kanine Social invites the public to a tour of its under-construction venue, followed by an after-party at Main & Six Brewing. Atlantic Beach Brewing hosts an Asian-themed Beer Dinner. Brewz Atlantic Beach taps Dogfish Head 120. Really Good Beer Stop taps Funky Buddha's No Crusts.
Sunday Round-up: If you're around St. Augustine, head to the Taste of St. Augustine foodie event. Brewz Atlantic Beach taps Funky Buddha No Crusts. Brewz Bartram Park hosts a Crock Pot Cook-off.
For these and additional local craft beer events at breweries and craft beer bars, add brewnymph.com to your roster!
Cheers to the weekend! Your picks are in!
Linda Johnson, Certified Cicerone®
(cover photo by Linda Johnson)
Linda Johnson is a BUZZ Contributing Writer (beer!) and founder of the beer and travel website, BrewNymph.com, covering all things Florida beer from news to events. She is the first female Level 2 Certified Cicerone® in the Jax area (since 2015), one of seven in the metro area, and the only Level 2-certified independent beer writer in the state.