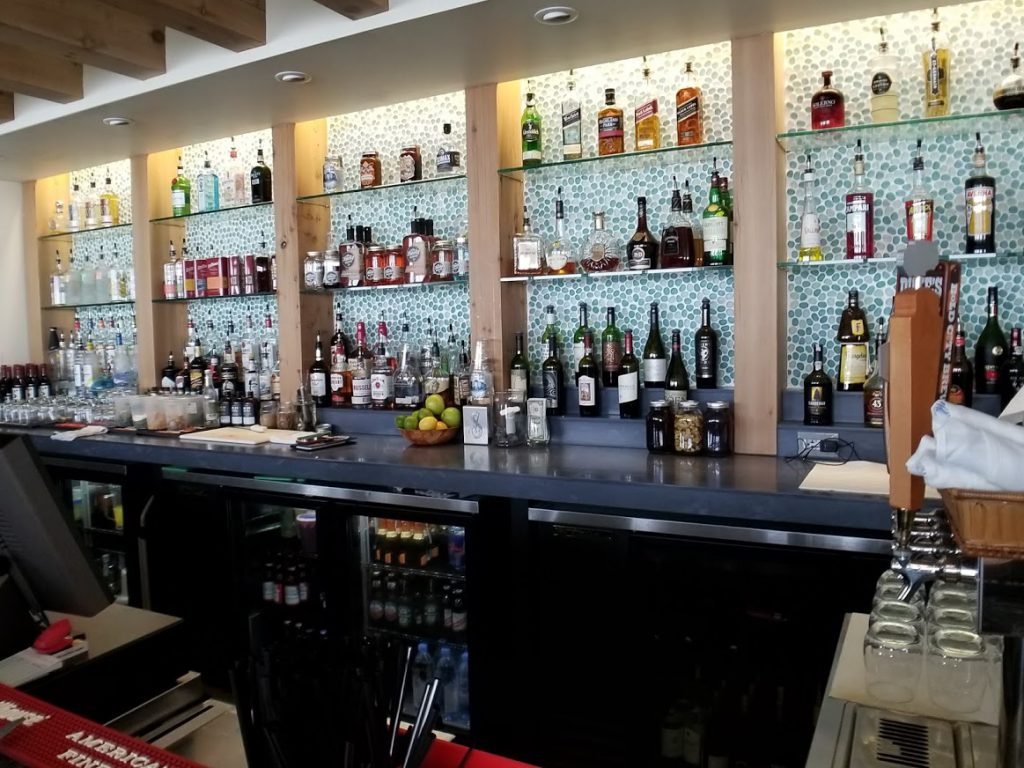 Written by Anna Heise @annaeatzjax
Chef Kenny Gilbert has opened a new restaurant bar in Jacksonville Beach Gilbert's Southern Kitchen and Bar. Three floors plus an outside bar.  So it was only logical to me that a beach trip was in order, not only to gather information for my article but sit and chat with my friend about his latest undertaking.
Tell us about your Bar/Restaurant name?
Gilbert's Southern Kitchen + Bar
What is unique about your bar area?
We feature Moonshine & Bourbon/Whiskey Cocktails in Gilbert's Southern Kitchen and Bar, Gilbert's Hot Chicken, Fish and Shrimp, Seachaser's Lounge and, the soon to be open, Gilbert's Beach BBQ. There are four unique bar/restaurant spaces within the building. You can spend an evening with us and experience it all.
When is Happy Hour? Tuesday –
Sunday 4 pm to 7 pm, which includes half off all of our specialty cocktails, draft beers, and house wines.
What kind of weekly drink specials do you offer?
Sunday's we feature Hand Crafted White and Red Sangrias that are bottomless for $10 as well as Gilbert's Bloody Mary with uses Sugarlands Rye Moonshine
Do you serve any craft cocktails?
Yes, we have several. We serve a variety of craft cocktails with our focus on moonshine, whiskey, and bourbon-based concoctions. We also have moonshine and whiskey cocktails on tap which is something you can't find many places.
What do you love most about Jacksonville's Beach nightlife?
I love that all ages that come out. Beginner drinkers to more experienced cocktail aficionados.
Do you serve any local liquors or brews?
Yes. Atlantic Beach Brewing Company, Intuition, and Bold City
Do you all have music or any events?
Friday and Saturday nights, 6 pm to 9 pm we have acoustic sounds, Blues, and Bluegrass vibes. 9 pm to Midnight plus we have different bands that rotate playing Blues, Southern Rock, Motown, and Bluegrass.
What compliments do you hear most often from your customers?
How delicious and balanced the cocktails are.
When customers are having a great time at your business what are they doing?
Eating and Drinking while reminiscing.
Busiest night of the week?
Saturday
What does your staff enjoy the most about working here?
  That there is a new culture, and the new standard is being created within the building. Elevating food and drinks for the beaches community.
What do you want more people to know about your business?
I am passionate about bringing authentic Regional Southern Cuisine and Libations to Jacksonville Beach. My family is from St Augustine, and I am very proud that I can bring some of my Heritage to the area.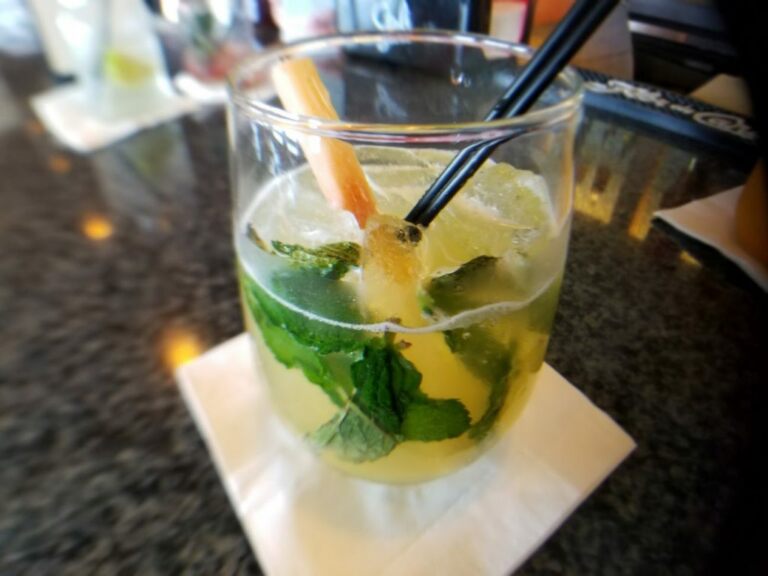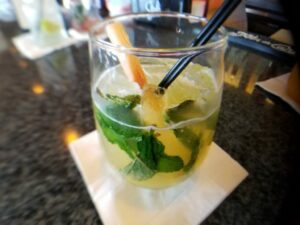 White Wine Glass
2 oz. Stillhouse Peach Tea Moonshine
1 oz. Peach Nectar
1 oz. Lime Juice
1/2 oz. Jalapeno Simple Syrup
1 shaker with a cup of ice
Shake Hard and strain over ice with lots of fresh mint in White Wine Glass.Garnish with Sugarcane Stick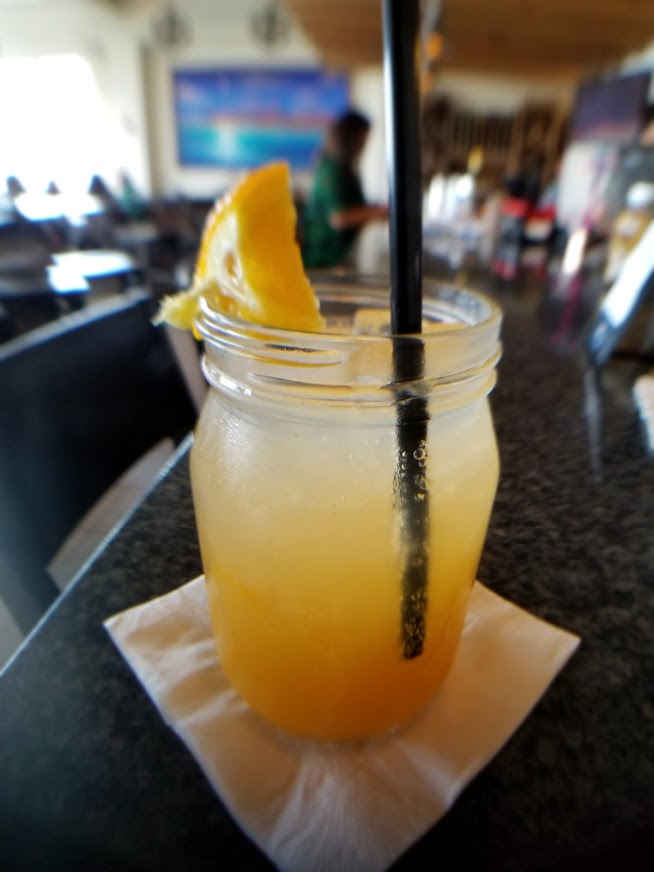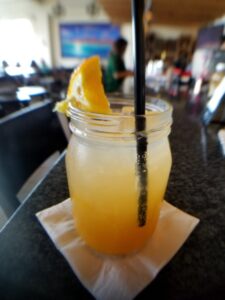 The Ultimate Beast
2oz Ole Smoky Mango Habanero Whiskey
2oz Orange Juice
1oz Simple Syrup
All ingredients are shaken and strained over ice in a mason jar, topped with club soda and an orange wedge garnish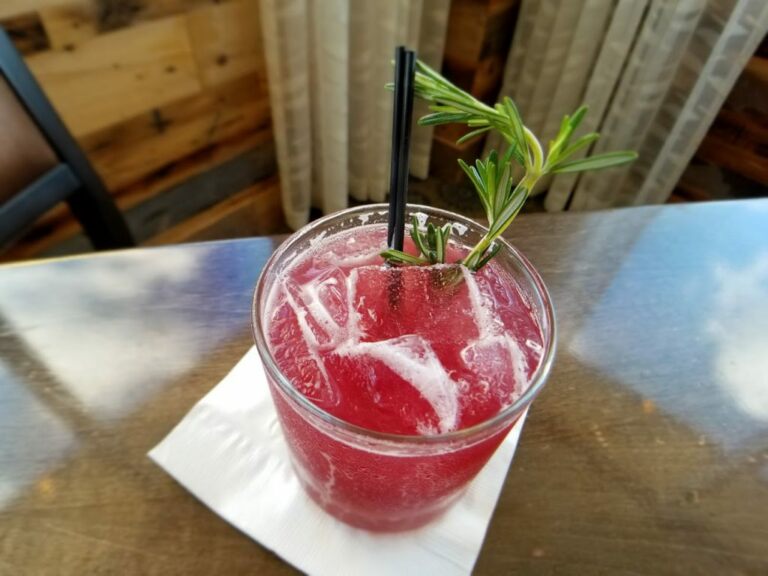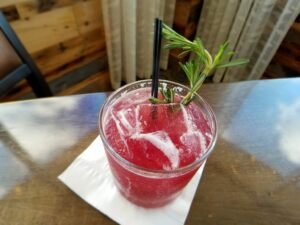 16 oz. Mason Jar
2 oz. Knob Creek Rye Bourbon
1-1/2 oz. Concord Grape Juice
1/2 oz. Rosemary Sage Bitters
1/2 oz. Juniper Simple Syrup
1 oz. Lemon Juice
1 shaker with a cup of ice
Shake hard and strain over fresh ice in Mason Jar.
Garnish with Rosemary Sprig