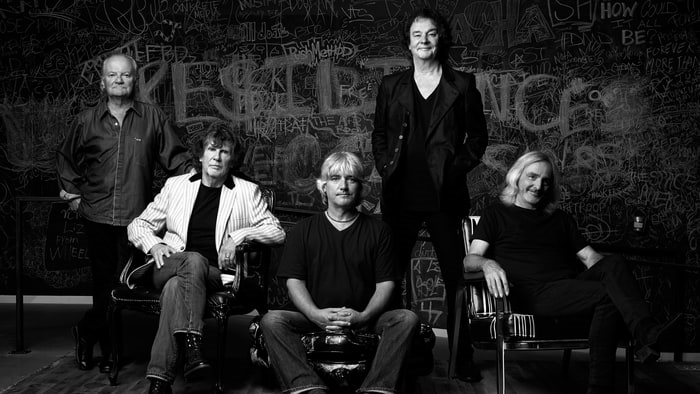 Born and bred in the UK, the Zombies are known for their catchy and very British sound. Their second studio recording Odessey and Oracle was surprise success with the release of "Time of The Season". This is tune can be heard on many a commercial and is a bonafide staple on classic rock stations.
It has been fifty years since the release of Odessey and Oracle. In celebration, the four surviving members of the band have embarked on a North American tour. The tour has them everywhere from Jamaica to the Jacksonville area. The reunion has been well received and audiences cannot get enough of the songs that take you back in time. The Zombies continue to be one of the few British acts that not only crossed over past Atlantic Ocean but, achieved world-wide success. They are often compared to the Beatles in terms of their mass appeal and musical abilities.
As if timing could not be any better, the band joins Depeche Mode, the Moody Blues, Nina Simone, Rage Against the Machine, Bon Jovi, the Cars, and fellow Brits Radiohead as 2018's nominees for the Rock & Roll Hall of fame. The inductions take place every January in Cleveland, Ohio. Do not miss the Zombies when they take the stage at Ponte Vedra Music Hall on January 20th.