Last month  Black Sheeps, award-winning pastry chef Rebecca Reed presented us with a new dessert menu; and happy me was in attendance to indulge in an impressive array of goodness. This week  Executive Chef Waylon Rivers and his talented team treated us to some of the new dishes now available on their lunch menu; one has to appreciate they chose to start with dessert first; I agree with the approach.
The new items are indeed suited to the steamy Florida weather; some hit us with a bit of nostalgia depending on where you grew up. The one thing they all had in common, each one was a welcome, tasty and imaginative addition to the already well crafted menu.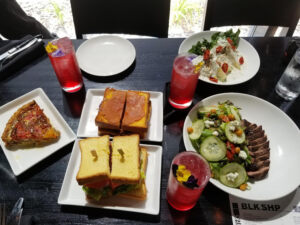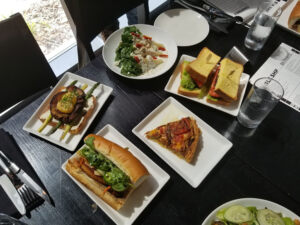 Let's take a look of some of these in depth:
Starting with the ever-popular Little Gem Wedge, a perfect choice on a hot summer day. Little Gem is like a tiny version of Romaine, with a crisp, crunchy texture and a sweet flavor, generously dressed in Point Reyes cheese dressing, and Benton's ham furikake, and heirloom tomatoes.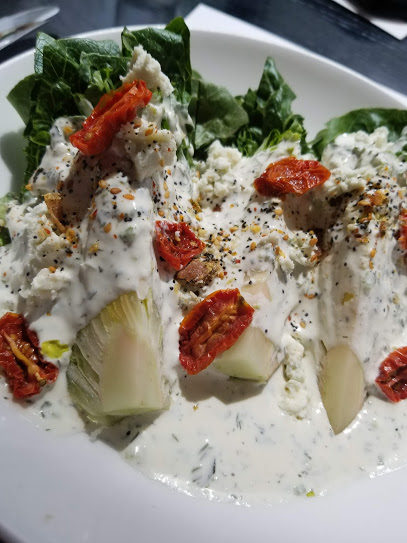 Little Gem
Our next perfect hot weather dish the Heirloom Tomato Pie, jut looking at it brought me back in time,  and I am happy to report once I took the first bite I stayed there savoring the memory. The cornmeal crust crisp and light was an excellent vessel to hold the tomatoes, parmesan cheese, with Duke's mayo and the fresh herb mixture.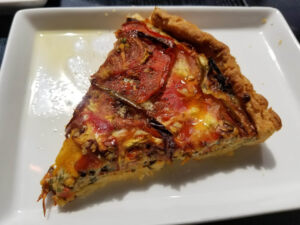 Heirloom Pie
Minus the white bread, the BLT is the perfect summer treat. Served on Brioche slices, the Beefsteak tomatoes were, well very tomatoey it was delightful. Accompanied by house-smoked bacon,  butter lettuce and smoked Duke's mayo.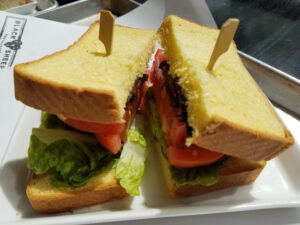 BLT
The last of the childhood memory offerings for many of us may have been the most fun.  Grilled Bologna and Cheese, this strangely appealing sandwich was generously filled with house-made bologna, slices of cheese and then grilled with cheese on the outside. It was grand, and I will certainly recommend it for the nostalgia factor.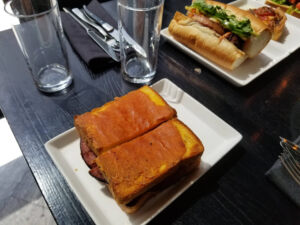 Bologna
If you're in a veggie state of mind, I would point you to the Mushroom Toast, made with seasonal mushrooms and vegetables topped with two sous vide egg yolks on brioche toast with herbed Li'l Moo cheese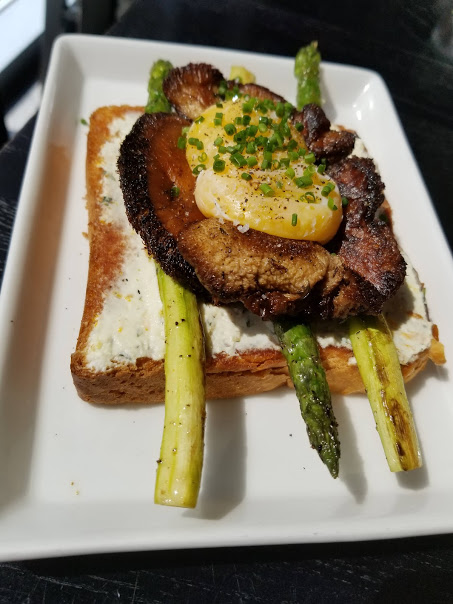 Mushroom Toast
My friends and I are always impressed with the talent housed under one roof at Black Sheep,  and that includes front of house as well as back of house.
I encourage you to do some taste testing on your own,  be strong start with dessert first!