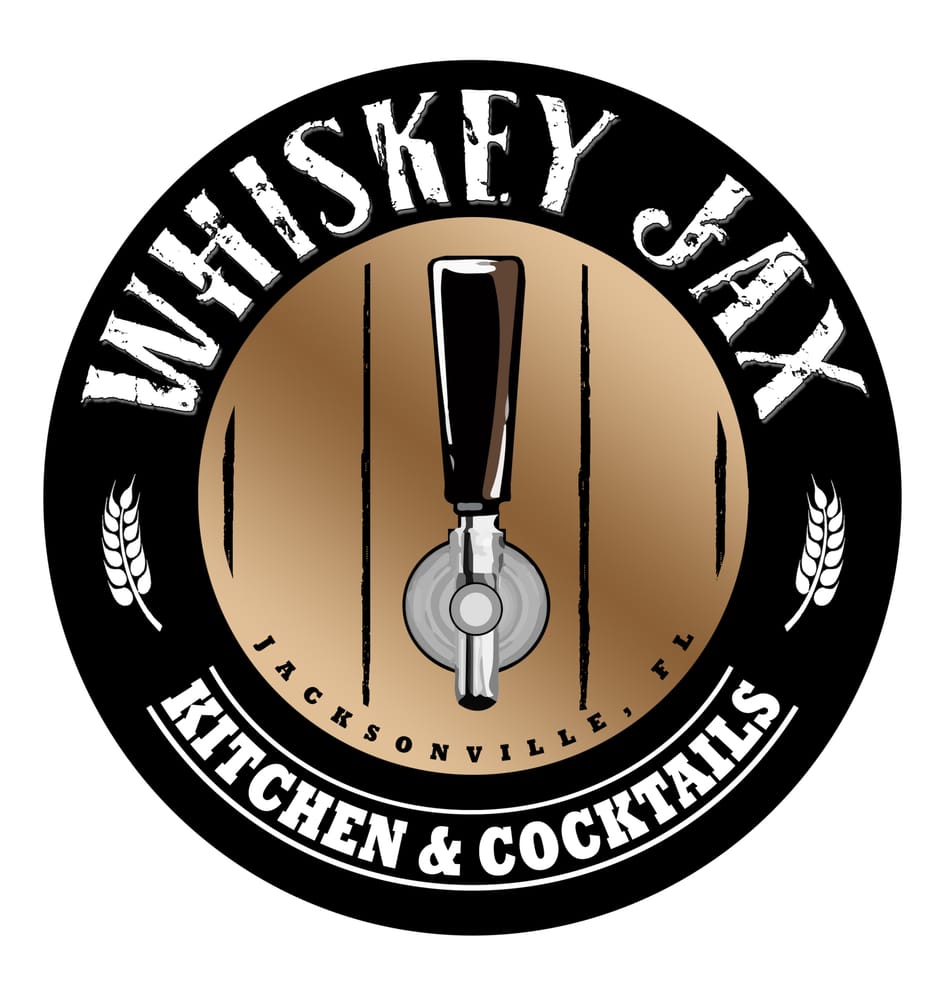 If you're a Bourbon lover a visit to Whiskey Jax Restaurant and Bar is a must; with two locations it's not very difficult to do.  I chose the beach location to talk with Kaitlyn Echeverria a very talented and knowledgeable mixologist.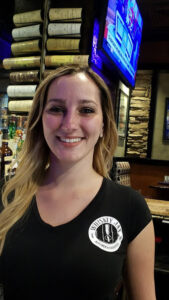 What is unique about your bar area?
Our selection of whiskeys, we have a great whiskey list.  Many items are difficult to find.  We had brands such as Pappy's, and Blanton which is quite limited now and numerous other limited releases.
When is Happy Hour?
Happy Hour is Monday through Friday, from 4 to 7.  That includes $1 off all draft beers, $4 house wines, $4 well drinks and $5 call drinks.
What kind of weekly drink specials do you all offer?
Yes, we do, Meat Loaf Monday, with draft Bud lite, Taco Tuesday, $3 Tacos, house Margaritas, Corona and Corona lite bottles. Wings, Whiskey and Wine Wednesday, $4 Whiskey a selection of whiskey and for the ladies all you can drink house wine from 7 to 11 for $12, Thursday will be a burger and a beer for $10, and Seafood Friday is our Seafood Platter for $15.90. To round out the weekend, Saturday and Sunday are bottomless Mimosa from 10 to 2, and $5 Tito's
Tell us about your bestselling drink.  
It would have to be the Old Fashioned
Do you serve any local liquors or brews?
Yes, we have 24 draft beers and have a rotating selection of the local brews.
We also carry Manifest Gin,
Do you offer music or any events?
Yes we have a great music venue, on Monday we have Trivia and Poker, Tuesday night is blues night, we do something once a month on Wednesday, but it varies what type of music; and there is always live music Thursday, Friday, and Saturday. We also have open mike every other Sunday.
What compliments do you hear most often from your customers?
The difference in our menu, people, believe because we have TV's we are a sports bar, but we are not.  Our menu is very diverse plus we have signature dishes from our chef, And we have a robust selection of craft cocktails.
When customers are having a perfect time in your business what are they doing?
A mixture of everything, I feel everyone here can make small talk with the person sitting next to them. It's a great crowd, we have our regulars, and with the hotel next door the visitors can just walk over and join in the fun.
Your busiest night of the week?  
Tuesdays are always awesome, it's Blues night, and it brings in a great crowd, and Friday and Saturday are still busy.
What does your staff enjoy the most about working here?  
The flexibility we have, being able to work with the owners and get to know them; it makes everything run smoother when it's a family environment.
What do you want more people to know about your business?  
That Whiskey Jax is not just whiskey or a sports bar. We do have excellent food, a vast selection of liquors and beers draft and bottle. I believe we are unique.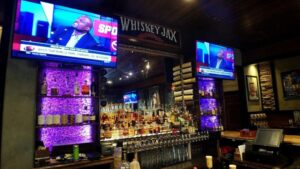 Recipe:
Gingers Larceny
1 ½ oz Larceny Bourbon
½ Domaine de Canton
Splash of fresh lemon juice
Splash of Ginger Ale
Garnish with a new lemon twist and a sprig of mint.
Stir and enjoy