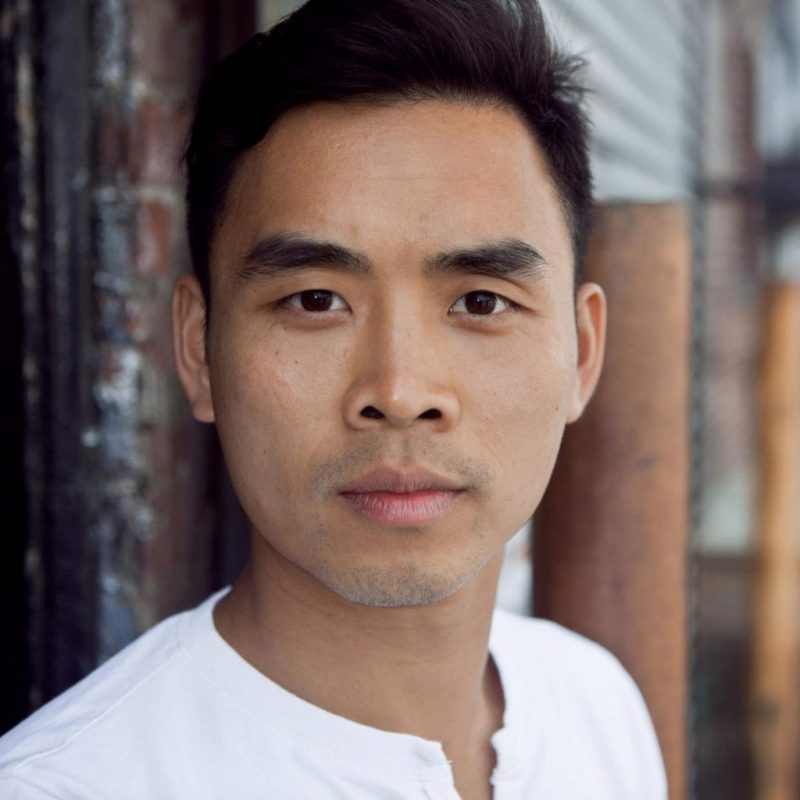 Finally, Jacksonville has a legit Dim Sum Restaurant, TIMWAH Dim Sum Restaurant.  My friends and I  spend so much time eating there I needed to know the story of Chef/Owner Guorong Fan, when I asked for an interview, we sat together, shared a meal and tea, to say I was delighted would be an understatement.
 Where did you grow up?
I grew up in New York City mainly.  My family immigrated to the U.S. when I was nine, so I have been here for about twenty years.
What did you want to be when you were growing up?
Right before I left China when I was nine, and knew I was coming to America, my mom taught me how to cook. I did ask why my older brother was not shown as well, my mother told me "he is not going to cook, you're not going to cook then none of you guys will eat because I am not going to cook." So I started cooking.
Is there a food or smell that instantly transports you back to your childhood?
That's a tough question, a lot of food does.  I would say Chinese style BBQ Pork because it has a big flavor of five spice.  That smell always brings it back.
What is your favorite food memory?
When I was about six or seven, I remember going to the bazaar to buy food. My mom gave me twenty dollars, and I went by myself to buy food for the family. I bought vegetables and chicken wings.  It's a great memory.
When did you know you wanted to become a chef?
I have always wanted to cook for a living even as a little kid. But I have to add when I got to America and got into high school and college I just wanted to work in finance and fashion, and cooking just became something on the side, then it slowly came back to me after I had done some fashion.
Did you have any vivid or memorable food experiences that impacted you as a child or young chef?
I was in my grandmothers' kitchen, I remember being seven or eight and was not tall enough to stand at the sink to wash rice, and have a vivid memory of my mom putting a stepstool on the floor for me.( Chef shows me a picture of an old wood-burning stove with space for the wok.)
What inspires you? What is your philosophy when it comes to food and your restaurant?
At first, I was unsure of what I wanted to cook, but tried to learn as much as possible cooking in other restaurants.  As I looked around, then I thought about Dim Sum which as lots of components and techniques, plus ways to cook the Dim Sum itself. What was my turning point when I returned to New York City and worked at Tim Ho Wan a Michelin Star Dim Sum restaurant. I had no idea Dim Sum could get to that level, and working with the masters from Hong Kong taught me a lot and gave me so much inspiration.
 What is Your Favorite ingredient to work with?
I would have to say eggs; they are very versatile and easy to cook with.
What do you think is the most challenging ingredient to work with?
Eggs too, for instance, to make the egg tart (chef goes to fetch a tart) to make it smooth and silky it has to have perfect timing, so if it's twenty seconds less or more, it bubbles up and breaks, or is runny.
Are there any foods you just don't like?
I don't spend much time thinking about that, but I would say Bitter Melon.
What is your favorite kitchen equipment or gadget?
The rolling pin used to roll out all the dumplings.
What was your most embarrassing cooking moment?
There are a lot of awkward moments.  One I do remember while making Sesame Balls; the recipe usually, it calls for a right amount of sugar, so instead of putting sugar, I used salt  when I put it in the fryer it exploded.
What do you most love about your job?
There are many components; I am always learning, improving. I find making the dumplings most rewarding; you get in the flow of going through the steps. It's like running and getting in the zone.
If you weren't cooking, what would you do for a living?
It's difficult to say, what I wanted to do in my twenties is different from now in my thirties.  But as you ask me now I see myself cooking for a long time
The person you would most like to cook for?
There are a lot of people I would like to cook for, but I would have to say, my grandfather
 If you had just one wish, what would it be?
I hope everyone could enjoy a great meal every night. Especially those people who do not have food, my wish would be everyone would be able to eat a meal each day.
Last weekend on earth – what city are you eating in and what is the meal?
I would want to be in Penang Malaysia eating street food Roti with veggie curry.
Do you have any last thoughts or words?
I wish to learn more, to continue on this journey of cooking in general. One of the reasons I wanted to open a restaurant is to connect with people that are in a similar profession, where I can soak up more knowledge.