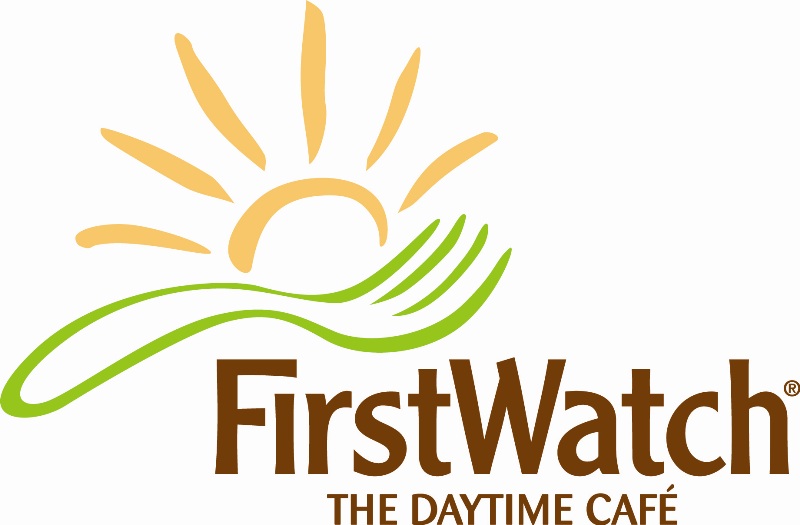 By Anna Eatz Jax
First Watch, a popular meeting spot for breakfast and lunch recently launched a new store in the Brooklyn area of Riverside. Not only can you expect the same fresh food and fine service the new location will also be offering  Bottle Cocktails and local beer.  I was invited to check it out and happily accepted. The new location is bright and airy, bustling with energy.  The  Corporate Chef VP of Culinary Strategy  Shane Schabily was in town for the event and for sure I had to snag him for a little chat. This is what he shared.
Tell us about a little bit your yourself?
 I was born and raised in a small town just outside of Tampa, Fl. and have been working in the industry since the age of 14. I worked in all facets of the industry from small, locally owned casual dining spots too high-end hotels and everything in between. After I graduated from Johnson & Wales University, I went on to work at The Ritz-Carlton, South Beach before returning home to the Tampa area to work as Pastry Chef, Catering Chef and eventually Sous Chef of Café Ponte in Clearwater.
From there, I made the jump to the corporate world and worked as the Corporate Chef for Front Burner Brands: The Melting Pot, Burger 2 and GrillSmith, where I assisted in menu development and traveled opening restaurants in Mexico, Canada, and Riyadh to name a few locations.
 Where did you grow up?
 I was born and raised in Dunedin, Fl.  A small town just west of Tampa the area has incredible diversity within only a few square miles: Greek influence in Tarpon Springs, Cuban influence in Ybor City and throughout the Tampa Bay area, traditional Mexican influence in the Clearwater area and, of course, all of the local seafood right at our fingertips. The fact that I was always exposed to such a wide variety of foods when growing up made me appreciate and respect the cultural differences in cuisine and helped me forever to be curious and eager to learn about other cultures.
Why did you decide on a career in the food industry?
 It's what I have always wanted to do since that first job at 14 years old!  I went to "real" college twice and still landed back in the industry; it's what I was made to do!  I like to think my passion and love for the restaurant industry has helped me achieve success over the years. I also attribute much of my success to the people in the restaurant business that have taken me under their wings over the years and shown me if you genuinely love what you do and continue to do it for all the right reasons you will be successful.
How long have you been with First Watch?
I moved on to First Watch Restaurants, Inc. in 2014 and have been working on revamping the existing regular menu and Seasonal Feature menu offerings along with fine-tuning some the already fantastic fresh and healthy menu items.
How are ideas for the dishes developed at First Watch?
We have a great team and are always watching trends, traveling to progressive food cities for inspiration.  The concepts are out there; you just have to know how to make them fit our brand and ensure we can do most of the hard work on the R&D/Purchasing side so that operationally they will work once they get into our four walls.
 In your current position as Corporate Chef VP of Culinary Strategy, what does your day look like?
 It is usually a fair amount of travel, maybe on the road visiting suppliers or growers or opening new locations with test projects; when I am at I home, always keeping an eye on what's coming next!  I also attend great conferences across the country to spend time with my peers and listen to what their issues are, then try and see how we can learn from them.  But ALWAYS keep in mind the next limited time offer and what items we can incorporate into our menus!
Do you have a philosophy when it comes to food and the restaurant?
We have a philosophy of "YOU First!" at First Watch, and that means everyone you talk to everyone you come in contact with, should come before you. That might mean taking care of a customer's special requests or ensuring a team member, cook, server or manager has everything they need to be successful.  It always means putting the team and the brand before your requests!  It's a very humbling but fundamental philosophy, and everyone from our CEO to every team member in the field is expected to live it!   Also, a personal philosophy of mine is to "open your eyes before you open your mouth!!"  I learned this being around great Chefs; you can't think you know everything and be overly cocky in the restaurant business. There is ALWAYS something to learn from the person standing next to you whether they are a Michelin-star Chef or a dishwasher or server, everyone knows a little more about SOMETHING than you!  Take the time to appreciate other people, and you will do great things!
What do you most love about your job?
 Our people and the travel!  While it's tough to be away from home so much, I genuinely enjoy meeting our teams and seeing what they have to offer and answering their questions.  Also, I think it's good for them to see that there is a guy with tattoos and jeans on behind their food. Seeing someone that is just like most of them and seeing someone who understands where they're at in life because I was right there only a few short years ago goes a long way!
The new Jacksonville, Florida restaurant will be the first to include bar service; will this be the new model for First Watch moving forward?
 Hahaha, we will have to see about that! It's a test; we test everything.  You never know what might be if you don't actually try it!  That said, we have very high hopes for this new location, and if it works, you can expect us to build more like it in the future!
Tell us something about yourself people would be surprised to know
I was in the band in high school, a Scottish Highlander band with kilts and bagpipes, the whole deal It was awesome! Even though the football coach couldn't believe I wanted to stay in the group every year, I loved the comradery and the great people I got to know through that program!
What do you do for fun?
Cook at home for my wife and play with my kids!  They are six and three right now and just so much fun, they LOVE food and learning about how things grow and where food comes from, it has become one of the things I love to do the most!  I also grew up on the water, so I always want to be fishing or at the beach and now that Jack & Olive are getting older, they love joining me in these activities!
Where is your favorite place in the world?
In the US, Florida- I'm a Florida boy, born and raised and even though I've been to 42 of the 50 States, Florida still is the best State in my humble opinion!  It has everything you could ever want, and I'm very fortunate to live and raise my family in the place where everyone else goes for vacation!
Outside of the US; Switzerland has to be my favorite, such a beautiful country with such great people!  The food is impressive, the cheeses, the wines, everything!   While there a unique Swiss culture throughout the country; as you move closer to its bordering countries, the food and culture get closer and closer to that of the neighboring country – so the German, French and Italian influence gets stronger as you near the borders, it makes for a unique travel experience!
You're being executed tomorrow, what would be your last meal?
I think that I would have to go full-on fine dining; Seared Foie Gras, French Onion Soup, Dry-aged Ribeye Steak with Bacon/Brussels, probably Crème Brulee for dessert plus a great Cab Franc as a wine choice!