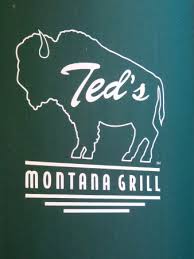 Recently, I had the pleasure of a tasting preview of the new Spring/Summer menu items at Teds Montana Grill. Ted's well known for it Bison Steaks has added items that complement the current menu. Along with the new items Ted's also reintroduced their ever favorite and colossal Fresh Strawberry Short Cake, a not to be missed dessert.
Here are some of the items we sampled, some new and of course some of our regular favorites.
We started with two items; the St Phillips Island Crab Cake with Guacamole and Kale Salad.  The crab fresh and sweet with little filler was nicely browned, seasoned lightly that did not hide the rich flavor of the crab. The second item Grilled Shrimp on Ciabatta Toast served with arugula and lemon vinaigrette. This appetizer may have been my favorite; the shrimp large and plumb with mild grill marking atop the toast was a good choice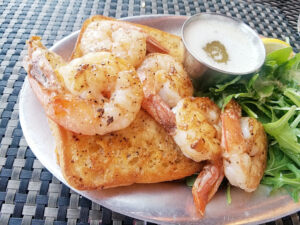 We also taste tested the new Turkey Burger a lighter fare for the non­- beef eater.  It was a full-sized moist and flavorful burger, I was ready for dry, but that was not the case. The burger is served with a peppery arugula salad and the always fresh cut French fries.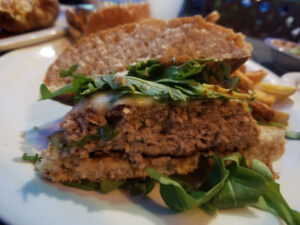 On the entrée side, we opted for one standard favorite a Bison Rib Eye smothered in mushrooms with a loaded baked potato and the new Coffee Rubbed New York Strip. Both steaks were nicely plated with plenty of eye appeal and a taste to match.  I am particularly fond of coffee-rubbed meats; this particular blend did not disappoint.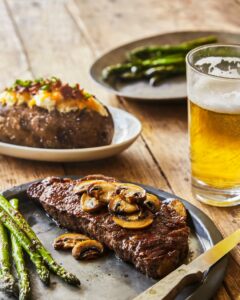 We finish off the meal, by sharing the colossal Strawberry Short Cake. It is listed as a "colossal," and it lives up to the hype.  Freshly baked shortcake filled with two scoops of vanilla ice cream, generous amounts of fresh macerated strawberries and topped with generous amounts of freshly made whipped cream.  The dessert was the perfect finish for another excellent meal at Ted's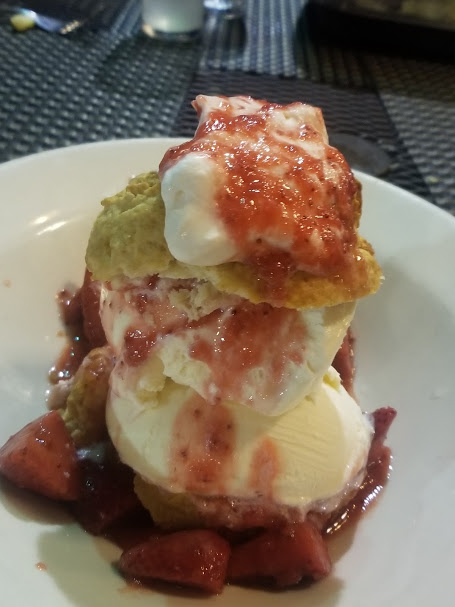 With two locations in Jacksonville, there is no reason not to spend an evening or lunch doing your research on the new items or perhaps like our mix and match. There are no wrong choices here.