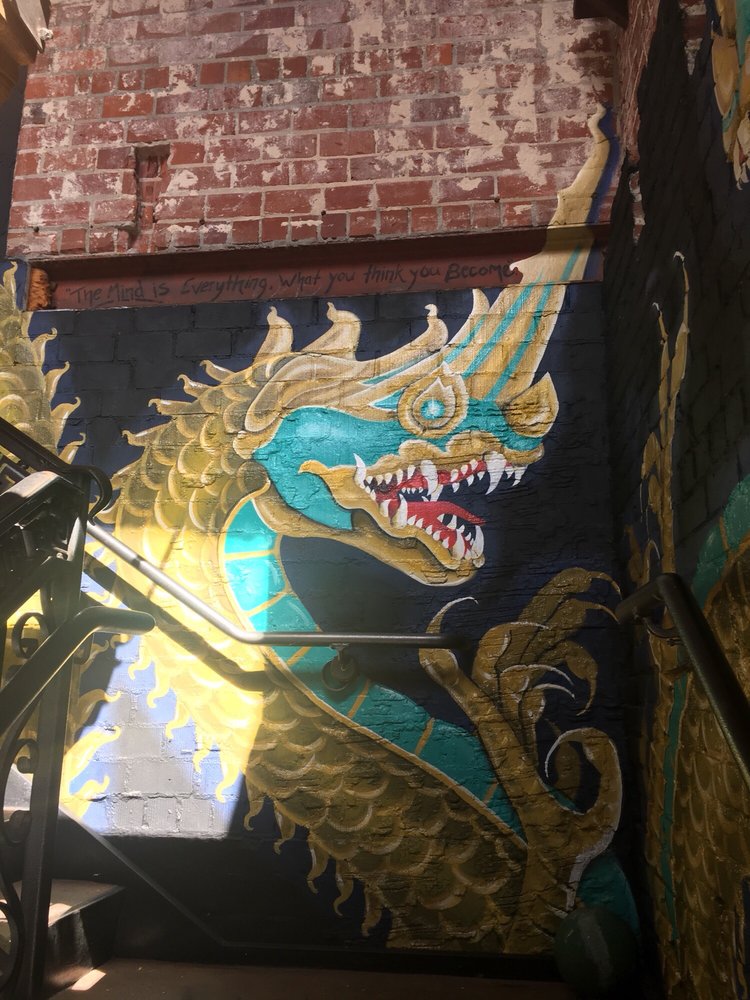 Indochine is one of my favorite downtown restaurants. Once you open the door and start up the staircase, you know something beautiful is waiting at the top. The interior is most relaxing and suited for fine dining. Staff is friendly and knowledgeable, more than happy to answer questions or offer suggestions if you are new to Thai dining, plus it's within walking distance of the TU Arts center for those of us who like pre-show dining and that was us tonight.
Starting with two of our favorite appetizers the fresh Spring Roll, two rolls, containing shrimp, chicken, noodles, fresh greens with mint in a crisp rice paper wrapper served with a sweet dipping sauce. Always fresh and always pleasing.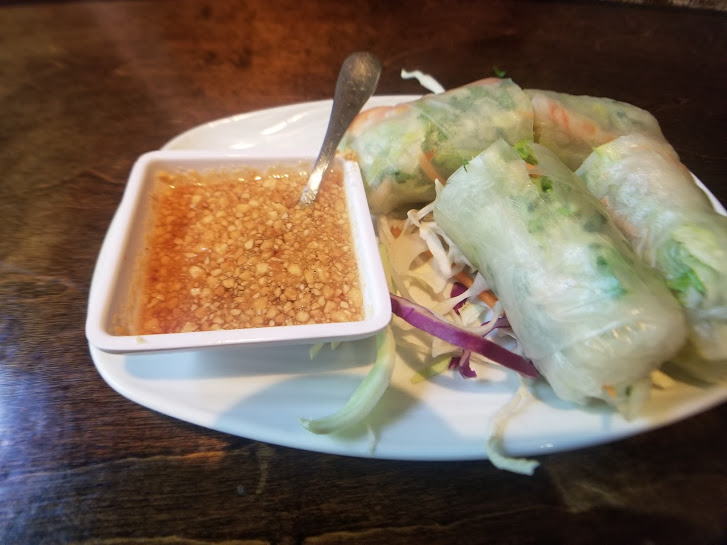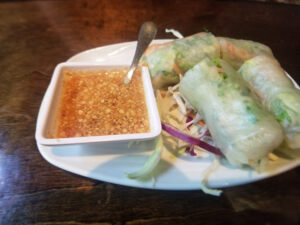 My choice as always a spicy bowl of Tom Ka Gai; with generous amounts of lemongrass chicken, galangal, mushroom, onion and baby corn in a velvety coconut milk broth. I find this the best in town for my taste.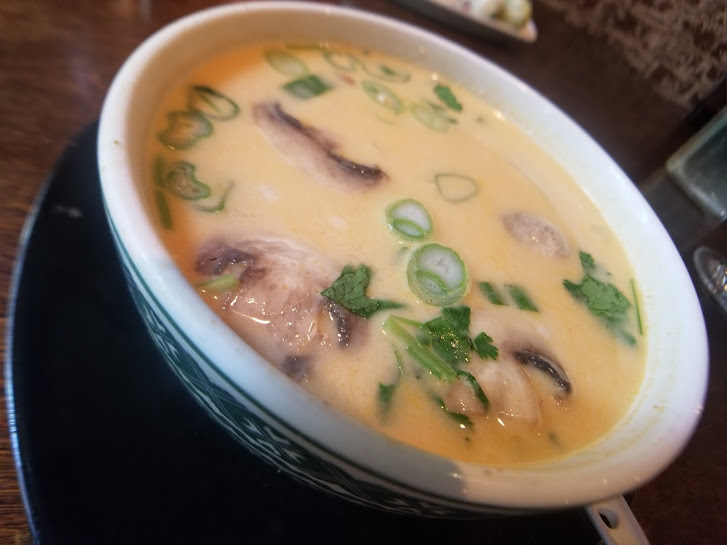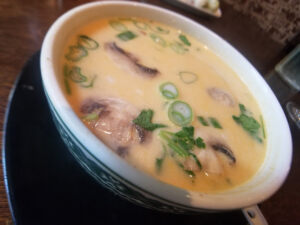 My companion opted for the Sweet Curry Snapper, a traditional Thai dish comprised of an oversized snapper filet, with sweet red curry sauce and pineapple, bamboo shoot, onion and bell pepper. One can always count on stellar presentation when dining at Indochine, this dish lived up to expectation and satisfied on the taste scale as well.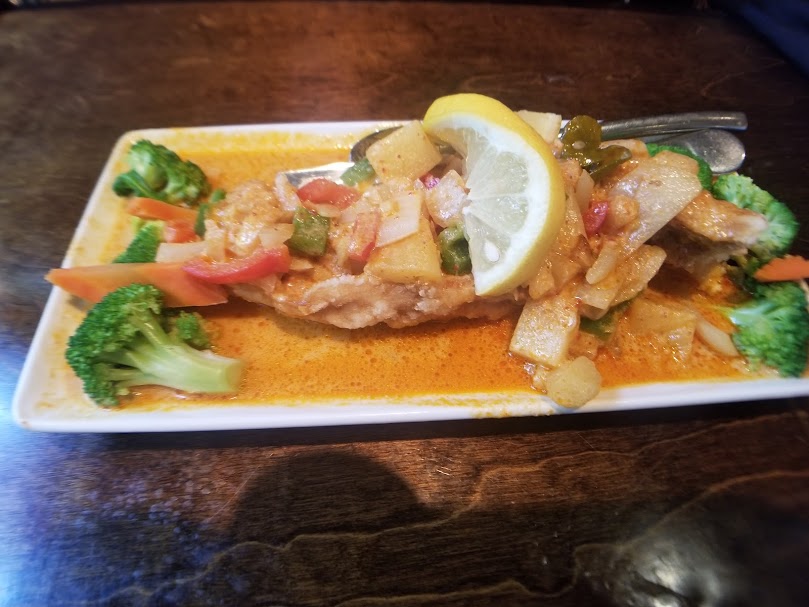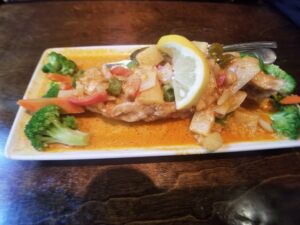 My choice was a new adventure, a vegetable choice the Prah Raam a welcome and exciting dish, al dente steamed broccoli flowers and spinach covered in a crunchy lightly spiced peanut curry. I can almost taste it as I write this post, that's how impressive it was for me.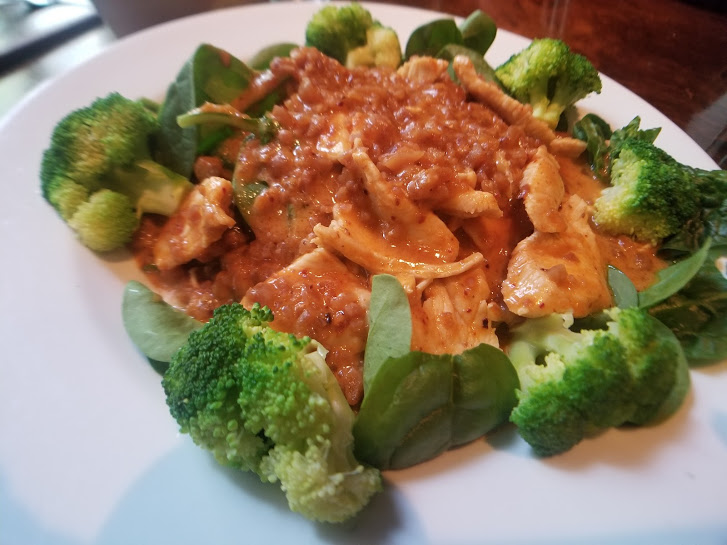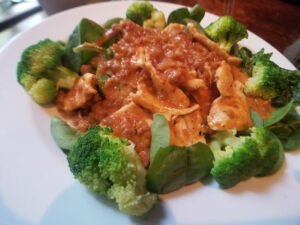 Indochine is a lovely space to dine and service is always prompt and friendly.  Once you dine at Indochine, it's easy to understand why they have been voted one of downtown Jacksonville's favorite dining spots. Great for date night, or pre-theater.