April 7
Disney Junior Dance Party on Tour
Florida Theatre
FloridaTheatre.com
Are you ready to DANCE?!? Disney Junior Dance Party On Tour is an ALL NEW interactive live concert experience. Sing along to Disney Junior's greatest hits with your favorite characters: Mickey and the Roadster Racers, Sofia The First, Puppy Dog Pals, Elena of Avalor, Doc McStuffins, Vampirina, The Lion Guard and more! Preschoolers and their families are invited to get up and dance, play games and join the biggest dance party around!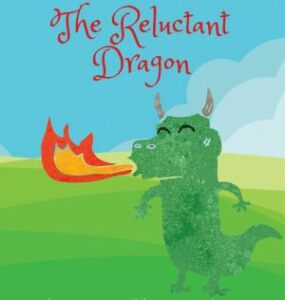 April 10 & 20
The Reluctant Dragon
Alhambra Theatre and Dining
AlhambraJax.com
A tale that teaches us not to judge a book by its cover and to give others a chance. A young boy befriends a misunderstood dragon that everyone he knows is afraid of. Find out how one boy will convince an entire village to change the way they see things, to accept others despite their differences and to see what can happen when we work together to make a difference. Perfect for field trips or family outings, this will be a happy experience children will carry with them for years. This show is recommended for children ages Pre-K – 5th Grade.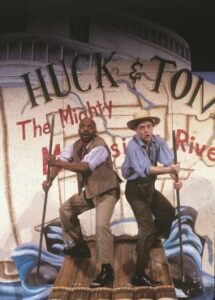 April 12
Huck and Tom
Theatreworks Jax
TheatreWorksJax.com
This musical introduces the audience to Mark Twain's two most beloved books through highlighted scenes to encourage further reading of these American literary classics. Tom Sawyer uses psychology to get others to paint his fence, shows off in Sunday school to get "engaged" to Becky, and meets his best friend Huck in the graveyard to cure warts. Huckleberry Finn finds freedom on the mighty Mississippi with the runaway slave Jim, decides it is more important to follow his conscience than the law and enlists Tom to help Jim escape. Join Huckleberry, Tom, Jim, Becky Thatcher, Aunt Polly, and all the residents and rapscallions of Hannibal, MO as they explore the majestic river that defined their lives, tested their souls, and carried their spirit into the heart of America.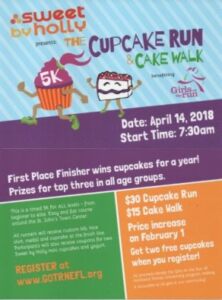 April 14
Cupcake Run & Cake Walk benefiting Girls on the Run
St. John's Town Center
GotRNEFL.org
Sweet by Holly presents The Cupcake 5K and 1 mile Cake Walk fun run benefiting Girls on the Run of Northeast Florida, a non-profit that inspires girls to be joyful, healthy and confident using a fun, experienced-based curriculum that creatively integrates running. All Cupcake Run and Cake Walk participants will receive a cupcake by Sweet by Holly at the finish and vouchers for two more free cupcakes!