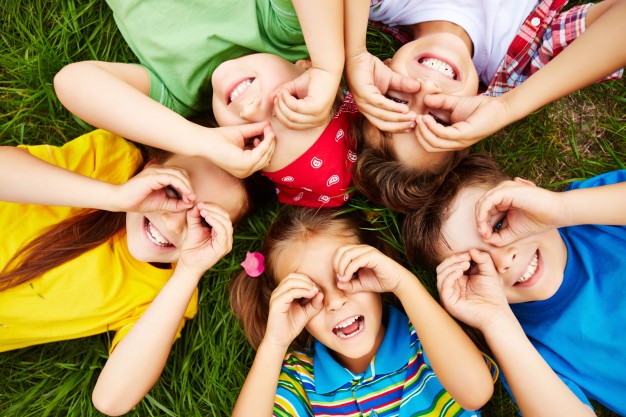 July 3
Movie Express 
Select Regal Theaters
http://www.regmovies.com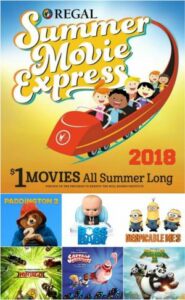 Admission to the Summer Movie Express is only $1. Tickets available for purchase at the box office and all movies in most locations start at 10:00 am. Check with your theatre for exact showtimes.
Participating Theatres in Jacksonville:
Regal Avenues Stadium 20, Regal Beach Boulevard Stadium 18, Regal River City Marketplace Stadium 14.
July 9
Sweet Pete's Factory Tour
Sweet Pete's Candy Factory
http://www.sweetpetescandy.com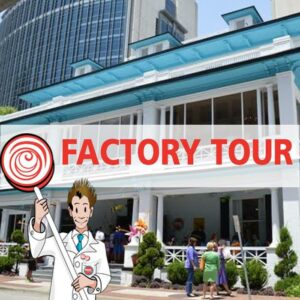 Get the scoop on all things Sweet Pete's! A candy expert leads each tour on a sweet trip through the company's history. Learn about candy, chocolate, our business, and the features of the one-hundred-year-old Sweet Pete's candy mansion. Participants will view our live production facility and go behind the scenes to see our packaging room and caramel wrapping machine.
July 14
Super Grom Surf Fest
Jacksonville Beach Pier
http://www.floridasurfing.org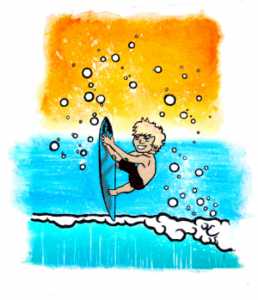 The Florida Surfing Association proudly announces the 11th Annual Super Grom Surf Fest Series coming to Jacksonville Beach on July 14, 2018. The event will be held on the south side of the Jacksonville Beach Pier. Each event includes: lunch, a t-shirt, a medal and prizes and giveaways for each participant.
July 28
Kid Craft Class
Local Michaels Craft Stores
http://www.classes.michaels.com
They make, you shop! Kids 3 and up can enjoy a quick project and take home a finished masterpiece. Sign up in store or online, or just drop in. Parent or guardian must remain on premises during the event.