June 2
2018 P1 Jacksonville Grand Prix of the Sea
1620 Riverside Ave., Jacksonville, Fla. 32204
https://www.p1supterstock.com?Race-info/Jacksonville/2018/86211
The P1 SuperStock USA Championship returns to Jacksonville on June 2 for another day of action-packed racing. Spectators gather at Memorial Park to watch boats race down the St. John's River at top speeds in an event broadcasted to a worldwide audience of 100+ countries.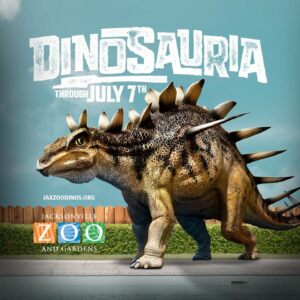 June 8
Dinosauria at the Jacksonville Zoo
370 Zoo Pkwy., Jacksonville, Fla. 32218
jaxzoodinos.org
Start your exploration at Jacksonville Zoo and Gardens' newest exhibit, Dinosauria. March 1
through July 7, you can explore animatronic, life-size, life-like dinosaurs. Follow the winding path into a woody and swampy environment filled with more than 21 dinosaurs of all species. Bring friends and family to enjoy Jacksonville as it might have been!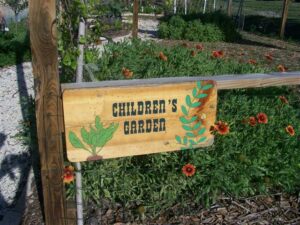 June 16
Dig Local Network Kid's Garden Workshop
Beaches Organic Community Garden at Jarboe Park, Neptune Beach, Fla.
http://diglocal.org/gardens/childrens-gardens/
Workshops incorporate multi-age group activities on seasonal garden themed topics, an activity centered on gardening and the arts, and hands-on gardening experiences. Make sure to bring a bag to take home your goodies! All donations are gratefully
accepted and go directly back into supplies for future children's garden workshops.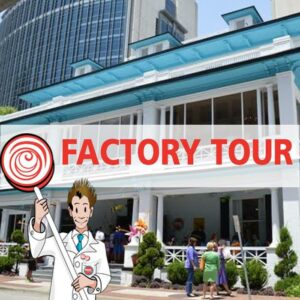 June 30
Sweet Pete's Candy Bar My Way Factory Tour
400 N. Hogan St., Jacksonville, Fla. 32202
Factory Tour (Jacksonville)
A candy expert leads each tour on a sweet trip through the company's history. Participants will view the live production facility, going behind the scenes to see the packaging
room and caramel wrapping machine. After the tour experience, enjoy a decadent chocolate bar customized for you!