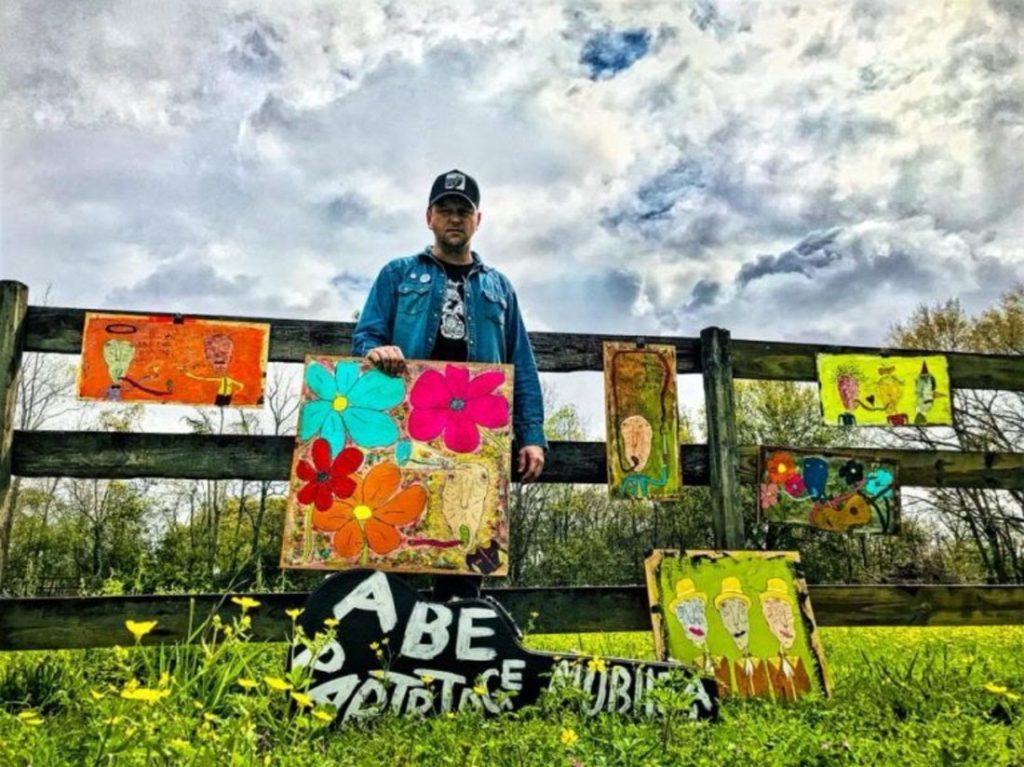 Partridge is one of the most respected songwriters on the burgeoning Mobile music scene. Cotton Fields and Blood For Days, his second full-length recording, was released in January of 2018 on Skate Mountain Records.  Ranging from the earthy to the surreal, from the spiritual light to the depths of depression, the 8 original songs and one cover on this new CD come together with a gripping intensity. Partridge draws listeners in with a combination of southern gothic storytelling and a dark humor delivered in a gravelly tone that conjures up images of Tom Waits in his barstool warming days.  
The album is has received rave reviews with Creative Loafing saying, "He's a singer-songwriter, the kind you might call a 'picker' if he came from Nashville. Yet, just when you think he's going to pull a Townes Van Zandt or Guy Clark, his songwriting takes a left turn and his lyrics go searching through the back alleys of his mind. On his new album, Cotton Fields And Blood For Days, he sings about troubles, his, yours, the person's in the cell next to you. He's had his share, real ones, not First World problems, and his gravel-filled vocals confirm something's wrong, as the words slither out of his mouth like a snake ready to strike. His lyrics are convincing, as if Partridge has some serious sins for which he must atone…And he'll be doing penance for a long time to get right — with himself…Which is alright for you and me, because we get whatever he wrings out of his soul." T
he CD debuted yesterday at # 19 on the EuroAmericana Radio Chart along with releases from Mary Gauthier, Joan Baez,  John Prine and Mary Chapin Carpenter!

Skate Mountain Records is based in Mobile, Alabama, and was founded in 2016 by film and music producers Scott and Kate Lumpkin.  It is distributed by The Orchard (digital) and Burnside Distribution (physical).  In addition to Abe Partridge, the roster includes Avi Jacob,Jimmy Lumpkin & The Revival, The Red Clay Strays and The Underhill Family Orchestra.