Bahamas is the solo project of Toronto-based guitarist and musical gun-for-hire Afie Jurvanen. With a carefully trained ear for melody that he's honed during his time playing with the likes of Feist and Howie Beck, Jurvanen's solo project has a stripped-down and contemplative sound that focuses on doing more with less, allowing his voice and guitar to do most of the heavy lifting on his quiet indie folk meditations.
See them live: May 14, 2018. Ponte Vedra Concert Hall.

From the burning embers of the Lansdale, PA, band The Premier, came vocalist Dan "Soupy" Campbell, guitarist Matt Brasch, and multi-instrumentalist Nick Steinborn. Along with guitarist Casey Cavaliere, bassist Josh Martin, keyboardist Mikey Kelly and drummer Mike Kennedy, the line-up forms Philadelphia punk pop band The Wonder Years. Named after an essay of the same name lead singer Campbell wrote for his after-school education teacher, the band's early years were spent releasing split EPs with other local bands.
The band's label debut came in spring 2008 with the EP "Won't Be Pathetic Forever" followed by a split release with UK pop punk band All or Nothing titled "Distances" in 2009. Mikey Kelly subsequently left the band following the release to pursue other outlets.
See them live: May 11, 2018. Mavericks Live.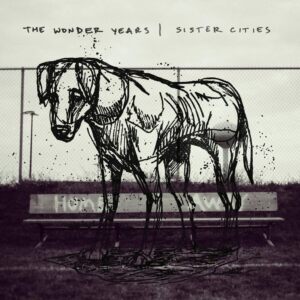 Since their formation, TAUK have shared stages with an impressive list of bands
(including Widespread Panic, Umphrey's McGee, Lettuce, and Tim Reynolds &
TR3), in addition to appearing at festivals like Electric Forest, Bonnaroo, and The
Allman Brothers' Peach Music Festival. That rigorous touring schedule has gone
a long way in strengthening their chemistry, according to Carter. "We're doing
over 100 shows a year and we pretty much live with each other, so there's a
healthy respect and trust and love happening there," he says. "We all have a
common goal and an understanding that this is something we're compelled to do,
and that's definitely brought us close together." It's also helped TAUK develop a
reputation as a masterful live act: "TAUK is unstoppable," raved Live for Live
Music. "If you haven't see them, dear God, go."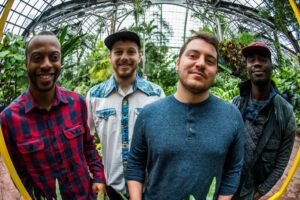 Armed with old bastardized mid-century guitars, hand-me-down fiddles and banjos, homemade contraptions with just enough tension on a string to be considered an instrument and any random percussive item he can get his hands or feet on, Lincoln Durham is a Southern-Gothic Psycho-Blues Revival-Punk One-Man-Band with a heavy amped edge, preaching the gospel of some new kind of depraved music. With driving guttural beats backboning various growling stringed instruments Lincoln gives birth to a sound that transcends genres with his dark, poetic and raw writing style telling tales that E.A. Poe would have been proud of.
See them Live: May 22, 2018. Jack Rabbits.