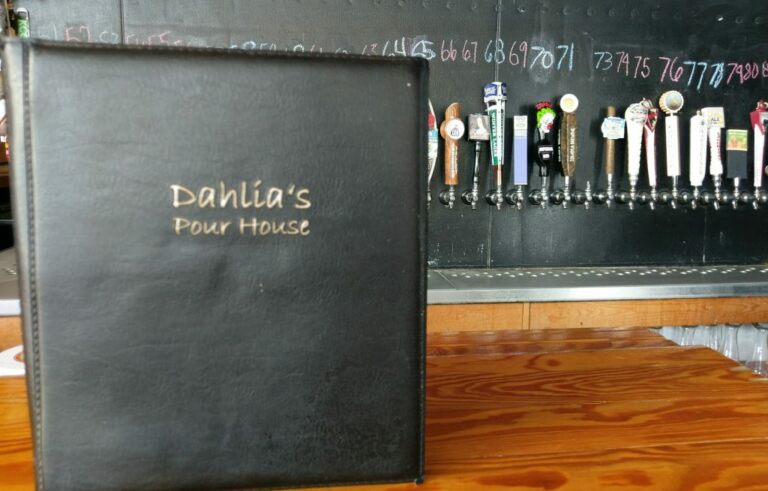 Hey, Jacksonville! Things have been hot, hot, hot around here, and now it's already the third weekend of July! Keep cool, and check out a few of these local events happening around the area on Saturday, July 21:
Dahlia's Pour House, 2695 Post St., celebrates its 6th Anniversary with an all-day tap list featuring Florida beers, and hourly tappings of specialty beers from local breweries and through the state, starting at noon.
Fishweir Brewing, coming this fall to Murray Hill, holds a tasting at Beer:30 San Marco, 1543 San Marco Blvd., 2-5pm, with samples of the new brewery's house-made beers. Meet the owners and get a preview of what's coming to 1183 Edgewood Ave.
Veterans United Craft Brewery, 8999 Western Way, hosts Ales & Tails Adoption Event with Friends of Jacksonville Animals, 2-5pm.
Intuition Ale Works, 929 E. Bay St., is the site for Brew for the 22 Jeep Show and Fundraiser to benefit Mission 22 in its efforts to end veterans suicide, 4-10pm.
Bluegrass, Beer & BBQ at Hemming Park, downtown, starting at 5pm.
Brewz Atlantic Beach, 1011 Atlantic Beach Blvd., hosts The Old Dog House fundraiser, 5-8pm.
Beertrips: If you're looking for a weekend getaway or beertrip/roadtrip:
Pick your own hops at the Central Florida Hop Harvest, 2624 Junction Rd., Zellwood, 9am-4pm.
Palm Beach Summer Beer Fest takes place indoors at the South Florida Fairgrounds Expo Center, 9067 Southern Blvd., West Palm Beach.
And, it's Belgian Independence Day, so celebrate with a Belgian beer!
Cheers,
Linda Johnson, Certified Cicerone®
(check out a listing of the above events and more)
Linda Johnson is a BUZZ Contributing Writer (beer!) and founder of the beer and travel website, BrewNymph.com, covering all things Florida beer from news to events. She is the first female Level 2 Certified Cicerone® in the Jax area (since 2015), one of seven in the metro area, and the only Level 2-certified independent beer writer in the state.