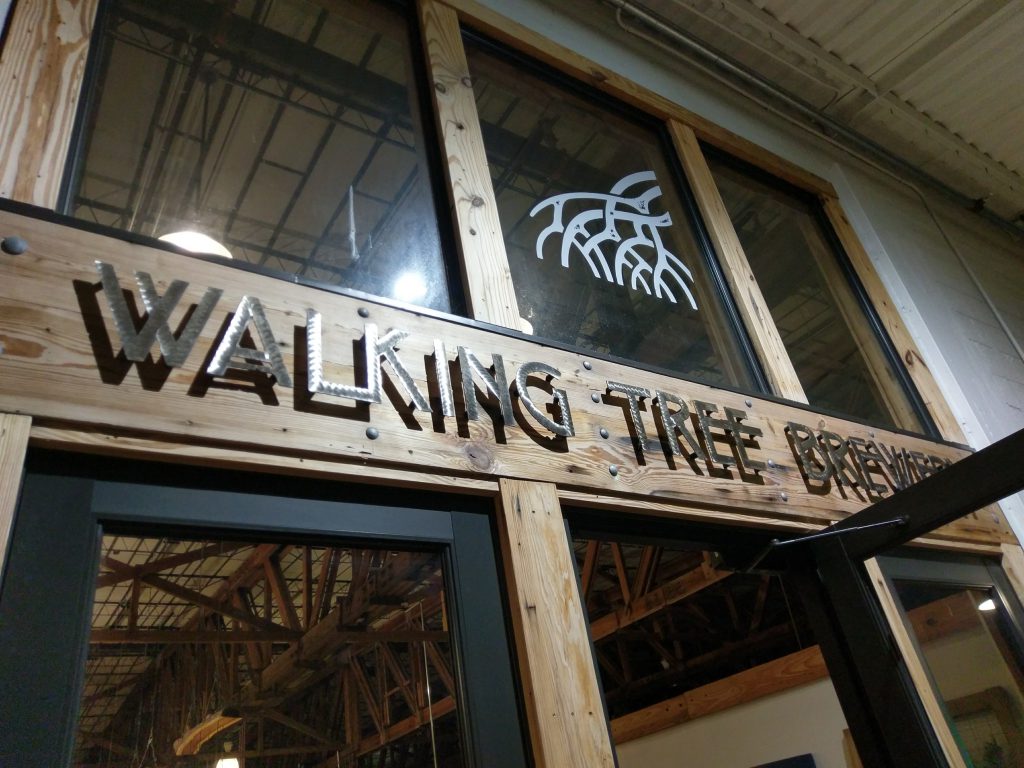 After announcing expanded distribution into the metro Jacksonville area in January, Walking Tree Brewery, Vero Beach, begins its entry into in the Jax market with several local launch events starting on Wednesday, February 28 in St. Augustine.
Launch events are scheduled for:
Wednesday, February 28 – St. Augustine: Mellow Mushroom, 6pm (edited)
Thursday, March 1 – Jacksonville: Bearded Pig, 5pm; Mellow Mushroom (St. Johns Ave.), 6:30pm
Friday, March 2 – Fernandina Beach: PJD's, 6pm; Salty Pelican, 7:30pm
Customers around the area will now find Walking Tree's beers on draft at bars and restaurants. The brewery produces a number of different beer styles, such as its Sandy Feet Pale Wheat Ale, Straw Hat Blonde Ale, White Walking Tree IPA, Prop Root English Pale Ale, Babycakes Oatmeal Stout, Le Frog Saison, Mr. D's Dortmunder, among others. It also was named Best Small Brewery in Florida at the 2017 Best Florida Beer Championship, together with its Barnacled Manatee Barleywine receiving top honors as the Best Florida Beer.
Welcome Walking Tree Brewery to the Jax area!
And, this writer is no stranger to Walking Tree Brewery, having visited a few times and pouring beer at the brewery's one-year anniversary last summer. Additional articles can be found at http://www.brewnymph.com.
Cheers!
Linda Johnson, Certified Cicerone®
Covering Florida's beer scene, and locally around the greater Jacksonville area
(Cover photo on site at Walking Tree Brewery by Linda Johnson)
Linda Johnson is a BUZZ Contributing Writer (beer!) and founder of the beer and travel website, BrewNymph.com, covering all things Florida beer from news to events. She is the first female Level 2 Certified Cicerone® in the Jax area, one of seven in the metro area, and the only Level 2-certified independent beer writer in the state.