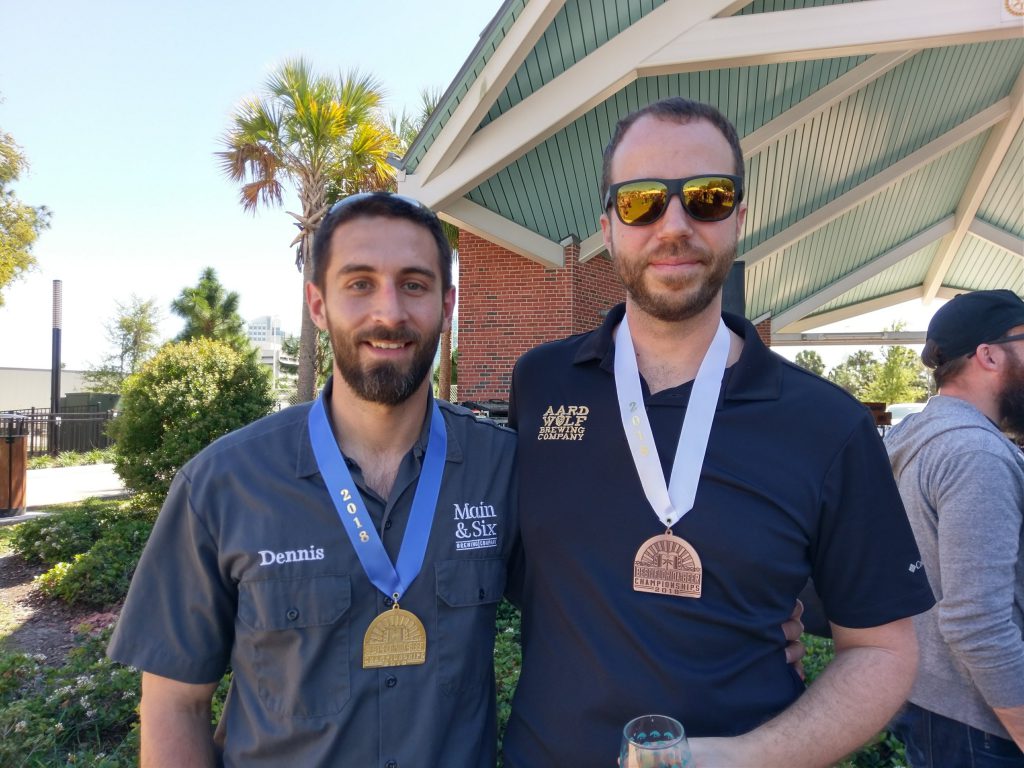 Lots of news around the Jax craft beer community, and this month we're taking a look at what's happened and what's ahead.
Days are longer now, and there's more time to sip some suds after work and on the weekends!  One way to take advantage of that is to visit the renovated beer garden at Wicked Barley Brewing on Baymeadows Road at Goodby's Creek! Smoothed out and with an all-new synthetic grass surface installed by Southwest Greens, the beer garden is now easier than ever to move around and take in the sunshine or a sunset at the picnic tables under the umbrellas. And, don't forget that walk to the dock along the creek!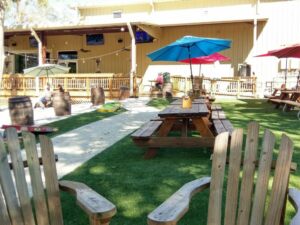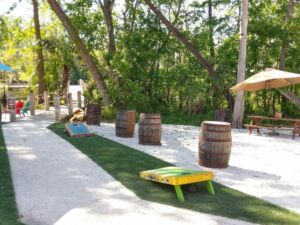 Brewery-in-planning Legacy Ale Works has announced its location, after months of searching for the perfect site. Owners Matt and Liz Jacobs have signed a lease on 3300 sf of space in the city's Bartram Park neighborhood, at 14965 Old St. Augustine Rd., at the intersection of US 1 in the Shoppes of Durbin Creek plaza. Plans for the neighborhood brewery and tap room include a 1000sf brewery operating from a 3.5 barrel brewhouse, and a 2300sf tap room. Matt has conducted several tastings around the area and has appeared at several beerfests to introduce the public to Legacy Ale Works. A Q&A interview with Matt and Liz appears on this site. The brewery now begins the permitting stage.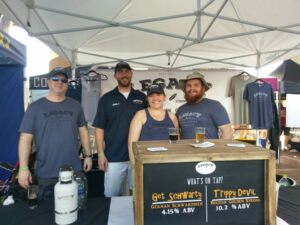 Congratulations to local Jacksonville area breweries for taking home medals in the annual Best Florida Beer Championships in Tampa in March! With around 815 entries in 38 medal categories, the judges narrowed it down to the top three in each category and also awarded Best of Show winners. It was a happy afternoon for  several local breweries which brought the hardware back to the Jax area: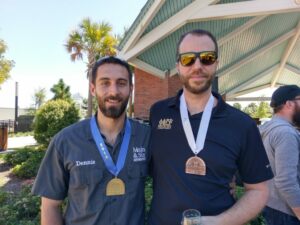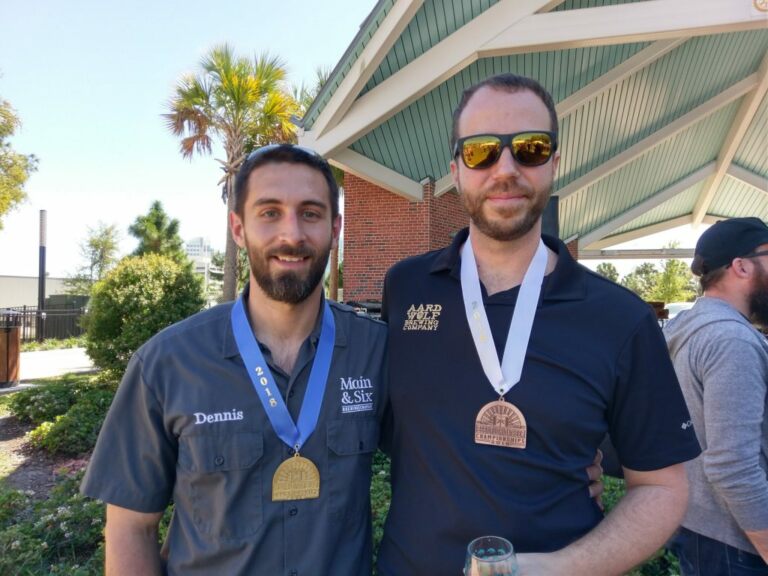 Main & Six Brewing, Gold: Handsworth Brown Ale;
Wicked Barley Brewing, Gold: The Passionate Mango (Small Batch) and Best of Show Runner-up Small Batch; Silver: Brazilian Mead;
Amelia Island Brewing Company/Amelia Tavern: Gold: Sm'kn M'rtha
Veterans United Craft Brewery: Gold, Scout Dog 44; Silver: Raging Blonde; Silver: Farmers Little Helper;
Ancient City Brewing: Silver, Drink it Down Brown Pecan Nut Brown Ale; Silver, Castillo Coconut Porter;
Aardwolf Brewing: Bronze, Animals and Passions;
Southern Swells Brewing: Bronze, Imperial Karate in the Garage
A full recap of Best Florida Beer, along with more photos taken at the awards ceremony and beerfest, appears on the brewnymph.com site.
Another new brewery in the works is Strings Sports Brewery, coming to Main Street in the Springfield area. The brewery announced on March 14 that its loan has been approved, and construction will be underway soon. Strings Sports Brewery introduced several of its beers at the PorchFest event last fall.
What we're watching: More new breweries continue to enter the Jax metro area, with three expected to open soon. We're watching Reve Brewing, in the Mayport area, the second brewery for Green Room Brewing owner Eric Luman (see prior article on this site); Ruby Beach Brewing, the rebranded brewery of the former Zeta in Jax Beach; and Blind Rabbit Brewing, an addition to the Blind Rabbit Burger & Whiskey Bar in Jax Beach. Stay tuned!
Cheers!
Linda Johnson, Certified Cicerone®
Covering Florida's craft beer scene, and locally around the greater Jax area
(all photos by Linda Johnson)
Linda Johnson is a BUZZ Contributing Writer (beer!) and founder of the beer and travel website, BrewNymph.com, covering all things Florida beer from news to events. She is the first female Level 2 Certified Cicerone® in the Jax area, one of seven in the metro area, and the only Level 2-certified independent beer writer in the state.