Owner Interview with Andrea
What is your business?
It's a local craft beer bar.
Why did you choose your industry?
I love craft beer and I wanted to give it more exposure.
Where are you located?
We're located at 2695 Post Street.
What is unique about your business?
We are always switching out our meads, so there is always something new to try. We also have ping pong and pool tables, as well as televisions. So our patrons have plenty of things to do to enjoy themselves.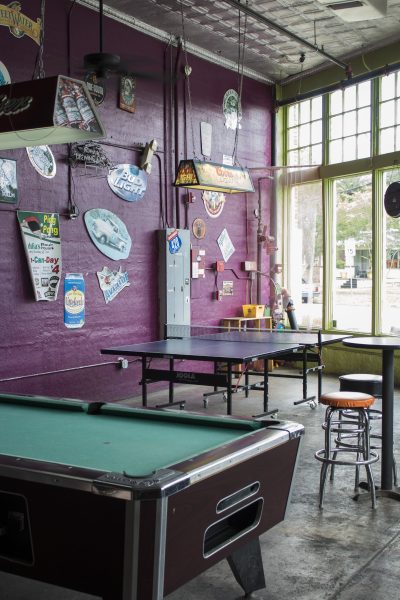 What kind of weekly specials do you offer?
We have happy hour from 4-7 Monday through Friday.
What is your busiest day or night?
Saturday nights are the busiest for us.
What events do you host?
We have Running club Wednesdays, Trivia Thursdays, and Ping Pong Tournament Thursdays.
When customers are having a really good time at your business, what are they doing? 
They're drinking, playing pool, and socializing.
What does your staff enjoy about working here?
They get to taste various kinds of beer.
Email: [email protected]
Website: https://www.dahliaspourhouse.com/
Hours:
| | |
| --- | --- |
| Friday | 4PM–2AM |
| Saturday | 12PM–2AM |
| Sunday | 12PM–2AM |
| Monday | 4PM–2AM |
| Tuesday | 4PM–2AM |
| Wednesday | 4PM–2AM |
| Thursday | 4PM–2AM |